Being on creative, I hate making new characters. Because we always feel wrong pushing them above others. But when an idea is great, you can't pass it up. I hate seeing Artemis getting fucked over week in and week out... I think Sandman eventually deserves a JBW WHC.... but, things always don't go the way you want them, especially when you run the joint. So, I took a lot of my characters and hid them away. Macabre, Abraham Cutting, The Butcher... I just don't have time to write for them all. And I actually refuse to. But, I had an idea today for what I feel is an awesome character. I know she's going to be fucked over but, I'm gonna treat her as good as I can lol. I introduce to you:
RUBY SOHO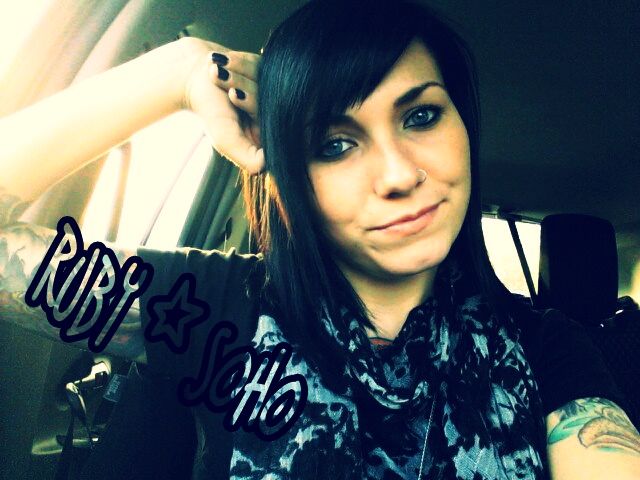 THEME:



AGE: 29
HEIGHT: 5'6
WEIGHT: 130lbs.
HAIR: Brunette
EYES: Blue
BODY: Petite with curves, tattoos everywhere.
STYLE: Hardcore, Lita mixed with AJ... MMA + Boxing as well. VERY stylistic with her movements, not afraid of anything.
SIGNATURE MOVE: "Time Bomb" (Scorpion Death Drop)
FINISHING MOVE: "Destination Unknown" (Canadian Destroyer)

BIOGRAPHY: Born in NY, Ruby was always the tomboy. She likes Punk and Metal, Football, Video Games, Comics + Professional Wrestling. Her father started taking her to ECW events in 1998 when she was 14. She hung around so much she befriended Francine and began running the ropes and slowly learning moves. It was there that she met Amy Dumas in 1999 and began training to be a wrestler. Amy left for the WWF and Ruby was still too young to fully wrestle. She went on to learn the TV aspects and production. In 2001 when ECW was planning a woman's division, Ruby was set to make her debut but they closed their doors instead...

Ruby was devastated at this and did other things to occupy her time including MMA training, boxing and creating a popular indy comic. By age 20 she got the wrestling bug again and in 2004 she started working the indy scene. Never making it to "The Big Leagues", she went to Japan and stayed until 2008. Upon coming back to USA she signed a deal with SHIMMER and stayed until 2010. She then went to Mexico until 2012 when JBW called her for a tryout match. Not hearing anything back due to much uncertianty within JBW, she went back to SHIMMER until April 2013. When JBW finally called she had just won the Championship in SHIMMER and had to relinquish it. She is now in JBW's developmental, getting ready to make her destination known.
The chick you patterned Ruby off of is a fucking hottie. Give me her phone number