Guerrero's wife Vickie Guerrero claimed that he had been unwell in the week preceding his death. On the November 30 episode of WWE Byte This!, Chavo said that Guerrero had been working hard and was at peak physical fitness as a result, doing cardiovascular and weight training exercises every day.
---
40. Emory Hale / Big Hail (1969-2006) – 36 Years
Worked For: WCW
In 2003, Hale received a kidney transplant. By October 2003 he developed pneumonia. He was hospitalized in ICU of Tampa General Hospital. On January 28, 2006 Hale died of kidney failure at the age of 36. He had been hospitalized for a few years.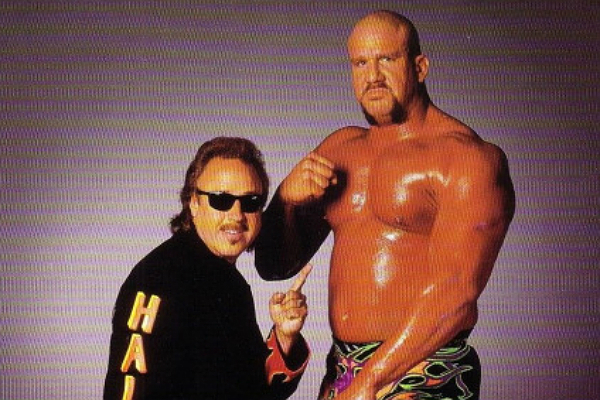 ---
41. Gary Albright (1963-2000) – 36 Years
Worked For: Stampede, AJPW
Achievements: World Tag Team Championship (2 times) – with Stan Hansen (1) and Steve Williams (1)
On January 7, 2000, Albright wrestled at a World Xtreme Wrestling show in Hazleton, Pennsylvania against Lucifer Grimm (real name Bill Owens). After being hit with a three-quarter facelock bulldog, Albright collapsed to the canvas. A worried Grimm rolled Albright on top of himself to finish the match after which concerned wrestlers and ring crew tried to resuscitate him. Albright was pronounced dead shortly after being removed from the ring.
The official cause of death is listed as a heart attack. The medical examiners also found that Albright suffered from diabetes, had an enlarged heart, and blockage of several coronary arteries. Because it was determined that Albright died of natural causes, the police were never involved in the matter.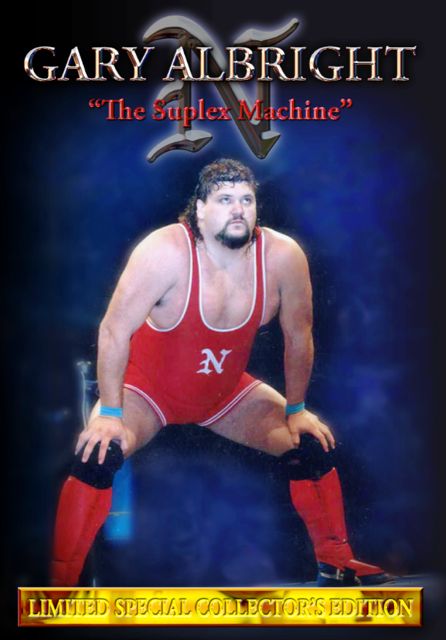 ---
42. Giant Gonzales (1966-2010) – 44 Years
Worked For: WCW, WWF, Japan
Achievements: Wrestling Observer Newsletter Worst Feud of the Year (1993) vs. The Undertaker
In 1995, González officially retired from wrestling due to serious health issues. He returned home to Argentina permanently. González lived on a ranch in Argentina in his later years. By October 2009, he was confined to a wheelchair, and had to use a dialysis machine due to his failing kidneys. He was unmarried and did not have any children.
On 22 September 2010, Gonzalez died due to complications of diabetes and severe heart issues, in his hometown of San Martin, Argentina.
---
43. Gino Hernandez (1957-1986) – 28 Years
Worked For: WCCW
Achievements:NWA Texas Heavyweight Championship (6 times). SCW Southwest Tag Team Championship (5 times) – with Tully Blanchard. NWA Texas Tag Team Championship (3 times) – with Jimmy Snuka (1), Pak Song (1), and Bruiser Brody (1)
On February 4, concerned with Hernandez's well-being, two World Class officials, David Manning and Rick Hazzard, and several local law enforcement officers broke into his Highland Park apartment and found Hernandez dead. He had been dead for approximately two to three days.
Initially, Hernandez's death was ruled a homicide case, but following autopsy reports, his death was ruled as a result of an overdose of cocaine. Many people believe Gino was murdered in a drug related incident.
According to Manning, he said that Hernandez had three times the amount of cocaine in his system that would have resulted in a fatality, and he and Kevin Von Erich stated that Gino also had cocaine in his stomach. Manning also suspected foul play due to the fact that Hernandez's dead bolt on his door was not locked, as he made it a habit in the past to lock the dead bolt at all times.
His cocaine addiction nonetheless was not a secret to many World Class mainstays, including manager Gary Hart, who tried to encourage him many times to drop the habit. On the DVD documentary The Triumph and Tragedy of World Class Championship Wrestling, Hart said that he had pictures of all of the wrestlers he managed except for Hernandez, because it made him too upset to see a picture of Gino.
---
44. Gorgeous George (1915-1963) – 48 Years
Worked For: NWA
Achievements: WWE Hall of Fame (Class of 2010)
In 1962, Wagner was diagnosed with a serious liver condition. On advice of his doctors, he retired. This, combined with failed finances (due to bad investments) worsened his health. He suffered a heart attack on December 24, 1963, and died two days later.
---
45. Road Warrior Hawk (1957-2003) – 46 Years
Worked For: NWA, WWF, Japan, WCW
Achievements: WWF Tag Team Championship (2 times) – with Road Warrior Animal. WWE Hall of Fame (Class of 2011). IWGP Tag Team Championship (2 times) – with Power Warrior. AWA World Tag Team Championship – with Road Warrior Animal. NWA National Tag Team Championship (4 times) – with Road Warrior Animal
He died on October 19, 2003 in the early morning in his home in Indian Rocks Beach, Florida. He was 46 years old. His friends said that he and his wife Dale had recently bought a condominium near their current home and were packing their boxes the night before. Hegstrand said that he felt tired and went to take a nap. When his wife checked on him at about 1 a.m., he had died of a sudden heart attack.
---
46. Héctor Garza (1969-2013) – 43 Years
Worked For: AAA, CMLL, WCW, WWF, TNA
Achievements: CMLL World Heavyweight Championship. CMLL World Tag Team Championship (3 times) – with Místico (2) and Mr. Águila (1). CMLL World Trios Championship (5 times) – with La Fiera and Dos Caras (1), Tarzan Boy and El Terrible (1), Mr. Águila and Perro Aguayo, Jr. (1), and El Hijo del Fantasma and La Mascara (2)
On October 15, 2012, a press release revealed that Garza had been diagnosed with lung cancer. He retired from active competition to undergo chemotherapy and additional treatment. Garza died on May 26, 2013.
He was the reigning Mexican National Heavyweight Champion when he died. As a result of his death, the "Comisión de Box y Lucha Libre Mexico D.F." (the Mexico City Boxing and Wrestling Commission) deemed the Mexican National Heavyweight Championship inactive, which has since remained inactive.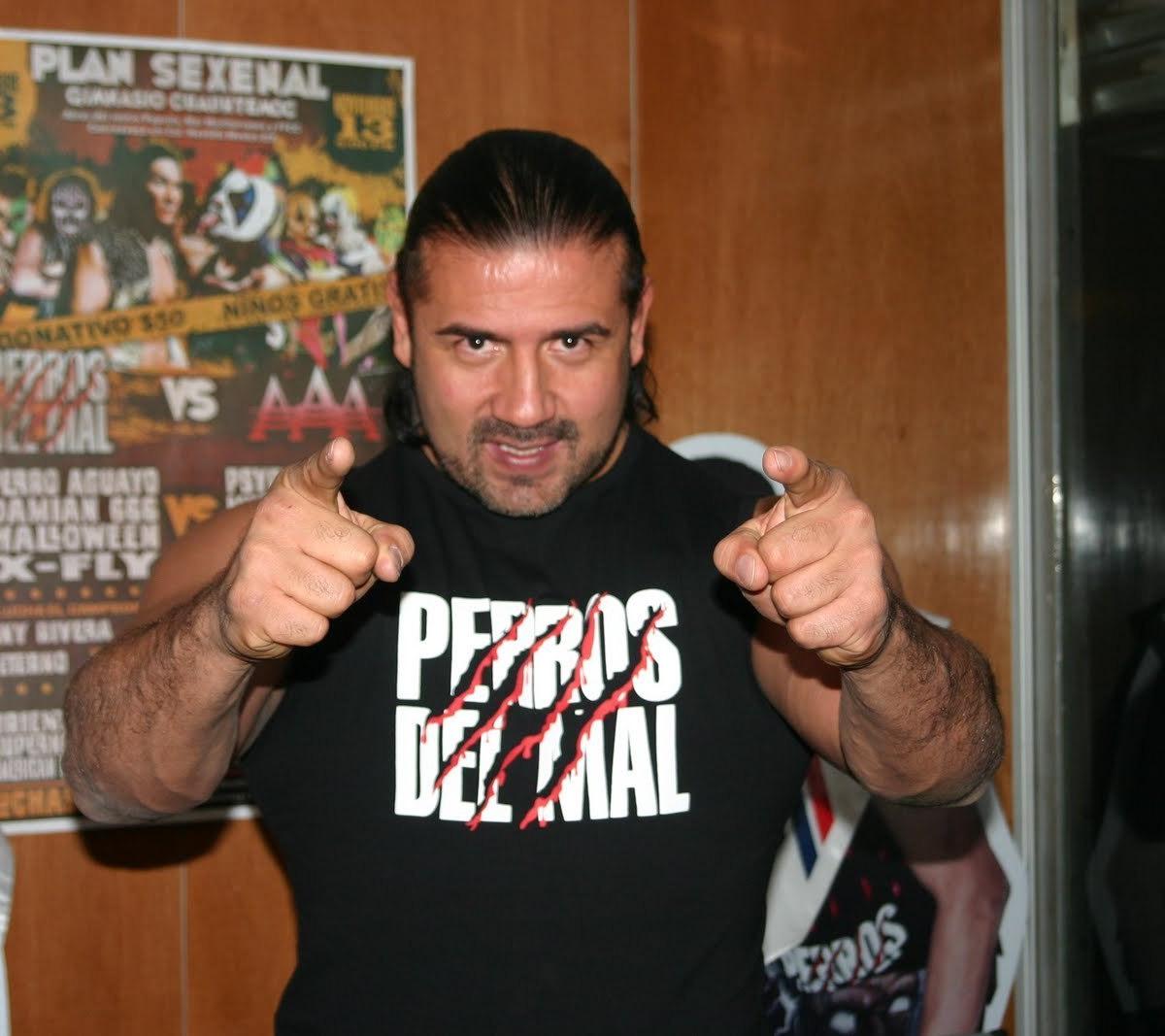 ---
47. Hercules Hernandez (1956-2004) – 47 Years
Worked For: WWF
Achievements: IWGP Tag Team Championship – with Scott Norton, Slammy Award: Bobby "The Brain" Heenan Scholarship Award (1987) with Haku, Tama, André the Giant, King Kong Bundy, and Harley Race
Fernandez died in his sleep in his home on March 6, 2004. The cause of death was attributed to heart disease according to his wife.
---
48. Jay Youngblood (1955-1985) – 30 Years
Worked For: JCP, FCW, AWA
Achievements: NWA World Tag Team Championship (Mid-Atlantic version) (5 times) – with Ricky Steamboat, NWA Mid-Atlantic Tag Team Championship (4 times) – with Porkchop Cash (1), Jake Roberts (1), Johnny Weaver (1) and Ricky Steamboat, NWA Pacific Northwest Heavyweight Championship (4 times)
On September 2, 1985, Youngblood died in Melbourne, Australia, while touring in the South Pacific. He may have ruptured his spleen in a match and had a series of heart attacks when rushed to the back. Pictured (right) with Ricky Steamboat & Ric Flair.
You can keep up with all your wrestling news right here on eWrestlingNews.com. Or, you can follow us over on our Twitter and Facebook pages.