Happy New Year to all the readers and followers of EWN! I look forward to being a part of eWrestlingNews.com and hope to provide our readers with fresh insight and opinions for this and many years to come. I also want to thank the team here for allowing me the opportunity to write for wrestling fans all over the world!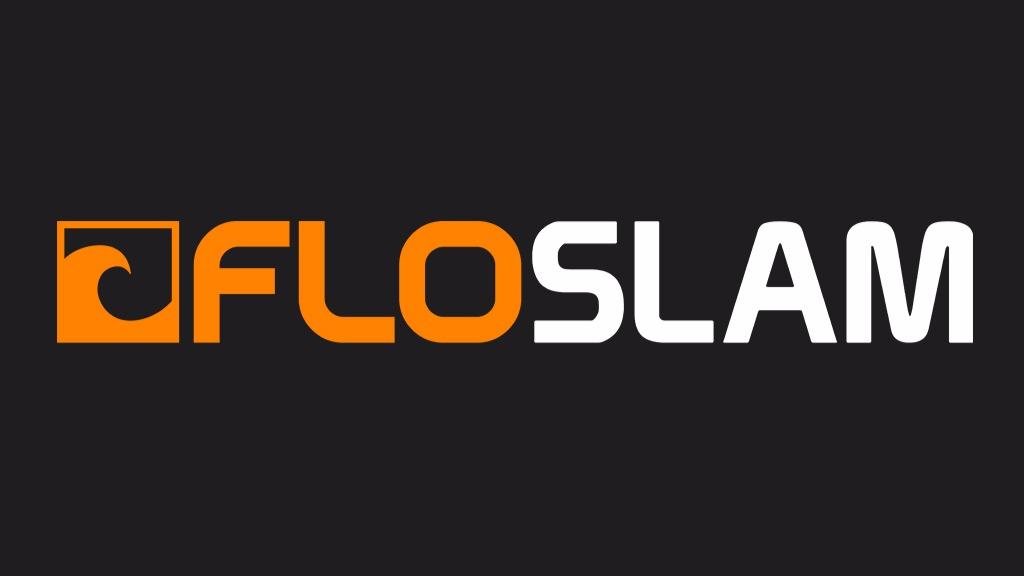 We are in the digital age of pro wrestling, and what an amazing beginning it has been. While the WWE certainly provides a great platform for viewing a multitude of shows on its own network, there are also others out there doing the same. FloSlam is gathering up the best of independent wrestling from around the globe and offering content that would otherwise not be readily available to most. There is also New Japan World, where one can see great puroresu action with the click of a button! I am sure that 2016 is only the start of what seems to be a major change in the viewing and availability of pro wrestling on a worldwide basis!
TNA Wrestling somehow survived a very chaotic year which saw a lawsuit brought against them by Billy Corgan, the removal of Dixie Carter from power and the emergence of Anthem Sports as the new majority owner of the company.
The company had been getting last minute funding from a number of sources each time there was a TV Taping or PPV throughout the year from various sources to keep the company alive.  At one point, Billy Corgan of Smashing Pumpkins fame had been funding events under the assumption that he would be gaining a majority ownership in the company at some point based on how the funding contracts/legal documents were written.  However, under Tennessee Law, he was deemed to be in an unenforceable position in court and lost his bid for the company, but he was still owed close to 3 million dollars from the company and Dixie Carter personally.
Enter Anthem Sports – parent company of The Fight Network which airs Impact Wrestling in Canada.  An agreement was reached behind the scenes where Anthem would pay back the loans to Corgan in return for controlling interest in the company.  As it currently stands entering 2017, Anthem now owns 85% of the company, with Aeroluxe (another company that was partially funding TNA) owning 10% and Dixie Carter 5%.  So the company will survive for the time being, and tapings are scheduled early January in Orlando.  Meanwhile, in other TNA News…..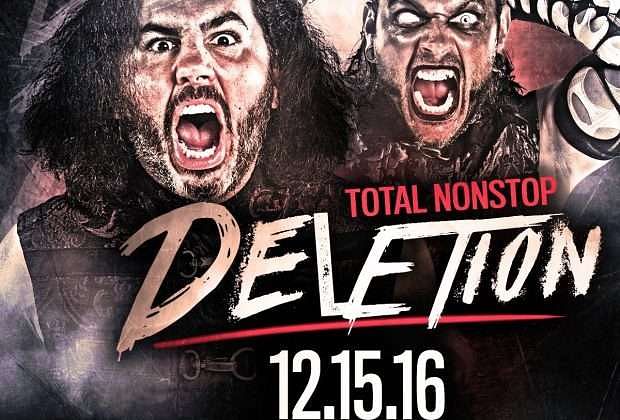 Perhaps the biggest story within the company from a television standpoint has been the reinvention of Matt Hardy!  Matt created the 'Broken' Matt Hardy character and it has taken on a life of its own!  What he and his family have accomplished this year has been nothing short of mind-blowing, and they ended the year with their own 2 hour show on Impact entitled Total Non-Stop Deletion! Here is a short clip from Halloween, which is my personal favorite:
You know you are onto something when fans all over the world are chanting catchphrases you have developed on a product seen by less than 500k people a week. I hope Anthem is able to right the ship and continue to provide a place of employment for wrestlers going forward!
Wrestling in the United Kingdom is about as hot as its been in decades, and ITV recently commissioned a World of Sport pro wrestling special on New Years Eve! WWE is also crowning its first ever UK Champion, and it seems there will be a satellite promotion created!
Insane Championship Wrestling – a British Promotion primarily based in Scotland – drew 4000 people to their annual event Fear and Loathing VIII at the SECC Hydro in Scotland this past November!  Other companies such as What Culture Pro Wrestling among many are constantly bringing in top talent from all over the world for their events in the UK.  WWE, in fact, has taken note of the increase in fans (and, of course potential revenue) and will be holding a tournament this year to create it's own UK Champion!  The United Kingdom has become one of the places to be in 2017!
What all of this means for the upcoming year is this – as a fan of professional wrestling, there is going to be more content available to you than ever before!  For the workers, it means more employment opportunities in the industry, be it WWE or somewhere else.  And while WWE is still considered the top dog of the industry, there are many people making a fantastic living working elsewhere and doing what they want to do as opposed to being confined to the WWE way of doing things!
2017 is going to be a very interesting year, and I am glad that I am going to be able to be a part of it from a journalistic standpoint! I took a two year hiatus from writing and am excited to be back! Thanks for reading, and I hope I can be a benefit to this site for as long as they'll have me!
Mike