AEW has its first PPV event after hosting their weekly episodic television show, Dynamite. So far, if you ask me, AEW has proven itself to be a great success, holding their own against stiff competition from NXT at the same time. This Saturday is the culmination of beefs and feuds that have been catching fire for approximately the last month.
With that said, here is my full run-down of AEW Full Gear and who I think will win each match.
Shawn Spears vs. Joey Janela
I feel like this is going to be a match to establish Shawn Spears as an up and coming heel. Janela has had a pretty decent start to AEW, capitalized by a strong showing against Kenny Omega.
I do believe that Spears can use this win more than Joey, and I do believe that is what will happen this Sunday. I'm predicting Tully will distract Joey or something.
Winner: Shawn Spears
SCU (C) vs. Private Party vs. The Lucha Brothers – AEW Tag Team Championships
The tag team tournament was a very well done tournament that showcased the strengths of each of the teams. I also thought it did Private Party a great deal of good, as the Young Bucks put them over to a great degree. However, I do think that it was rather weird that they had Private Party have a match to determine 3rd place after the tournament was over.
Regardless of such, this match has the potential to be rocking. Since SCU just won the tag titles, I cannot imagine that they would already lose it. I'll expect them to retain at Full Gear.
Winners: SCU
Riho (C) vs. Emi Sakura – AEW Women's Championship
Riho has been off to a respectable start as AEW Women's Champion, although I felt like she could have been used on television a little more. As she takes on her mentor this Saturday, it is quite obvious that Riho will be retaining her title. After all, AEW has gone through the trope of having Sakura pin Riho right before her PPV matchup.
I am expecting a hard-fought battle, but in the end, Riho will retain and live another day as the first ever women's champion of AEW.
Winner: Riho
The Young Bucks vs. LAX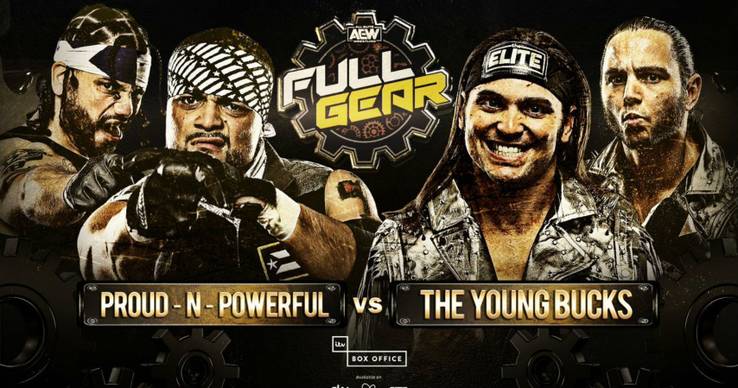 I am very glad that Santana and Ortiz is getting this match, because since LAX has been essentially the muscle for the Inner Circle, it shows that they actually have a backbone to challenge the top tag team in AEW, at least presumably.
Usually in factions, the only people involved in major storylines is the group leader and another singles superstar who is primed for the future. In Inner Circle's case, this would be Chris Jericho and Sammy Guevara respectively. However, they are getting a chance to showcase their skills, and I love how they have been booked so far.
I believe The Young Bucks are going to be looking for retribution, from Santana and Ortiz attacking The Rock N'Roll Express to cheapshotting them during matches. Everything is setting up for The Young Bucks to walk out of Full Gear as the victors.
Winners: The Young Bucks
Hangman Page vs. PAC
Page has been on a journey to regain his footing after losing to Jericho in the inaugural AEW World Championship match, and he's done a decent job so far. Meanwhile, PAC has been absolutely dominant, as he has defeated Kenny Omega and he has actually already defeated Page.
That should probably let us know what is going to happen on Saturday. Since PAC already defeated him, a loss here won't hurt him. Bet your money on Page doing some real cowboy sh*t.
Winner: Hangman Page
Jon Moxley vs. Kenny Omega – Unsanctioned Lights Out Match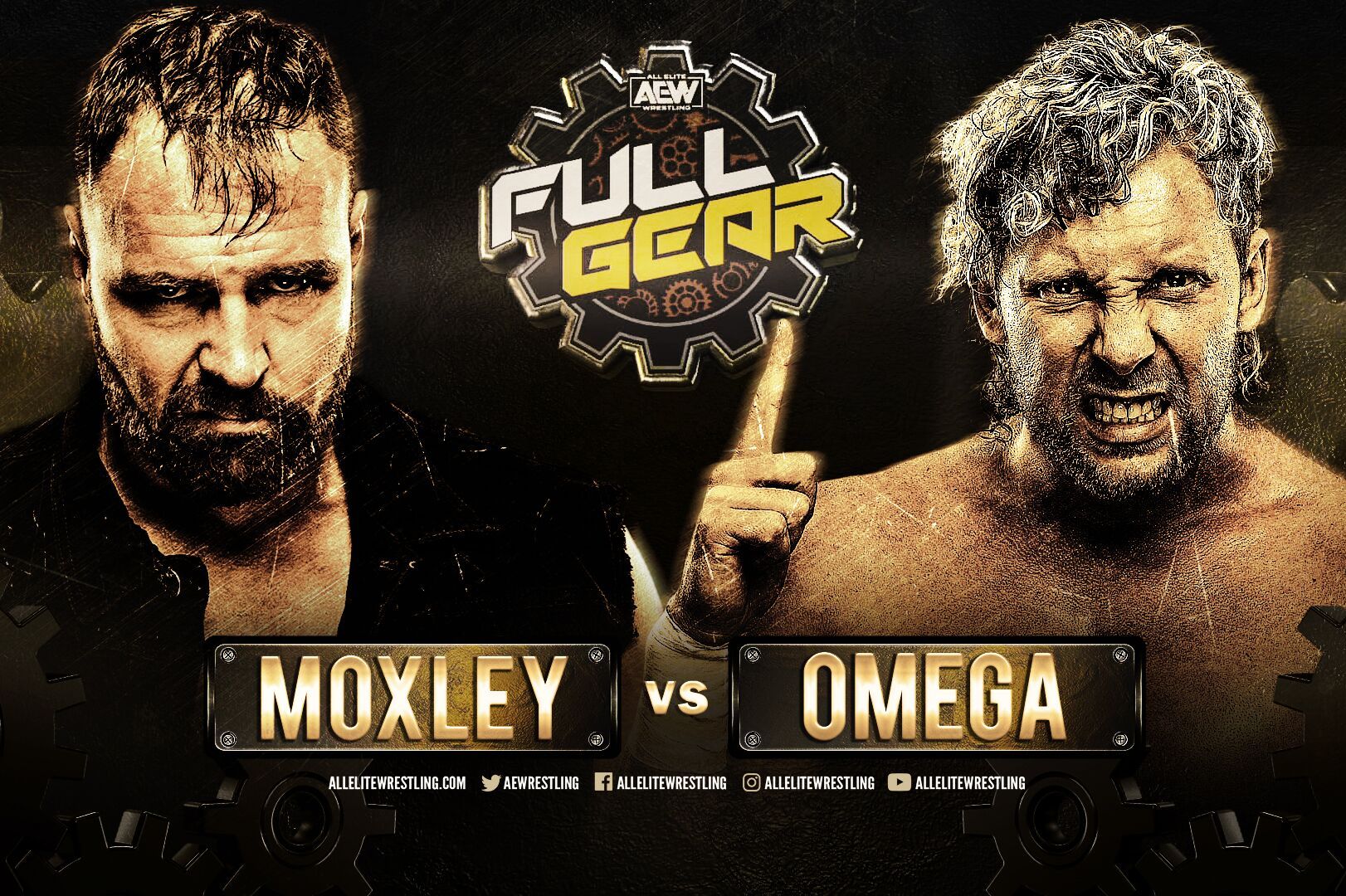 I cannot put into words how happy I am to see Moxley go back to his roots. Jon hasn't necessarily been a good guy or a bad guy. He is a real lunatic that cannot be controlled, and Omega has now become the source of his anger.
I have a good feeling that this match will bring out some of Moxley's best qualities which he showcased back when he was on the independent scene. Considering that he is working with one of the best performers on the planet, the ceiling of how good this match can be is very high.
You can expect a barbaric, hard fought match. I also liked the fact that they have been pushing that this match "doesn't count", because it is affecting Moxley's pysche. It may even lead to him wanting to defeat Omega all the more, just to say he did.
Moxley seems intent on proving that he is a top dog in AEW, and I think a loss here may hurt him a little. Since there has already been somewhat of a running storyline of Omega's win-loss record in AEW, I don't think another loss would negatively affect him for the time being.
Winner: Jon Moxley
Chris Jericho (C) vs. Cody – AEW World Championship
The reason why I love this feud so much is because they have done a fabulous job of showcasing the contrast between these two characters. Cody has been the source of speculation because he is somewhat the founder of AEW. Therefore, him getting the first crack at the AEW World Championship has been bound to raise some eyebrows and concerns that he's throwing his weight around.
Therefore, Cody seeks to do right by saying that he'll never get another shot if he can't win. On the other hand, you have Chris Jericho, who has been arrogant and the leader of a new faction. He has called Cody an entitled millenial and states that his biggest concern is which spot has the best bubbly. Whereas Cody is concerned about not letting his family and friends down.
If you didn't see Cody's passionate promo on Wednesday, then you are doing yourself a disservice. It was wrestling at its most beautiful. When you can literally feel the emotion and realness of what someone is saying, it adds an entirely different dynamic to what may be just another ordinary title match.
The stipulation that Cody may never challenge for it again leads me to believe that he will win the title. I can't conceive of a scenario where he cuts that passionate of a promo and states he'll never have another shot and then lose. There's no way he's not going to be in the AEW Title picture during his tenure there. Give me Cody in this matchup.
Winner: Cody
What do you believe will happen this Saturday at Full Gear?