But that's where Moose seems to stop so far. Perhaps it was at the behest of Impact management, maybe it's that the former NFL lineman wants to be known as more than just a physical presence. But since an August 2018 heel turn, Moose has been sampling a lot of character traits without quite settling on any of them. Whether it's ridiculous pink outfits, Nature Boy-esque robes, or looking like he's trying out for a Shaw Brothers kung fu movie, Moose has thrown a lot of stuff at the wall… and so far not very much of it has stuck. Personally, I was hoping for an expansion of the kung fu schtick. Moose calling himself 'The Shogun of Impact' and telling people to 'kiss his Converse' would have had me rolling in the aisles.
Still, management has faith in him, considering Impact recently had him go over on Ken Shamrock. And he can work a good match provided the right opponent. My biggest feeling is that right now Moose seems to be circling in that main event scene, just looking for that right feud to come in and capture the Impact World Championship. Whoever the champ is, they need to keep one eye out for the big man.
#4: Rosemary
It's hard enough to have a character get over in wrestling. It's a mark of a good performer when they can get over with more than one character.
Holly Lektemann's not only done that, she currently juggles multiple separate incarnations of the same character. Seriously. If you've got a few hours to just sit back and enjoy YouTube craziness, check out her web series "Masters of the Multiverse" with former Impact and current AEW star Allie. Note, this is a series best enjoyed while pharmaceutically enhanced.
Maybe it's because she's from Winnipeg and she just keeps a List? Whatever it is maaaan, Rosemary's got it in spades. A supernatural character who started off in Impact as a valet for Decay, Rosemary's stepped out on her own, and Impact fans are glad she has. As The Demon Assassin, she's one of the most entertaining personalities on the Knockouts roster and a former Knockouts champion. Some would even argue that she saved the Knockouts Division a few years ago, keeping attention on it in a bad situation.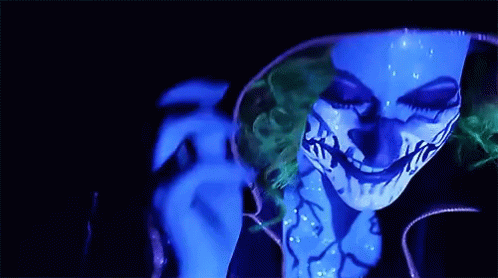 Now to be honest, Rosemary isn't going to raise eyebrows with her in-ring work. There's nothing to write home about when it comes to her move set, your basic combination of kicks, punches, suplexes, finished with either a spear or the Red Wedding (F-5). She'll also use Mist from time to time, especially when she's a heel.
But it's how Rosemary presents herself that makes the difference. From the first scream of her awesome theme song, she has your attention. Her in-ring mannerisms, her promo style (liberally flavored with first person plural references to herself as 'we' and giving her opponents nicknames that tend to stick), and even her ability to change up her ring attire and still keep true to the Demon Assassin persona have allowed Rosemary to keep our eyes glued on the screen.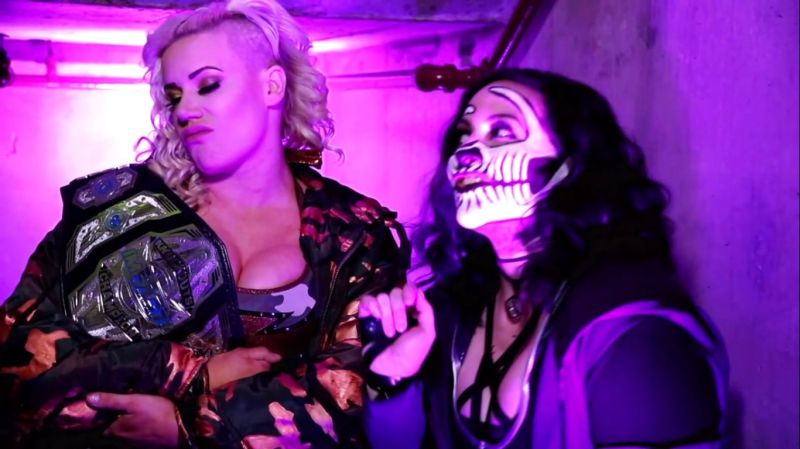 And, business wise for Impact, she's a rock. Even when Impact was going through some major problems, Rosemary re-signed with the promotion back in February 2019, and I suspect that as soon as there's a chance, management's going to reward her with another run with the Knockouts Championship.
For all her strengths however, Rosemary has some challenges. Firstly, she seems to still be recovering from ACL surgery in 2018, and sometimes can seem a half step off. This is especially true against greener talents. And there are plenty in the Knockouts division right now. For great matches, Rosemary needs comfort with her opponent.
The bigger problem Rosemary has though is that right now, Impact's got A LOT of 'supernatural' characters. Between her, Su Yung, and Jessicka Havok, there's been a lot of undead supernatural shenanigans. While interesting television, getting Rosemary back on track and focused on the title is essential. There's a limit to how much Twilight Zone Impact can handle.
#5: Michael Elgin
The third Impact Profile today of a big man, Unbreakable Mike Elgin is one of those guys a lot of fans hate. Not all of it has to do with his in-ring work, either. A few years ago, there were rumors floating around that Elgin, then a top guy in ROH, wanted to quit wrestling to do professional softball.
And there were claims involving a former student and sexual assault. While the story, like many in wrestling seems to have been overblown, it turned even more fans off.
Then there was the story on Kevin Steen's podcast that's… disgustingly wet.
This guy ain't qualifying for humanitarian awards.
Either way, Big Mike is polarizing in the wrestling business. A stiff, powerful worker, Elgin enjoyed success of a sort and rejuvenation of his career after spending time in NJPW. When Brian Cage was on the shelf with a back injury, Elgin seems to have been brought in as an insurance 'heavy' for the promotion.
The difference between Cage and Elgin though is that Elgin knows he's a heel. After his previously mentioned controversies, he's happy to be a heel. He's quite happy beating people up and slamming them around in a hundred different ways. He'll beat you, he'll kick you, then finish you with a Burning Hammer or Elgin Bomb.
It's just what he does. He's brutal. He's powerful. He looks like he's out there legit hurting people. In-ring, he's that kind of power based throwback.
But that's also Michael Elgin's biggest problem. Everything about him is in-ring. On his wrestling attire, he's got dumbbells, and honestly he has all the charisma of those same iron lumps. In Japan it was okay, NJPW fans were attracted to his physical presence. In ROH, they could hide it well. But in Impact, especially as a heel, he needs to have more. Great, he's beating people up, but why? Why should I care about his beatings over what Sami Callihan or Moose does? Why, when there are other heels who give me a reason to watch, should I care about him?
He's a man seriously in need of a mouthpiece, but I don't see one coming his way. Still, watching him beat the hell out of people, you can't help but appreciate his skill.