Welcome everyone to Part 3 of my series Impact Profiles! With Impact being on AXS for the past few weeks now, I'm sure quite a few of you are getting to know the stars of Impact. If not, check out my other parts of the series here and here!
Today though, I want to take a look at one of divisions of Impact that's going through a rough patch, the Tag Team division.
It feels strange writing that. Historically, Impact has always had strong tag team division, and the list of former champs is long and illustrious. The Hardys. Team 3D (The Dudleys). The Motor City Machine Guns. Bad Influence (Daniels & Kazarian). The Wolves (Davey Richards & Eddie Edwards). Beer Money, Inc. Decay.
But no team, no name, is associated with the Impact Tag Team Championship more than LAX recently. The second LAX incarnation of Santana & Ortiz put the division on their back and carried it to four tag team reigns. And they had plenty of rivals, including a hot feud with The Lucha Bros.
But times change, and with first the Lucha Bros, and then LAX departing for AEW pastures, Impact's dual division now rests on the shoulders of The North (Ethan Page & Josh Alexander).
The Challenges
Yes, I typed that correctly. There's no Impact Profile just yet. I said "Challenges," not "Challengers." Why? Because with the departure of LAX, Impact's tag team division has seemed rather hollow. Sure, there's a few stables and such out there, but serious contenders to The North? That's been harder to find. They've tried, putting a few teams together, but so far nothing's caught fire yet.
As you'll see as you read on, there's plenty of comedy teams, a few high flying teams, and some stables out there. But serious teams that can get the fans involved? That's a big negative so far.
Impact needs to fix this, and fast, if they want their tag team division to continue to be a standout. Specifically, they need a babyface team since The North are clear heels, but my first Profile isn't going to be on babyfaces, but rather on what could be another cornerstone of the Tag Team Division: oVe.
oVe: Dave & Jake Crist
I somewhat covered oVe in the first two parts of this series, but today let's look at the most established tag team in oVe, the Crist brothers. Dave & Jake Crist were in fact the first members of oVe to join Impact back in 2017, and made an immediate impact (pun intended) by taking the titles from LAX a mere 3 DAYS after debuting.
Not too many people in wrestling can claim to have gotten gold that quickly, and the Crists held the belts until January 2018 before losing them back to LAX. The real life brothers, teaming together since 2003, are established vets of the hardcore scene, with long tenures in CZW and JCW on their resumes.
The Crists debuted as a sort of yin & yang team, with one brother wearing a dark/demonic mask to the ring while the other wore a gold or white mask. Certain parts of that (including the befuddling 'sleep' gesture in their ring entrances) have been pitched, but the Crists still maintain elements of it in their personas.
In-ring, the Crists use a lot of kicks and leg strikes to compliment their brawling, with both being put over by the Impact announce team for having 'educated feet.' Jake Crist has currently been getting more focus, being portrayed as 'The Golden Draw' and a disciple of Sami Callihan.
The biggest challenge for the Crists though is that since Jake won the X-Division Championship in July, they haven't done any tag teaming together that hasn't involved other members of oVe in 6 or 8 man action. Dave's… well, around. He'll take Madman Fulton out for food, he'll tag with Sami or Fulton, and if someone needs to take a pin for oVe, he's your man. But in terms of the brothers working together? Nada.
As such, their presence in the tag team division is nil. And, with oVe being a definite heel faction, it makes little sense for them to be around while The North has the belts. That's a shame, because while they're not the Hardys, the Harts, or even the Hollys, they are blood. And that's something missing in a lot of current tag teams.
Still, this team deserves an Impact Profile simply off of their history. This is a team that can, at a moment's notice, become instant threats to any babyface team with the belts. Jake Crist in particular has improved in the charisma department, and with a good opponent, they're a threat.
The question, of course, is if Impact will use them in this capacity.
Rich Swann & Willie Mack
When I first heard that Swann & Mack were tag teaming together, my initial thought was "Well… better than nothin'." Escaping from bad business decisions (Mack) and bad personal demons (Swann), it still felt like a waste of talent to me.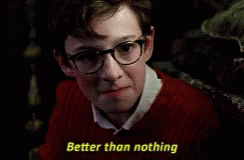 But they've grown on me. Swann's a long time vet who did a hot minute in WWE. Willie Mack's also a long time indy vet who's made memorable stops in Lucha Underground and was a former NWA National Champion.
Swann & Mack have a classic 'big man/little man' vibe to them, with a twist. Like a lot of big men nowadays, Willie's nearly as athletic as Swann. Seriously, ten years ago you wouldn't find men who looked like 'Chocolate Thunder' popping off standing moonsaults. But Willie does it frequently. He's got a street style, without it being silly or condescending. He can brawl, he can fly, he can even do comedy. And he has a better stunner than Kevin Owens by a long shot. Combine that with his '6-Star Frog Splash,' and he can end the match at any time.
Swann's just as dangerous. Smaller and faster than Willie, Swann's more or less ditched his 'All Night Long' dancing gimmick to be more serious. That doesn't stop the high flyer though. With lots of kicks, lots of top rope action, and the Phoenix Splash finisher, Swann can also end matches quickly.
Like I said, it's taken awhile for this team to gel. Besides Rich having an X-Division reign, they also had a friendly feud for a few weeks. Now having smacked the crap out of each other enough, the two are one of the top babyface teams on Impact.
You can keep up with all your wrestling news right here on eWrestlingNews.com. Or, you can follow us over on our Twitter and Facebook pages.