For years this one word in WWE, when heard through the sound system in any given arena, would flip a switch in the crowd and erupt a choir of boos and banters. Whether the previous segment in the show left the crowd smiling or disgusted, the sound of The Miz screeching his catchphrase right before his catchy entrance music play would instantly disgust them. Nonetheless, The Miz would stroll out to the stage and soak it all in, using the negativity to fuel his ego. Being a heel through your entire career, you have to get used to negative reactions from the audience. For over a decade in the ring, The Miz has been open to the criticism and uses it to improve himself.
Life Outside of
The Real World
Mike Mizanin grew up a wrestling fan in Ohio and was an average guy who lived outside of Cleveland. That was until he dropped out of college to accept a role on the tenth edition of MTV's reality television show
The Real World
. This was where The Miz started to show himself to the world. During his stint on the show, Mike had an alter ego named The Miz. Throughout the competitive spin-off shows, The Miz started to come together, starting as someone who angry, very confrontational, and combative. Big surprise, The Miz was hated back then as well, even before he was even real. During his reality television tenure, it came to him that The Miz would make for a perfect WWE gimmick.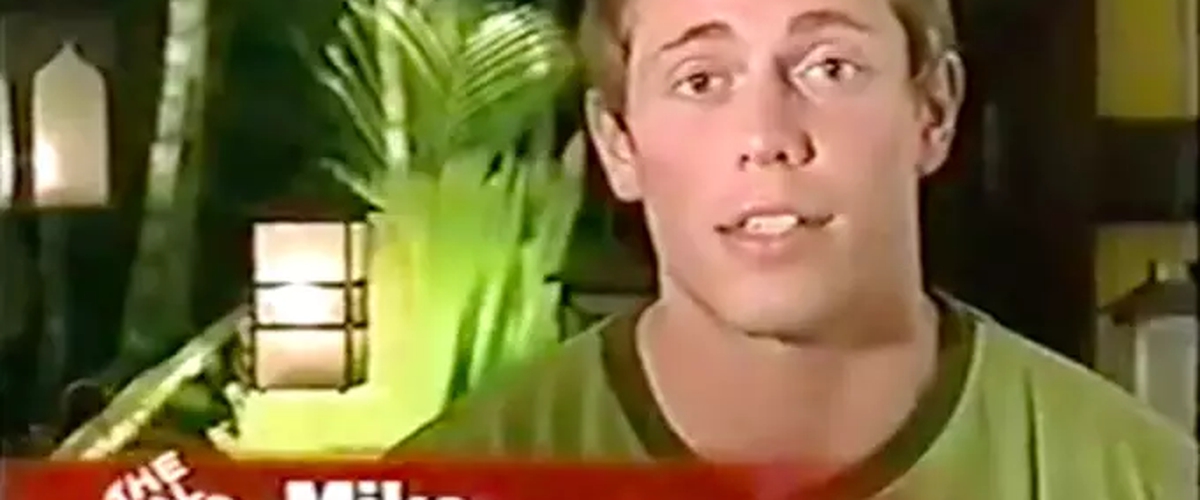 After ending up being the runner-up on a season of WWE's Tough Enough, Miz was offered a contract regardless. He worked his way through Deep South Wrestling and Ohio Valley Wrestling before landing on SmackDown. On his debut night, Miz was banned from the arena via a storyline and he ended up starting out as the "host" for the show. Some people would have taken this as demotion, but The Miz used it as an opportunity to evolve his persona and enhance his mic skills. He would end up hosting several other segments, including the most memorable one, the Divas Search competition. Miz was finally able to end his hosting duties and begin his in-ring career as, surprise, a heel. The real surprise was the fact that Miz's career started with a small winning streak.
For the beginning of his career, Miz was ostracized from the locker room and had heat on him. To the other stars in the locker room, they had to spend years fighting through the indies and dark matches in high school gyms to get to the top of the mountain that is WWE. They have honed their skills with hard work and years of practice. Then this young and cocky young man practically gets handed his career and job and even had barely any wrestling experience. Many of the modern fans can recall Enzo Amore being hated for his persona backstage and having to change in any closet or restroom available to him. The Miz suffered the same fate. He was banned from the locker rooms by the veterans who looked down on him, but he didn't help matters. Besides his minimal experience, his actual persona backstage made him appear shy and quiet and even a little standoffish. The dark cherry on top is that on his first day at WWE, he horsed around and ended up going to the roof and throwing water balloons down onto a passing car, which damaged and dented the body.
WWE seemed to notice that Miz was better on the mic than in the ring and Miz TV was born all the way back in 2007. Yes, it has been ten years of Miz TV. However, his initial segment wasn't quite the hit and went back into the ring with a more intense and furious style. As the self-entitled "chick magnet", he was making more enemies than allies in the company.
He got shipped off to ECW and it seemed to help him in the long run. He got paired with John Morrison and even captured his first title in the company by winning the WWE Tag Team Championship. To hep promote the team and Miz's skills on the mic, the duo co-wrote a weekly segment called
The Dirt Sheet
. It was a way to mock other wrestlers and mix in popular current events that highlighted their promo skills.
As part of the tag team, The Miz's first gimmick was one that stood out from the rest. He didn't wear the traditional trunks and instead wore something out of a grunge music video: Black jeans and suspenders. Add a fedora with flames on it and you make yourself the black sheep. For nearly half a year, The Miz, his fedora, and Morrison verbally attacked some of the more prestigious groups at that time: Cryme Tyme, D-Generation X, and The Colons. Like all good teams, there was an inevitable split and it happened by The Miz's terms when he attacked Morrison and started his path as a singles competitor on Raw.
I'm The Miz and i'm Awesome
Ditching his "chick magnet" gimmick, The Miz went simple: how awesome he was. He gave in and traded in for a traditional trunks and his new finisher: Skull-Crushing Finale. This new change led to him winning his first single title in the United States Championship. As the secondary champion on Raw, The Miz got more air-time and he did not disappoint. Still enhancing his in-ring abilities, he relied more on his verbal assaults. He rekindled his rival with his former partner John Morrison and it went on to develop into a champion vs champion match at Bragging Rights and a Team Miz vs Team Morrison Survivor Series match. MVP and The Miz locked into a verbal rivalry that was well-received by the WWE Universe. However, his in-ring skills were still pulling him down and he was paired with the biggest muscles in the company: Big Show. Miz acted as the loud mouth on the mic who got tensions high and Show was the muscles to back him up. They even captured the Unified WWE Tag Team Championships.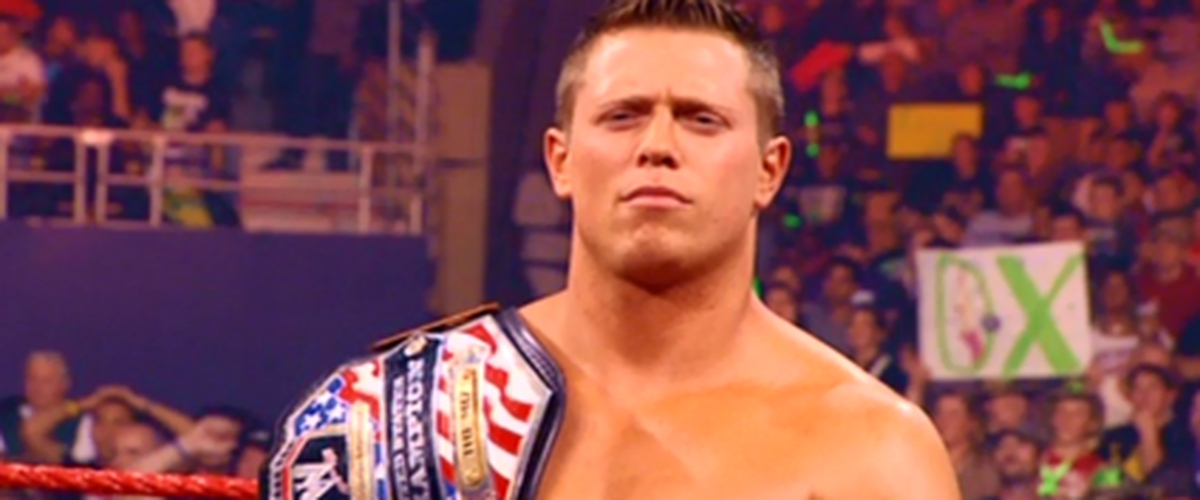 Mentoring his future rivals
The Miz was in the midst of his second United States Championship reign when he received the opportunity to be a mentor in the inaugural season of NXT. He would help a rookie in the company through a series of competitions for a contract and championship match. His rookie was the indies star Bryan Danielson, who was competing as Daniel Bryan. Sadly, Bryan was one of the first contestants eliminated and had a horrible win-loss record. On their first night as a team, Miz attacked his protege.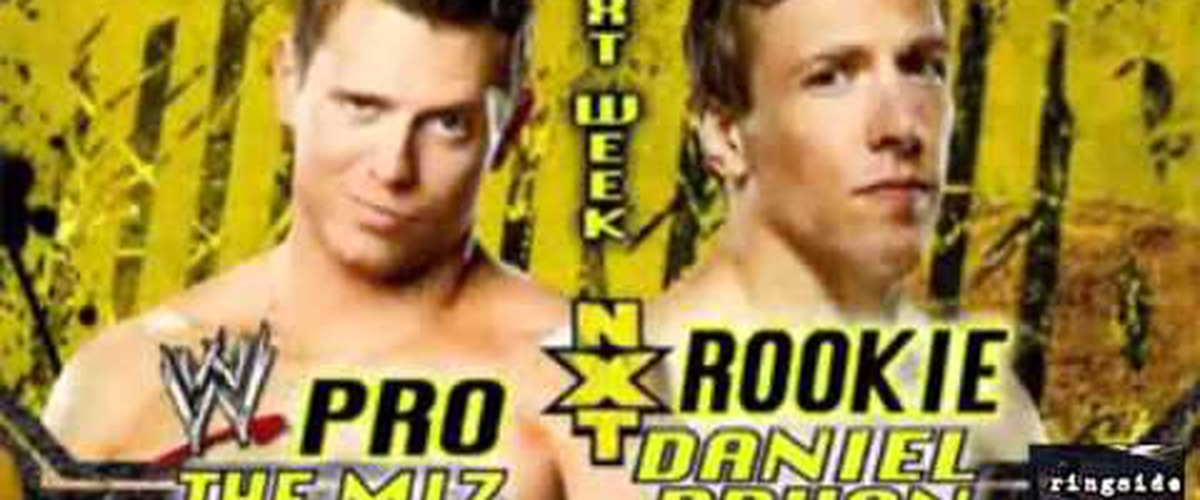 Miz was the only returning mentor in the next season of NXT, when he was selected to guide Alex Riley. In redemption, Miz and Riley made it all the way to the finale and ended up being third. Regardless, Riley jumped to Raw to accompany The Miz. He would serve as the first of many assistants Miz had over the years.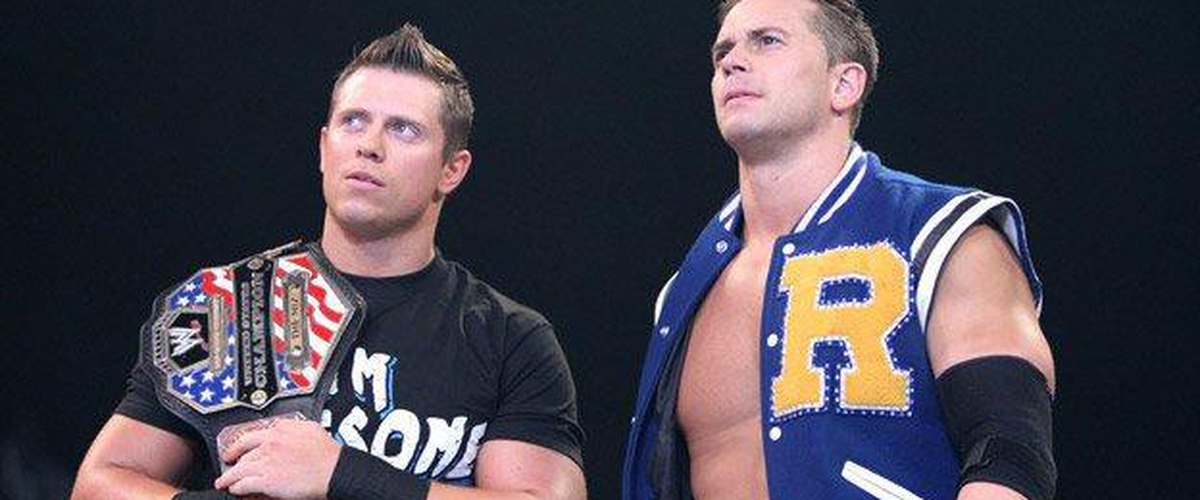 Daniel Bryan returned to WWE after his release soon after the first season of NXT and re-debuted as the final member of Team WWE at SummerSlam against Team Nexus. Bryan took the last role from The Miz, reviving the rivalry. Bryan would end up defeating his former mentor for the United States Championship.
Money in the Bank was a pay-per-view that included a ladder match with a briefcase that holds a WWE Championship contract. The Miz entered the match and eventually won the briefcase and the contract. He was still stunned years later that he won the match.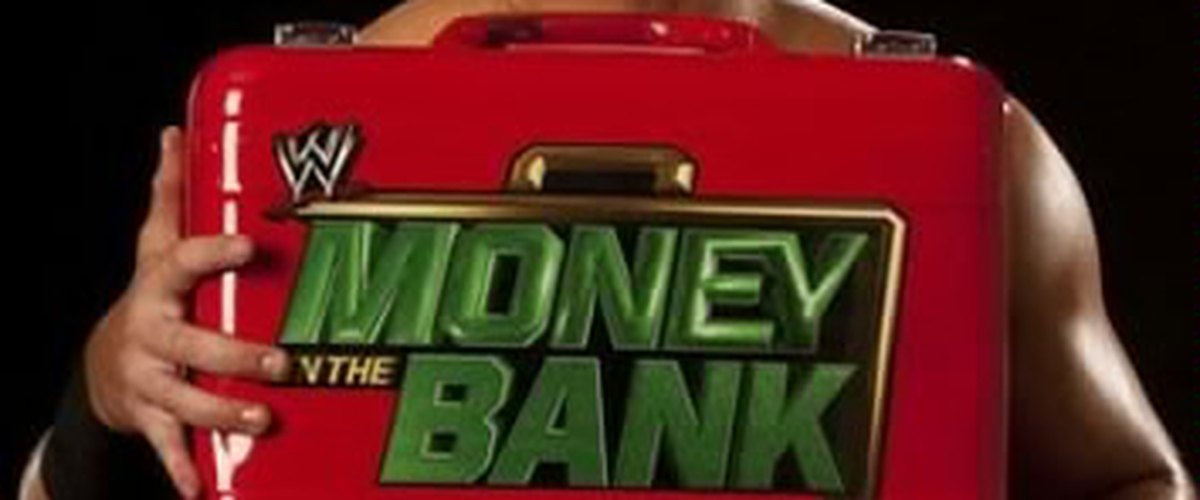 "This was the rise to the next level. Winning Money in the Bank, this was the key to the WWE Championship. Something that I never, in my wildest dreams, ever thought I could get. Winning Money in the Bank allowed that [dream] to come one step closer." -Miz during a WWE Photo Shoot interview in 2017.
For the next several months, Miz would tease cashing in on then-WWE Champion Sheamus. On an episode of Raw in November of 2010, WWE Champion Randy Orton retained against Wade Barrett in the main event of the night. Exhausted and battered from the match, Orton had his guard down as "Awesome!" boomed over the sound system and The Miz ran down the ramp with the briefcase to an electrified crowd. On literally one leg, The Viper had to fend off The Miz and nearly stopped the upset with his vintage upset. A countered RKO turned into a Skull-Crushing Finale sealed the upset and won his first WWE Championship.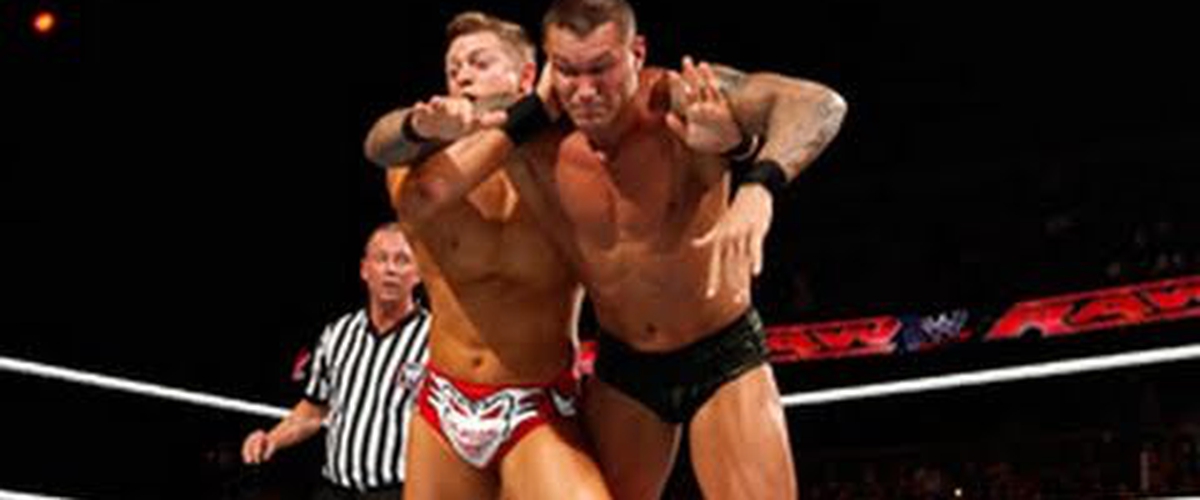 "I was destined to be WWE Champion. It's funny, when you're becoming WWE Champion, you go through so many emotions. You know, the first emotion is 'Oh God I just won the title' and the next emotion is "Oh, I just won the title?'. The next, you just start choking up, because you remember as a kid being in my living room with all my best friends watching The Rock and Austin and there I am… WWE Champion.' -Miz during the WWE Photo Shoot interview in 2017.
The Miz became one of the more hated champions crowned in modern history, as the crowd was mostly displeased with the outcome. One little girl in the audience during that match, who would later be labeled "Angry Miz Girl", was the poster child for Miz's entire championship reign and for his career to this point. She wore this very disgusted look with a frown that wrinkled her entire face as Miz celebrated down in the ring. When asked about her, Miz just responded that it was fantastic and that he was actually happy with her being angry for him winning because it fed his ego and he wanted to prove so many more people wrong about him.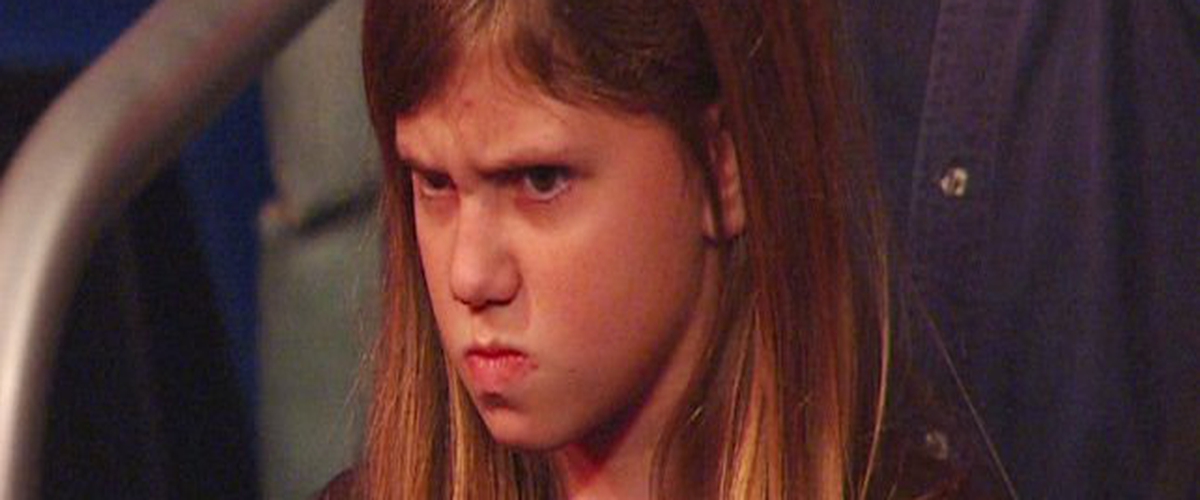 What a lot of people don't know is what took place right before the WWE Championship match between Orton and Barrett. Backstage, Miz met with Vince McMahon face-to-face. Miz gave McMahon a pre-mature hug for what was about to unfold in mere moments. Miz was told from Vince himself that they were going with him as their guy and as champion. He simply told Miz, "We're going with you kid. You deserve it."
"[This was] Vince kind of giving me the OK. 'We're going with you kid, we're really doing it. Vince always saw the talent. He was always my biggest supporter." -Miz on the video of him and Vince backstage.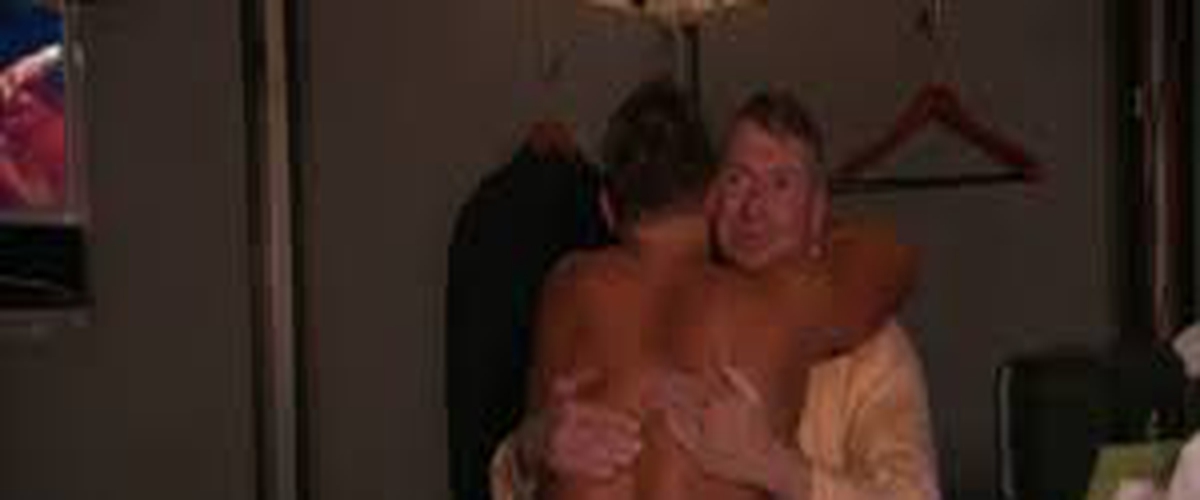 As WWE Champion, The Miz became the self-proclaimed 'Most Must-See WWE Champion in WWE History". He went on dozens of talk shows and made every appearance asked of him as the new face of WWE. He was successful out of the ring as the champ, as well as in the ring. He retained in several big matches ahead of his WreslteMania XXVII, where he would main event the biggest show with the biggest star, John Cena. He would go on to win the marquee match and it would be the biggest match to date for the Awesome One.
Part of his WrestleMania main event experience was looking out into the crowd and seeing his best friends in the front row. He told his best friends who watched The Rock and Austin showcase the same stage he is on right now and simply told them…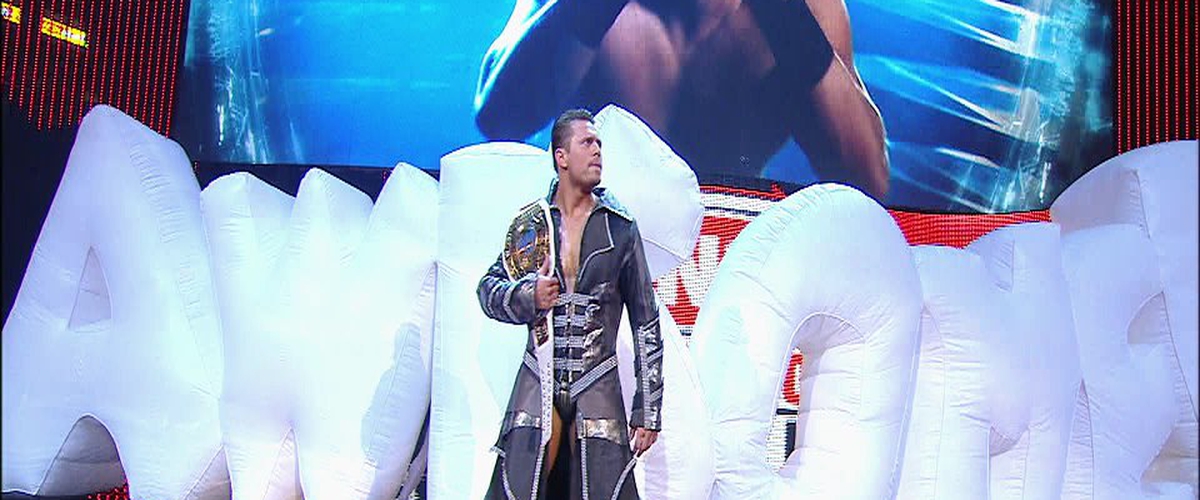 When he finally dropped the title to Cena a month after WrestleMania, Miz suffered a losing streak. He failed on multiple attempts to reclaim his belt back and was denied any further attempts, ending his feud with Cena. As a result of all his failures, he turned on his protege Alex Riley, who also defeated Miz on several occasions. He lost the Raw Money in the Bank match and lose in the finals of the WWE Championship tournament.
Something happened with Miz after he continued to fall down the ladder and rack up losses. He started to voice his grievances and in a new storyline, used the criticism against him to his advantage to get back to the main event picture. He and fellow superstar R-Truth banded together in their shared belief of a conspiracy to keep the two of them from main event status. They became the tag duo of "Awesome Truth". They began interfering in matches and attacking the top talent in CM Punk, Cena, and COO Triple H. After an assault at Night Of Champions, Triple H used his power to fire them both for their actions the previous night. They did not go quietly, having to be forced out of the building by security and the locker room. That seemed to be the end of it all, until the main event of Hell in a Cell. Two hooded figures entered the cage after the main event match and assaulted everyone inside. Miz and Truth were identified and arrested by local police. After apologizing on Youtube for their actions and blamed it on just wanted their jobs back, they were reinstated and continued their attack on John Cena. In the end run, the duo achieved their goal and got to main event Survivor Series against John Cena and the returning The Rock. On the next night on Raw, Miz took his frustration for their Survivor Series loss out on his partner and attacked him.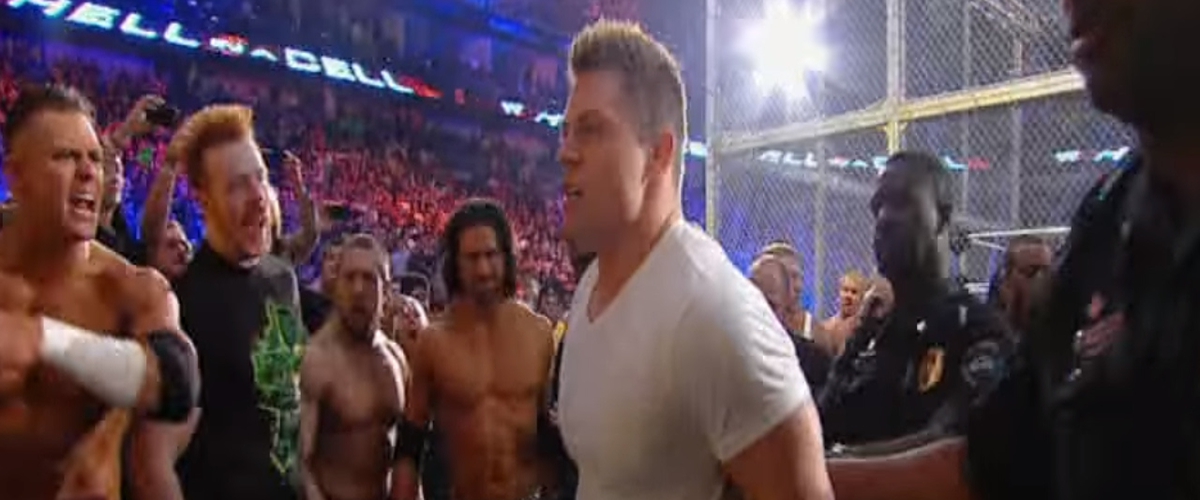 As a singles competitor again, The Miz was back in championship contention. He participated in two WWE Championship matches, but came up short in both of them. He soon found himself to soon be left off of the card for WrestleMania XXVIII, just one year removed from winning the main event against Cena. He joined the 12-man tag team match at WrestleMania and even pinned Zack Ryder to win his team the match. It ended a miserable 20 match losing streak. How the mighty had fallen.
Respect from the Locker Room
The Miz had suffered blows to his career while also reaching heights he never expected. Throughout everything, one thing never changed: The Miz was hated by the fans still. On a positive note, he was starting to get respect from his fellow superstars, the ones who once banned him from the locker room.
"When I first came to World Wrestling Entertainment, not a single person respected me. Not anyone out in the WWE universe, and not anyone in the WWE locker room. Everybody wanted to get rid of me. Nobody could stand me! They made my life a living hell. As a matter of fact, in this very locker room I got kicked out for eating a piece of chicken over a referee's bag and spilling some crumbs. For 6 months, 6 months, I was banned from the WWE locker room. I would have to find a place to change, a place to shower, a place to use the restroom. I walked down these halls and see superstars like JBL. And everyday that JBL saw me, he would sarcastically say, 'Miz, I look forward to your amazing work! Miz, you are a gift from God, Miz!'
Everybody berated me. Everybody ridiculed me. Everybody wanted me to quit. But all that negativity, I used as fuel to ignite a wrath against everyone in the WWE to become the star I am today. Now I don't even go in that locker room because I have a private dressing room just for me."- A promo Miz cut back in 2010 on how he was once treated.
He had been in WWE for more then five years by this point. On camera, he may look like the guy that all the other stars still hate. Backstage, he has joined their fraternity that once banished him and tried to force him to quit. He had close friends in Alex Riley, R-Truth and even John Cena was an ally now. He befriended CM Punk after years of traveling on the road together. He was a gym buddy for Christian in-between shows. He earned high praise from Jericho for his professionalism. Him and fellow Ohioan Dolph Zigger regularly catch games together. JBL once even gave praise and advice to Miz when we was first in WWE trying to learn the ropes. During his WWE Photo Shoot interview, Miz recalled a humorous tale between Cena, Truth and himself back when they were forming Awesome Truth:
"I remember going up to R-Truth and when we were tagging as Awesome Truth, he had this song and I thought I could do a remix to it. So I went up to him and I wrote all these raps for the song. So I press play on my phone and started doing rap. [Truth] is such a nice guy, he was like, 'Yeah that's really good'. And then Cena was in the background signing something and he goes, 'Truth, tell him the truth'. And Truth is like, 'No, it's not good'."
Legacy: A-List Mid-Carder
After his high note at WrestleMania XXVIII, Miz soon disappeared from live TV. He was beginning his film career in Hollywood, starring in Marine 3: Homefront and Christmas Bounty. He returned at the best time for his character: Money in the Bank, the place where he started his journey to the WWE Championship. Miz returned, claiming himself as a Hollywood movie star. He would be an over-the-top actor who though he was an A-list celeb who had straight to DVD movies. More importantly, something changed greatly for The Miz when he was announced and his music played: the crowd cheered. Yes, the man who had been a heel his entire career, made an enemy in a young fan, and was once the most hated fan in all of WWE was being cheered on and applauded for his return. During his promo to open the pay-per-view, he had the fans on his side when he vowed to win the match, becoming one of the fan favorites. Granted, he did not win the ladder match, but he was starting to come round with the WWE Universe.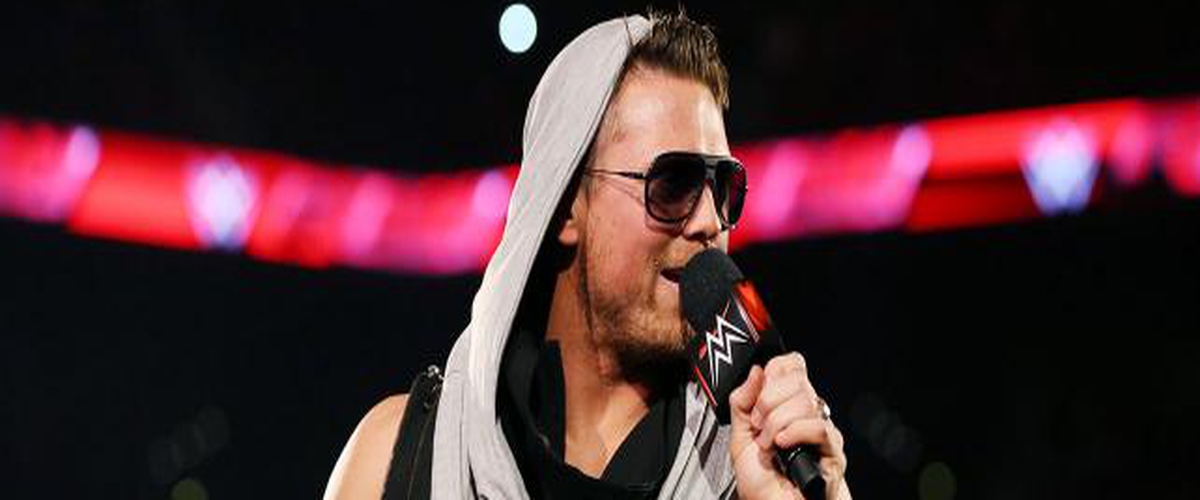 The next big event in WWE was the 1000th episode of Monday Night Raw. Miz found himself as a star that night in an Intercontinental Championship match against Christian. By the end of the night, The Miz won his first IC title in what he calls one of his best matches. He also became a Grand Slam champion, holding every single current title in WWE. He went one to retain his belt in several big championship matches before dropping it over three months later.
Miz reached another career milestone in 2012: turning face. Miz is technically classified as a career-long heel and that is because he is one of very few to turn face and still be a heel. Miz became a good guy when he backed up Mick Foley and confronted the bully Paul Heyman. He would join Foley's team at Survivor Series, but the following months were not kind to him. His "face" turn was not taken well by critics. His babyface character was no different than his heel gimmick: cocky, big on his ego, coming off as a brute with intense offense. He was still calling out other superstars, the only difference being that he was bashing more heels than babyfaces. All of this created a new generation of critics and haters towards The Miz: ones who called him out for lacking depth as a character and wrestler. they also called out the fact that he is still not caring and involving with the WWE Universe yet. An old debate also got brought back up into conversation: Miz's lackluster moveset. In an attempt to fix his image, Miz received a high profile legend as a short-term mentor: Ric Flair himself. This was an excuse to give Miz a new finisher to rely on: the Figure-Four leg lock. A new finisher in his arsenal wasn't enough, as he was on the losing end of three US title matches against Cesaro.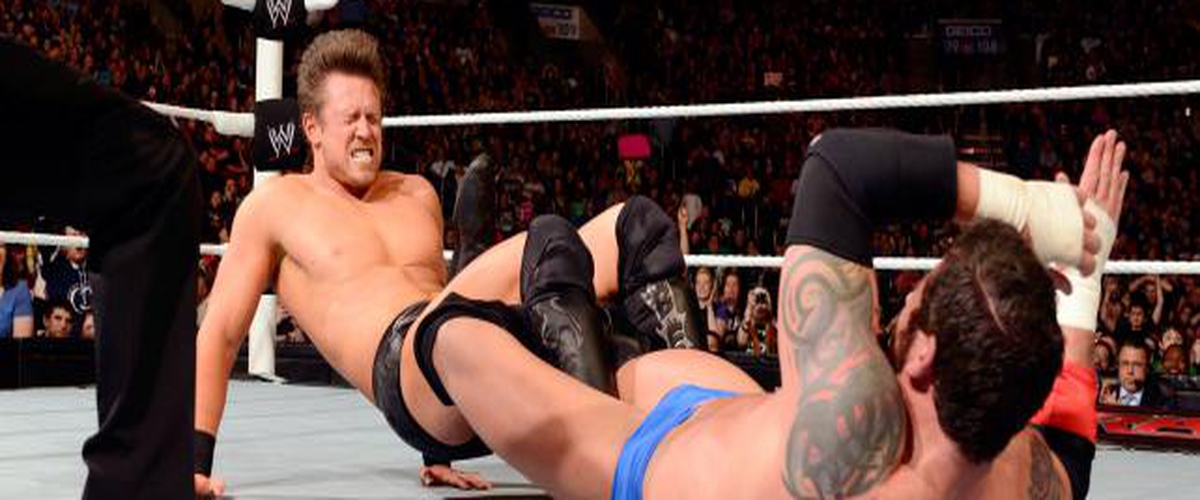 The mid-card area of WWE can be a blessing and a curse. For some, it allows a star to gather wins and build up some credibility for a bigger run. For most, you get lost in the mix and don't gain much momentum and titles change hands a lot more often. This is where The Miz found himself for the majority of 2013. He tried his luck with the Intercontinental Champion Wade Barrett. He would end up beating Barrett at the WrestleMania 29 pre-show match, but lost it 24 hours later in a rematch. He would end up in meaningless feuds with the likes of Fandango, Randy Orton and Kofi Kingston. Nearly a year removed from winning the IC belt for just 24 hours, he was refusing to finish matches, walking out on them before they really started in a protest for more air time and bigger matches.
The Marine 4: Moving Target started production and Miz was called away for another several months for filming and promotional duties. When he returned to the ring, he had taken his Hollywood ego to the next level and became Miz the A-Lister. He fell back to his full-on heel tendencies and started his summer off with a bang by winning a battle royal for his third IC reign. A month later, the belt would trade hands between him and Dolph Ziggler four times in less than a hundred days.
Revitalizing Another's Career
In WWE, most superstars are guilty of burying another. This means that one star defeats another star on the rise and kills their momentum for their own personal gain. In most cases, the one to get buried doesn't bounce back in a timely manner. Miz started a new trend of reviving careers rather than destroying them for his own gain. Damien Sandow, a former MITB winner, was lost on his path and stuck in a comedic rut as a jobber. In the middle of the war between Miz and Ziggler for the title, Sandow began accompanying Miz to the ring as Damien Mizdow, his stunt double. He would mimic all of The Miz's maneuvers and antics. At one point, Miz was tossed through the ropes and out of the ring. Mizdow jumped into the ring and threw himself through the ropes and out to the floor in order to copy Miz. The genius part of this all was that it came from the mind of Damien himself, not Miz or WWE.
"So I had the idea that I wanted a stunt double. Damien came up with the genius idea of just imitating me and mirroring me. I was teaching him method acting and to be a method actor, you need to
be
that character. And so he took it literally and do it all around the ring. It became one of the most fun things we did. The problem was I was doing all the work and he was getting all the reaction. It was fantastic." -Miz on the idea of Mizdow.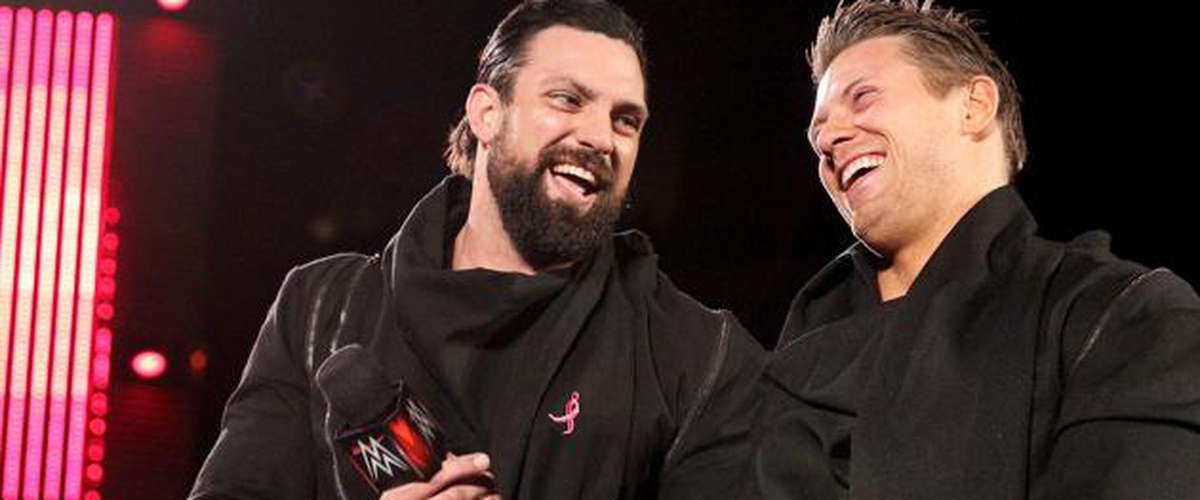 It was true that Mizdow was starting to outshine Miz himself. It had rewards, as the two of them got the push for the WWE Tag Team Championships. They would go on to have a comedic feud with The Usos and eventually drop the belts to them. Tensions grew hot between the two as Mizdow was gaining more popular than Miz and it did not sit well with his mentor and teaching. Miz ended up backstabbing Damien in a match for the Miz brand and ultimately ending their partnership.
When he was first hired by WWE and disgraced by the roster, The Miz found a sliver of hope in a place he never expected. During the Divas Search competition, Miz was the host and Maryse was a contestant that was eliminated early and still received a development contract. It was on the show that they met, but it wasn't actually until Maryse was fired in 2011 that the two of them really got close and connected. It even led to them moving in together. They have since gotten married in 2014 in front of fellow WWE superstars and are currently expecting a baby girl. The two are a power couple in WWE, as Maryse is a former 2-time Divas Champion and manages her future Hall of Fame husband. They both star on Total Divas and are getting their own reality show, Mrs and Miz. Miz has stated that it wasn't getting a contract with WWE or all of his screw-ups as a host that he remembers from his early years, but instead it is seeing Maryse for the first time.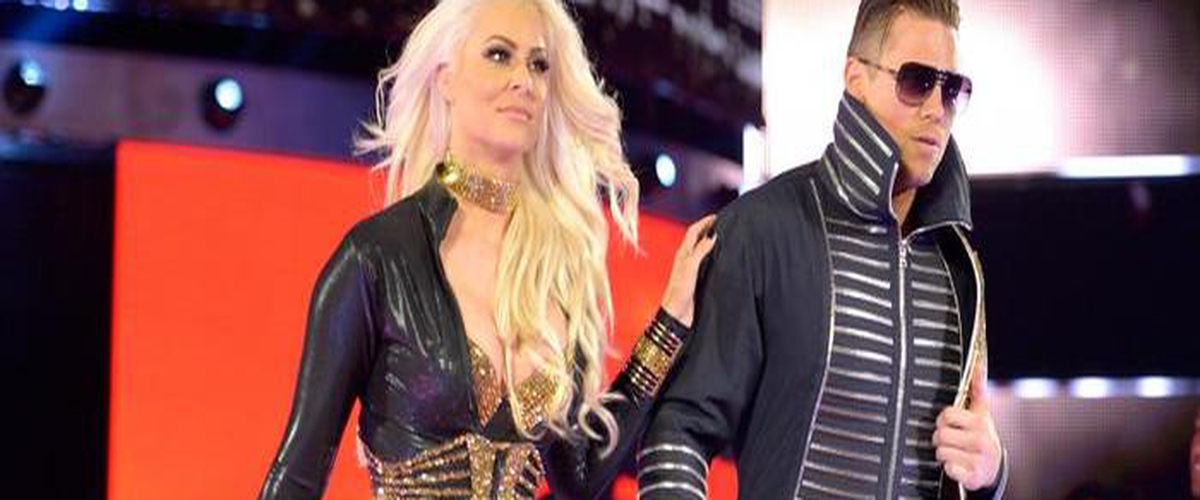 After moving on from Damien Mizdow and reclaiming his spotlight, Miz was once again in the hunt for the IC belt. He lost the ladder match at WrestleMania, but beat the newly-crowned Zack Ryder the next day when Maryse returned to WWE for the first time in five years and caused a distraction to allow her partner to capture his fifth Intercontinental Championship. And thus a new power couple was formed. Miz had his longest reign as champion and conducted some of his best promos with Maryse's addition. In the 2016 draft, Maryse played a big role in them both being shipped to SmackDown and become a cornerstone.
"As soon as [Maryse] got hired, it gave me a whole new confidence in everything, in my ability to do promos, in my ability to be in the ring… When your wife is sitting there watching you ringside, you are kind of showing off, and you don't want to look stupid — ever. I'm not in one of those relationships where I'm like, 'Ugh, I'm with her all the time, and it sucks' I'm like, 'This is what I want.' I want to be around her all the time because she's my best friend, and we talk about everything. It brings a whole new light to my life. To be away from her kind of puts you in a down mood." -Miz on Maryse returning on WWE as his manager in an interview with ESPN.
Talking Smack was a post-show segment for SmackDown Live that was hosted by General Manager Daniel Bryan and Renee Young. The Miz made several appearances on the segment, but one episode changed the projection of his career. On August 23, 2016, The Miz stepped onto Talking Smack and ripped into Daniel Bryan on a personal level. It was compared to CM Punk's pipe bomb and full of truth and real emotion. Miz called out Bryan for being a coward for not returning to the ring as promised when Bryan called out Miz for being the coward first. Bryan ended up walking off the set in the middle of the rant, but The Miz continued his best promo to date.
"This was full of emotion. This wasn't just to Daniel [Bryan], this was like, to everyone. I unleashed a lot because what you didn't see before this was [WWE] Creative had nothing for me that day. I went, 'What?'. They were like, 'Yeah, you're not on the show tonight'. I'm like, 'What do you mean I'm not on the show tonight? I'm the Intercontinental Champion'. They were like, 'Yeah, but we are introducing new titles we are introducing the new tag team titles, the new SmackDown Women's title and we just don't have room for the Intercontinental Championship.' I'm like wait a second! [You're] introducing new titles but what about the rich history of this title. The title that you guys just keep throwing back and throwing back and throwing back. And burying it, burying it, and burying it. I was so sick of and I was like just put me on Talking Smack tonight and I am going to unleash havoc on everything and everyone. Daniel Bryan called me a coward and it set off–everything." -Miz explaining the backstory of the tirade on Talking Smack.
On the segment, Daniel Bryan flat out said Miz wrestled like a coward. This erupted the inner anger from Miz, who didn't know if Daniel was going to hit him or not. When Bryan walked away, it actually set off another fuse in Miz and created a second rant.
Miz and Daniel would butt heads for his remaining time on the blue brand. Miz dropped the belt to Ziggler after their long-running feud and had his spot on SmackDown on the line by GM Bryan if Miz lost. He would go on to win his sixth IC and continue to make ever moment "must-see", as he promised in an interview. He revealed Renee Young's real life relationship with Dean Ambrose in an interview and received a slap in the face for it.
Miz and Maryse set their sights on their threat of being the "It" couple in WWE ahead of WrestleMania 33. For months, this match was hyped and was built to be a main event-level match. The Miz and Maryse started impersonating Cena and Nikki Bella during episodes of Total Divas and eventually on SmackDown. It was ridiculous humor, but that seems to sell these days. Just look at Breezango's segments lately. Miz lost the mixed tag match, but it was hyped so greatly that he didn't hurt from the loss.
The wonderful part of the WreslteMania mixed tag match was that The Miz experienced something new in WWE: he was cheered and the favorite to win. His promos were a catch with the fans and they expressed their support for the heels.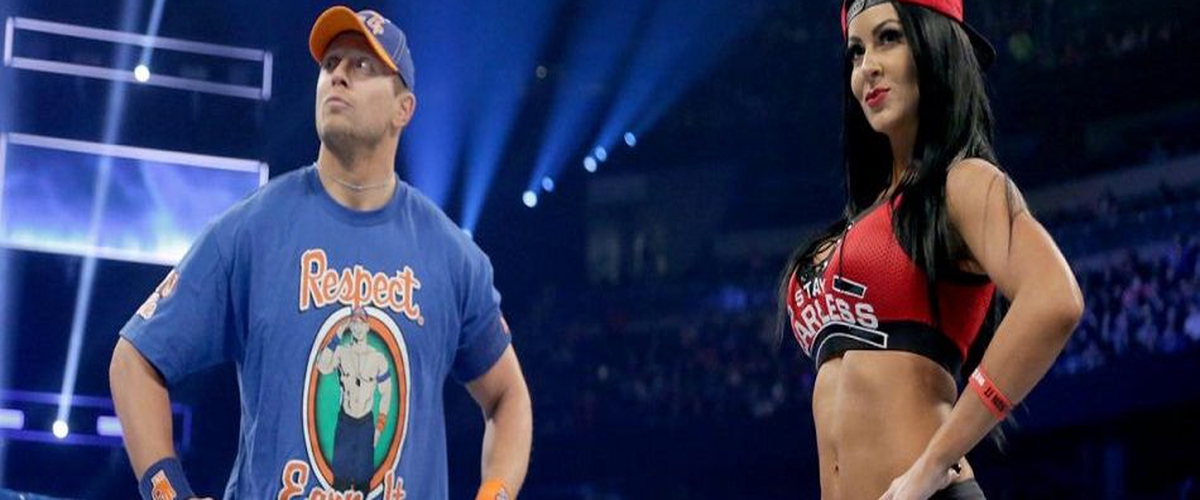 "Weird. You know, I had no idea what to do. I've never had that experience of people cheering me. I was like 'I don't even understand what's happening right now. They're cheering me.' So I just decided to accept it and have fun with it and go with it. And my wife and I had such an amazing time. Not only did we get to walk the aisle together, like we always do now in WWE, not only did we get to go in the ring, but we got to wrestle in the ring together and I thought that was really really cool." -Miz on his WrestleMania 33 experience.
In the Superstar Shake-up, Miz and Maryse were returned to Raw, where Miz recaptured the Intercontinental Championship for an astounding seventh time. He held it for 169 days and became one of the most decorated Intercontinental Champions. He may have had a mid-card title, but he was one of the top talents on raw. He cut strong promos consistently and improved his in-ring abilities, becoming more intense. He even adopted some of Daniel Bryan's signature kicks as his own to rub it in his face. The Marine 6: Close Quarters was filming and Miz had to drop his title for production. Roman Reigns claimed the title and now Miz is back and cut a promo where he promises to reclaim his title on the 25th anniversary of Raw.
The Miz has had a very roller coaster-like career, but it obviously worked for him. He has used all of the criticism thrown at him to have the Hall of Fame-worthy career. He wasn't supposed to last long in WWE and is now a stable cornerstone of the company. When he returned to Raw just a few weeks ago, the crowd was excited and applauded him in his promo against Roman Reigns. It's not often that a superstar keeps the same entrance music for this long or gets this many championship title reigns. He can match some of the best talkers in the industry and pours his emotions into his promos. There are going to be people who read this and still hate The Miz and there is reason to. His wrestling skills ares still in need of practice and enhancing. He doesn't have the experience outside of WWE and his reality television past doesn't sit well with some. Yes, it is true that he was handed a contract with no wrestling past and it would rub me wrong as well if I was a veteran in WWE who gave blood and tears to just get a contract. I don't expect everyone to like or even respect The Miz, but at least read this and just think about his career and what he has accomplished. There hasn't really been someone like him in WWE and it is Awesome!