Superstar of the Year (Women) – Awarded to the best overall female competitor on the main roster for the 2016 calendar year. Honorable mentions includes Nia Jax, Carmella and Nikki Bella. The nominees are…
Sasha Banks – She won the Women's Championship on three separate occasions and had a great feud with Charlotte to top off her year. This year also showcased the kind of risks Sasha is willing to take as she has taken some pretty nasty bumps, but the Boss has had a pretty damn good year.
Charlotte – She's ascended to the top of the women's division as the standard bearer and big time match person. With an undefeated record on PPV in title match situations and winning the first ever Hell In A Cell women's match as well as an Iron Man match by making Sasha tap out twice in a row (a rare feat in an Iron Man match), there arguably wasn't a more complete performer this year. Her being drafted number 3 overall in the draft also speaks as a testament as to how much WWE is behind her.

Alexa Bliss – Considering that a lot doubted that she was ready for the main roster as the manager of Blake and Murphy in NXT, Alexa showed to the world that she belongs on the main roster, and has broken out as one of the gems of 2016. Her journey also culminated in currently holding the Smackdown Women's Championship.
Becky Lynch- Being drafted as the top woman for the Smackdown brand, Becky did a fabulous job leading the Smackdown women's roster. Though the lack of depth in terms of star power on the Smackdown roster compared to RAW's women division is evident, she still shined as a great performer. She was also a part of the fantastic WrestleMania triple threat women's match, arguably the best of the night.
Bayley – A very popular babyface, while Bayley is still relatively new on the main roster, she's already started to make her mark and has also scored numerous pinfalls on the current RAW Women's Champion. It also appears that Bayley vs. Charlotte will be a marquee feud on RAW going into WrestleMania 33.
And the winner is….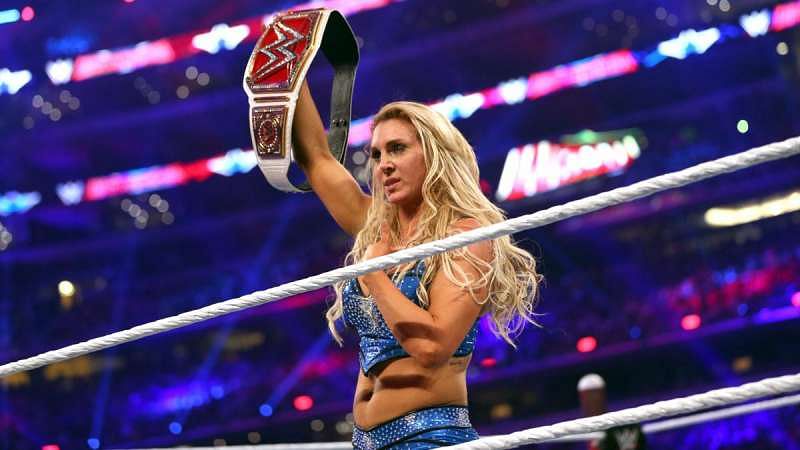 Not really a conversation here. No one has performed bigger on the grand stage than Charlotte has. Being the first women's champion, to winning all of the big matches in her feud against Charlotte, bow down to the queen.

Superstar of the Year (Men) – Awarded of the best overall male performer on the main roster. Honorable mentions include Triple H, Sami Zayn, Dolph Ziggler, John Cena and Seth Rollins. And the nominees are….
Kevin Owens – He started out the year in the Intercontinental Title scene, having fantastic matches with the likes of Dean Ambrose and Dolph Ziggler. He then defended it in a great ladder match in his first WrestleMania. Afterwards, he was in a feud with Sami Zayn that lasted approximately three months, and they two shared some great bouts at Payback and Battleground. However, his crowning moment came on RAW on August 29th by defeating Seth Rollins, Roman Reigns and Big Cass to win the new world title for RAW, the Universal Championship. Currently one of the top heels in the company and top dog on RAW, he's earned his way to the top and finally got his due this year after many thought his losses to John Cena last year would spell the end of his career.
The Miz – Talk about a year of rejuvenation for this guy. The Miz, who had won the IC title numerous times before, reinvented himself yet again after the introduction of former WWE Diva and real life wife, Maryse after WrestleMania. The Miz made the Intercontinental Championship mean something this year, especially in his feud with Dolph Ziggler. When you look at his performances at Extreme Rules, No Mercy, Backlash, TLC and some of his title defenses on Smackdown, The Miz has more than earned an honorable mention. Let's not also forget when he cut the promo of his life on Daniel Bryan on an edition of Talking Smack.
AJ Styles – I mean, what else is there to say? A phenomenal year for The Phenomenal One. The mark of a great superstar isn't just by the quality of his matches, but how he can elevate his opponents. AJ has done just that.It started when he was the number three entrant in the Royal Rumble to the delight of a hot crowd. He then started an introductory feud with Chris Jericho and had impressive outings. However, he started to ascend when he was inserted into the WWE Title picture when he faced Roman Reigns. His match at Extreme Rules was one of the better bouts of the year. Then, the face that runs the place, John Cena returned, and the two had a classic series of two matches at Money In the Bank and Summerslam, both of which AJ would win, and the latter being squeaky clean. Finally, at Backlash, he conquered his next obstacle, WWE World Champion Dean Ambrose and became WWE Champion. After this, AJ is the only person in the history of wrestling to hold world titles in WWE, TNA, NWA, ROH and NJPW. Phenomenal.
Dean Ambrose – I was worried that Dean was going to fall out of the main event shuffle, especially after his loss to Brock Lesnar at WrestleMania, but despite that, Ambrose remained a consistent performer in WWE throughout 2016. He had a great match against Kevin Owens to start off the year at the Royal Rumble, and had a good mini feud with Triple H. However, at Money In The Bank he would win the briefcase held above the ring, and came full circle to cash in his contract against Seth Rollins to win the WWE Championship on a night where all three members of The Shield held the WWE Title on one night. He also entered a great individual feud against AJ Styles, where the two would have a fantastic series of matches and showcased great chemistry with each other. Who knows what the future holds in store for the Lunatic Fringe, but for the time being it seems he will enter a feud with fellow Superstar of the Year nominee, The Miz.

Chris Jericho – I went over this nominee back and forth, but in the end, I caved. Jericho's consistent re-transformation of his character in a way that makes him stay fresh is astonishing. It didn't seem like he would amount to much when he returned yet again before the Royal Rumble earlier this year, but after a surprising WrestleMania victory over AJ Styles, it seemed as though that Jericho's return this year would be for the long hauk. His heel turn was what facilitated his new attitude, and to this day he still gets some of the louder pops on the roster. Considering his advanced age, and how he's still able to keep up with future stars in the industry such as AJ Styles, Sami Zayn, Seth Rollins, Roman Reigns and Dean Ambrose among others, it's a testament to how reliable he is. Also consider that Jericho also competed in a MITB ladder match and took 69 thumb tacks to the back at Extreme Rules, Jericho's an unsung hero of 2016. Hell, if I didn't put him as a nominee on this list, he'd put me on his.