Hi everyone! Today I am happy to bring you the sequel to an article I made in March of last year called New Blood Rising. What I set out to do was highlight talent in their twenties who have the potential for a storied career in the wrestling industry. Before I begin, I'm going to look back on my choices from 2016 to see if my choices reached their potential.
Adam Cole – Difficult to say as I ain't seen much of ROH the past six months, but I wouldn't be surprised if we see him in a NXT ring by 2018.
Apollo Crews – So much potential wasted when he joined the main roster and got lost in the shuffle.
Bayley – Overachiever on the main roster to the point WWE reeled her back to build the character properly for the fans who never watch NXT. Debuting on Raw proved her potential to me.
Becky Lynch – Absolutely nailed it. She's a star and will be for years to come.
Bo Dallas – Finally found airtime, but for the longest time he was in jobbersville.
Bram – Because he's English I had a bias to include him .. but looking at what's happened to him lately .. I regret to say I was wrong.
Bray Wyatt – Like Lynch he's solidified his position on WWE's main roster.
Charlotte – Showed more potential than anyone on the 2016 list.
Jade – So .. um, I thought she could be the next Gail Kim in the Knockouts Divison, til she left the company.
Kalisto – Oh boy .. I don't know where to start, so I won't.
Kazuchika Okada – There's no denying his popularity in Japan. His legend continues.
Kyle O'Reilly – Again I ain't seen much ROH, but his World title victory over Adam Cole proved it.
Michael Elgin – Monster of a wrestler .. which makes it seriously disappointing we can't see him on television.
Neville – Wow .. the transformation. Probably 2nd behind Charlotte.
Paige – Her injury and "escapades" outside WWE seems to have cast an ugly shadow over any good she did in the past.
Ricochet – I still can't see him on regular television despite The Rock being a fan of his. So no .. not yet.
Sasha Banks – Showed it in her feud with Charlotte, but in recent times has been reduced to feuding with Alicia Fox on 205 Live.
Trevor Lee – Sadly, he has not shown much since he debuted in Impact Wrestling .. and with Shane Helms gone from the company and Andrew Everett out with injury, he's just another X-Division guy taking the pin-falls for older guys.
Tyler Breeze – Beginning to show his potential in The Fashion Police tag team.
Xavier Woods – Absolutely, as The New Day are still together and Woods is clearly the driving force behind it.
And now for the 2017 choices. I'm going to split this into sections as I want to group talent under the correct titles. Also, I have two tag teams which count as two individuals on each which will count up to 20 talents in all.
---
The British Are Coming!
I'm not kidding! UK talents are coming to prove they are the best in the world at wrestling and sports-entertainment. Starting with oldest, and ending with the youngest.
Marty Scurll (28) – "The Villain" of ROH has come a long way since losing TNA British Boot Camp to Rockstar Spud. He transformed his image in to one of an old school heel who wields an umbrella while taunting the audience. He plays with their emotions while simultaneously torturing his opponent. As much as I respect wrestling, his character suits sports-entertainment way more. Rather him go to NXT than Impact. I'm waiting to see him in WWE one day, hopefully by this time next year.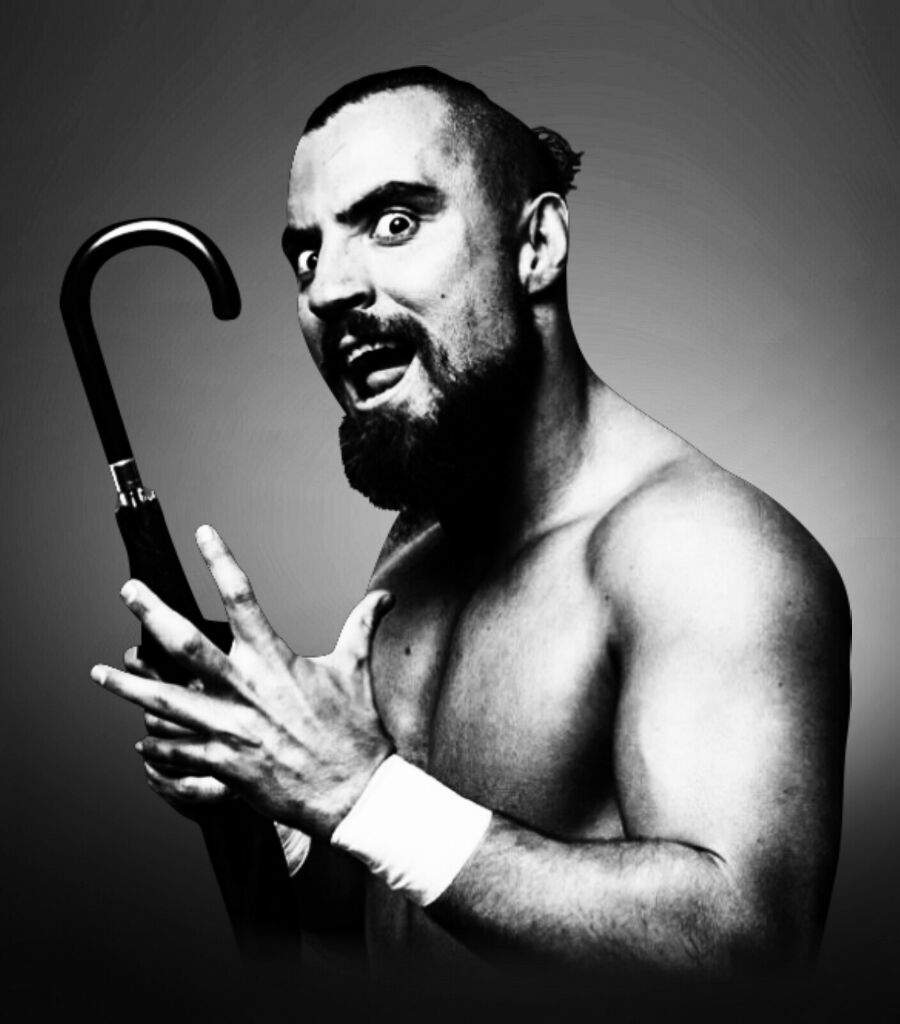 Jack Gallagher (27) – Don't worry chaps, not everyone carries an umbrella with 'em on this side of the pond. He oozes talent on a weekly basis, but it goes unnoticed as he's on the doomed show of silence known as 205 Live. Ok, so he hasn't changed much since his feud with Daivari, but there's time yet. I'm waiting for the day WWE makes him a viable contender, someone who can entertain .. but also someone who can get nastily competitive. And no .. I'm not talking fisticuffs; I'm talking beating the crap out of your opponent.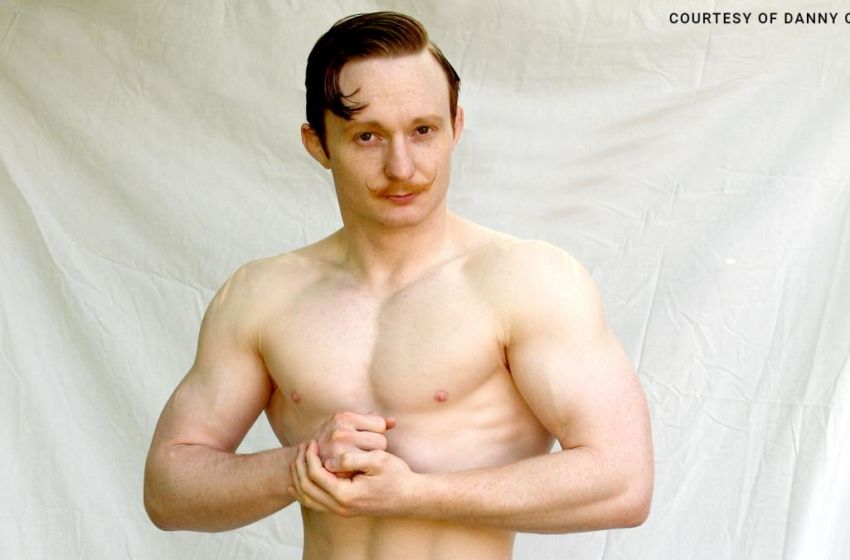 Will Ospreay (24) – I've only seen a handful of his matches and can say he's impressive. He reminds me of a young Jeff Hardy or AJ Styles. Ospreay is very athletic and is able to hit the craziest aerial moves without injuring himself or others. What he really needs though is storytelling .. so again, where better than NXT? He'd be made welcome in the NXT and UK divisions.
Noam Dar (23) – Crazy to think he's been wrestling eight years. I love his character already, he's a natural. The fact he's still partnered with Alicia Fox tells me WWE plans on keeping him around for many years to come. All he needs is to win some titles to prove his worth.
Pete Dunne (23) – A lot has been said about the current UK Champion. He oozes talent from that smug smirk you'd love to slap. One of the best heels I've seen in years. If you don't know who this guy is .. well, you're missing out on the future. The Bruiserweight will not be stopped.
Tyler Bate (20) – What's scary is he was only 19 when he became the first UK Champion. He might need a little help getting his character over with the WWE fans, but there's no denying he's made a ton of 'em already through his ring work alone. He wrestles better than most of the main roster .. and he's only getting better. I'm terrified .. if he improves anymore, it's going to be difficult to unglue my eyes from the TV screen after his matches.
---
Making An Impact.
Only two entries for the Impact Wrestling promotion, and they are difficult to judge. I didn't include Andrew Everett because he's injured and I'm still unsure about him.
Laurel Van Ness (26) – Shortly after debuting she aligned with Maria Kanellis as part of her stable with Sienna. Not bad in the ring, but her character left little to be desired as she threw herself at Braxton Sutter and expected the same in return. The wedding ceremony ended in disaster as he finally admitted his heart belonged to Allie. She's consumed by her hatred for Sutter & Allie, and it fuels her to exact revenge with the help of Sienna and fellow monster Kongo Kong.
Before getting signed with Impact, she portrayed Daniel Bryan's physical therapist on an episode of Raw in 2014. She returned to WWE on Tough Enough in 2015, where she placed fourth among the female athletes. Laurel possesses qualities to make a name for herself through unique character portrayals, however .. there's a question mark over her ring work. It's difficult to gauge when her "Hot Mess" character wrestles drunk. Time will tell if experience can mold her in to something appealing to WWE.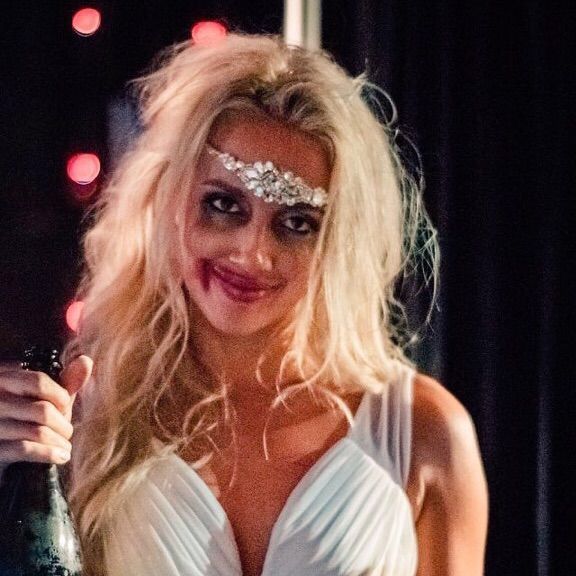 Mahabali Shera (26) – With Impact airing episodes in India, Shera played a huge role for the company. He bridged the gap for the Indian people, and stepped up by winning the Sony SIX Invitational Trophy in a battle royal. Since Anthem took over, Impact has gone by a new initiative to seek business outside America, which is why talents like LAX, Alberto El Patron, and Sonjay Dutt have enjoyed major pushes lately.
Shera fits the business model. Make him a star, and the Indian fans will show up in droves to buy his merchandise. But it's up to Shera to prove himself .. and I think the next six months are crucial to his career. He can't get complacent, he's got to do a Jinder Mahal and prove he is more than a jobber. I'm not a fan yet, but I included him here because I'd like to see if he can be more than a dancing idiot.
---
The Women's Revolution Part Deux.
While we decide if the Raw and Smackdown Women's Divisions are being treated fairly, NXT has six young talents chomping at each other's ankles to be the one who will defeat the undefeated Asuka. No other division in WWE has a champion like Asuka, she's like Cena, Goldberg, Reigns and Hogan rolled in to one person. It doesn't look like anyone's going to beat her, which leaves the rest scrapping on an even playing field. The following are lined up in order of who is most likely to claim the NXT Women's title after Asuka; with the least likely starting first.
Sonya Deville (23) – Still fresh to television but from what I've seen she could go a long way. The fact she's a fighter means she needs the cold personality, but it could easily change in the next couple of years as she learns and gains experience. The important thing is she looks like a threat to anyone, which is a cool attribute to have. Her latest match on NXT wasn't memorable, but it's early days. She needs at least a year before she's ready for the title.
Ruby Riot (26) – Really impressed with her ring work, she's one of the best out there. Reminds me of a young Molly Holly. She needs a following which is difficult to get with all the competition, but there's no doubt WWE are eager to feature her. There's not much to the character yet, mainly because she's had no time to talk.
Peyton Royce (24) & Billie Kay (27) – The Iconic Duo have been consistent in their quest to .. talk a lot, be annoying, and get in the way of others dreams. Billie has a lot to prove in the ring, which is the opposite to what I think of Peyton. There's going to come a time when it comes down to who wants the title more, and on that day they will go their separate ways. Peyton is a better heel, but there's more to find. I'd like to see Billie as a face again, but she's going to need a really memorable moment to take her to the next level.
Nikki Cross (28) – Could've included her in the UK section as well. As a member of Sanity, she is a constant annoyance to the NXT Women's Champion. She's crazy, has no care for her well- being, and with Eric Young mentoring behind the scenes I think it's only a matter of time. Everything is in place, but I think we've yet to see her be evil and vindictive in a smart way. She's lacking something .. but I can't put my finger on what. When she finds it I'll let you know.
Ember Moon (28) – It's a formality right? Ember is the next NXT Women's Champion? She's got a bit of everything, but I think it would be risky to push her too soon. Let the NXT fans get behind her in a big way first. She's going to end up on the main roster eventually .. but she needs exposure and experience in big time matches. Her entrance needs to get bigger too .. it should be Finn Balor equivalent.
While I'm hoping they build her up to winning the title, I think if the scenario occurred where Asuka was made (or decided) to vacate so she could move to Raw or Smackdown, Moon would be the natural choice to replace her. The NXT Women's Division is really competitive, and the other talent are looking to push in front of the queue at her expense. The moment Asuka is no longer in NXT, Ember will become the primary target.
---
The Big Guys Of NXT.
There's some kind of .. heavyweight revolution going on in NXT. It will be interesting to see how WWE handles these guys over the next few years, as we know Vince LOVES the big men. Maybe too much .. to the point I should stop describing before it gets nauseating. Either way, please don't let their size take away from their true potential.
Otis Dozovic (25) – He might look a little strange standing at 5'10" and 330 Ibs, but if you watch him you'll see he's one hell of an athlete. And you know why? He's a former amateur wrestler who came close to being chosen for the Olympics in 2012. He made his debut only two years ago, and luckily landed in the tag team Heavy Machinery with Tucker Knight (he's 26 but I ain't made my mind up yet). Very impressed by everything he does. I can see NXT Tag Team gold in his future .. and possibly more.
The Velveteen Dream (21) – The second youngest talent in this article features the artist formerly known as Patrick Clark. The gimmick is new so we haven't had a lot of time to judge it, but I remember his matches last year and thought they were pretty good. He disappeared from television so I was disappointed. When I saw he was making his "debut" as The Velveteen Dream I was happy to see WWE giving him a real chance. While he's billed at 6'2″, his hair and posture means he's taller than that. Let's just say he's larger than life .. so he fits the theme.
Akam (24) & Rezar (23) – The Authors Of Pain are the most dominant tag team in the entire WWE Universe. Much like Asuka, they sit on top of the division with little competition. They have chemistry, they have intensity, they work really well .. and they've got Paul Ellering as a mouthpiece. They are not ripping off teams of the past .. they are writing their own history with every victory.
Both men have a great deal of athletic experience, Akam is a former amateur wrestler, and Rezar is a former mixed martial arts fighter with a win-loss record of 4-2. They are young, work well together .. and get great heat. And there's more to come! Just keep reading from the Book Of Pain. Or at least listen to Ellering. Out of the two, I think Rezar has most potential to make it on his own. (Rezar left, Akam right)
---
Proving It On Monday Nights.
Two left. It's interesting when WWE takes a chance by pushing young talent on its main roster as it shows they see something others don't. They get thrown in the deep end and the best will rise to the top, while the others make excuses and lose momentum.
Rich Swann (26) – While it's difficult having to play second fiddle to Neville on 205 Live, Swann is a person with a troubled past who WWE won't want to let go. I remember when I saw him in NXT, and reminded me a little of Eddie Guerrero in the way he moves, and the way he talks from the heart. I believe he has potential to connect with people in the same way Eddie did, but it will take years. He will need to go through a lot of hard times, but I've no doubt he's going to be a legend in WWE one day.
Alexa Bliss (25) – WWE are really high on Bliss. They know what she brings and it seems she might end up on a par with Charlotte if she keeps impressing. However, the women's division is pretty competitive and she's more than capable of taking a loss to put others over.
She's an all-rounder in every sense, but she can't do anymore "This Is Your Life" segments. Too many of those and her career will go down the toilet. I like the fact they acknowledged how bad it was. It can't always work, but Alexa will always do what she can to make it so. And while she's already shown us tons of potential, she isn't at her peak yet. There's more to come from Bliss, and that's awesome.
In a years time I'll look back on this piece and analyze what happened in New Blood Rising III. I considered many names .. so if I missed anyone who had to be here I do apologize. If we could add another five names who would you pick? Please let us know in the comment section below. Thanks for reading everyone! And have a nice day.
You can keep up with all your wrestling news right here on eWrestlingNews.com. Or, you can follow us over on our Twitter and Facebook pages.