NXT's answer to the anniversary of their first live special
arrives on February 11. Assuming this special follows suit of its predecessors,
we are in for a treat. NXT is a simple balance of storytelling and wrestling,
with these specials providing the climax for the storylines. All the fans with
the free preview of the WWE Network will hopefully tune in to this, as this has
multiple matches that may blow the roof off. As per usual, below are the
predicted winners and ratings of the upcoming matches: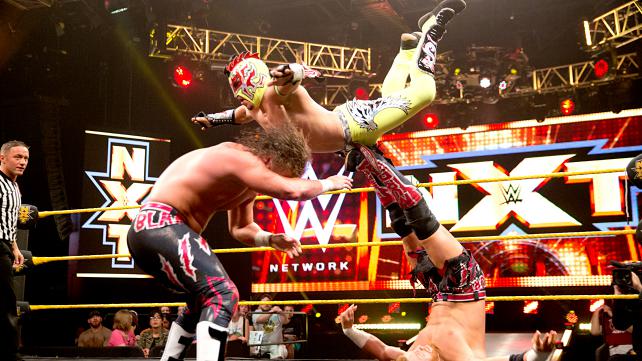 Murphy & Blake vs. Lucha Dragons (NXT Tag Team Championship)
Winner – Murphy & Blake
Rating: 3/5
This match is nothing we
haven't seen before, but it is necessary. In order for Murphy & Blake to
look like a serious team that deserves the straps, they need to put together a
string of wins. While Kalisto & Sin Cara generally do not connect with the
NXT crowd, they do bring the exciting lucha style to the table. The Lucha
Dragons losing will also finish the blow-off for these two teams, and give an
opening for Kalisto to join Sin Cara on the main roster (considering Miz &
Mizdow and Gold & Stardust are heading for a split). This should still be a
very fast-paced tag team match that will jump start the event.
Charlotte vs. Sasha
Banks vs. Bayley vs. Becky Lynch (NXT Women's Championship)
Winner – Bayley
Rating: 3.5/5
As said in previous NXT
specials, the women are something to look forward to. The last time I can
remember being excited for a non-NXT women's match was Trish vs. Lita on the
main event of Raw. NXT has redefined and reinvigorated the way that women's
wrestling should be. A fatal 4 way is also a perfect way for Charlotte to lose
the title and transition to Raw without actually getting pinned. Bayley winning
opens up a few more storylines over the next 6 months.She seems to be the highlight of the 4-person feud, which gives the indication that she may win.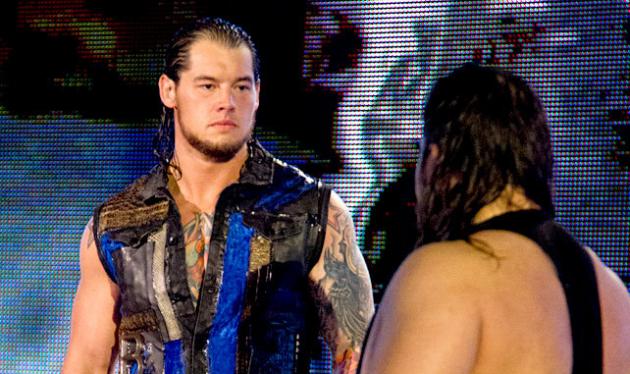 Baron Corbin vs. Bull Dempsey (No DQ Match)
Winner – Corbin
Rating: 3/5
A no disqualification match
is perfect for these two brawlers. Bull has a little more skill in the ring, so
if he focuses on that, and Corbin focuses on using the arena as a weapon as
well as foreign objects, this may be better than expected. Even though he lost
to Neville, Corbin looks like he is still receiving a large push. Expect a
Baron Corbin win and this to be the end of their feud.
*As a side, does anyone else
think Bull needs to lose the King Kong Bundy singlet? I think he would be
better suited with a Mark Henry singlet.
Adrian Neville vs. Finn Balor (#1 Contender Spot)
Winner – Balor
Rating: 4.5/5
This has "match of the year"
written all over it. Both of their styles complement each other, as seen in
previous matches outside of the WWE. Googling Devitt vs. Pac will give you a
glimpse of what is to come. Neville seems to be floating until he gets his
eventual call-up. He has been in the title picture for a while, so it would be
nice to see Finn Balor step up. Regardless of who wins this (and the title
match), the fans win with great matches. As this is a live special, Balor will
likely come out with a painted entrance, which is always interesting.
Sami Zayn vs. Kevin Owens (NXT Championship)
Winner – Zayn
Rating: 4.5/5
Most of the fans have been drooling and waiting for this
match the moment that Owens was picked up by the WWE. Again, Googling Kevin
Steen vs. El Generico will show you what we may see on Wednesday. Any of their
matches are quite spectacular (check out anything from PWG or ROH). NXT
Creative provided a strong storyline between the two that draws you in and has
you invested in the outcome. The fact that they were able to build this with
minimal actions is fantastic, and something that the main roster creative staff
needs to take note of. Because this is their first meeting in the ring under the NXT banner, expect a few more matches. This will be another match of the year contender.
Agree? Disagree? Have your own predictions? Post below 🙂