13. Smackdown Tag Team Championship (9 Months)
Welcome to a unique list which shows how I rank WWE's active championship titles. Some of the rankings were difficult in deciding as I wanted to emphasize the history of each, but I also wanted to look at what the company has done with them lately. The current champion does not decide the overall prestige; its history does. Importance is measured on how the company currently sells the title to its audience; do they feature the title on PPV regularly? Do the talents tell us how proud they are to be champions? I'd like to make a few important points before I talk about the Smackdown tag titles:
The length of time next to each title is the amount of years/months since the belt debuted. It does not exclude time lost due to being vacated or deactivated.
Many title defenses does not equal prestige. The Hardcore title was defended 24/7 and had no prestige at all .. unless you appreciated Steve Blackman's reign.
A championship on a part-timer does not lessen prestige unless they return and lose terribly to the number one contender or someone not in the title picture. In the old days, the WWE title was not defended every month .. it was more like 3-4 months at a big event in Madison Square Garden.
While competition in a division does bring prestige, it can have a negative effect as it feels like a title becomes a 'hot potato'. The line between fierce competition and hot potato falls to who you ask. Unless again .. we're talking about the Hardcore title.
The hardest part about making a list like this? WWE does not care for its championships as much as we do. They make decisions based on what's profitable, not what is entertaining or prestigious.
As WWE always does its best to distance itself away from being a sport, prestige is difficult to determine as the champions they pick might not be athletically gifted, but instead possess a certain look which sells. WWE would rather have short reigns as they feel the audience does not have patience to watch the same champions for years. Fans are more likely to turn on a face champion over a long period, whereas heel champions may get cheered if they become too entertaining during their lengthy reign out of respect.
As far as the Smackdown Tag Titles go .. it was doomed from the start. Heath Slater & Rhyno were never a serious team, and when they became the first champions it showed the lack of depth in the division. The Wyatt Family winning it (with Orton) was interesting, but it didn't last. Crazily enough, the current champions are the longest reigning .. and I don't care. American Alpha should have made the belts important, but WWE had no one to rival them. The New Day are kinda saving things .. but there's a lot to do to make these titles worthy of Smackdown Live.
12. Smackdown Women's Championship (9 Months)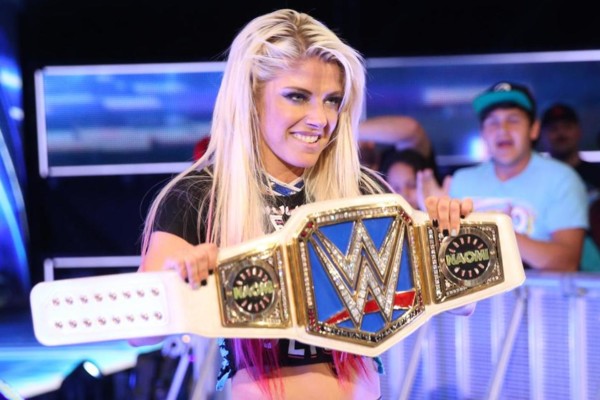 Becky Lynch was a decent choice as first champion, but it was Alexa Bliss winning it twice which gave it worth. But then you look at what's happened lately .. while everyone talks about Carmella and Ellsworth trolling the world, Naomi's had to wrestle Lana of all people. Lana! Even Stone Cold Steve Austin had to comment on the unfair treatment.
"Naomi deserves better, the title deserves better. Lana wasn't up for this task at hand, at this point in her career. I thought she had much more mystique as the valet, whatever the term is, with Rusev. Man, they kind of killed her gimmick off, and reinvented her, and I just liked her the way she was. So, if she wants to be in the ring, that's more power to her, but a lot of the stuff I got on Twitter was, 'Hey man. For a first match, she did a lot better than I expected.' Ok. As I say that, good for her. But as a company who's striving for excellence in sports entertainment/professional wrestling, the best of the best belong on a pay-per-view."
11. Cruiserweight Championship (9 Months)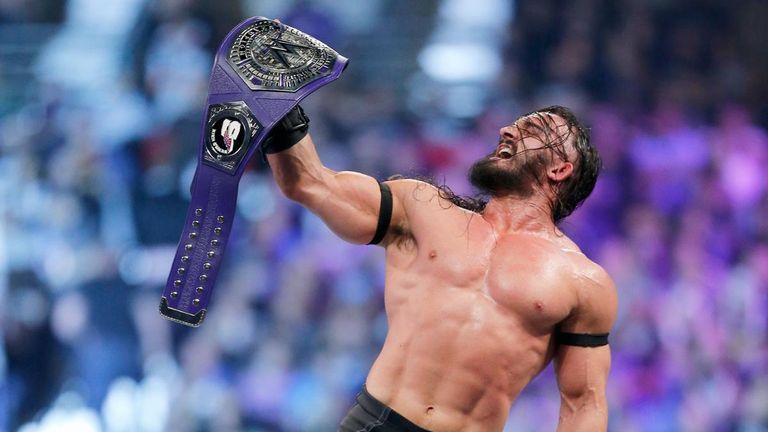 The Cruiserweight title had a promising start with a thoroughly competitive tournament. TJ Perkins didn't take off though, meaning 205 Live struggled considerably in the beginning. It wasn't til Neville declared himself the King Of The Cruiserweights did the title begin to mean something. It was his opportunity to reinvent and dominate. And he's done it really well, despite the lack of credible threats. Many assumed Austin Aries would do it, but he failed. It leaves 205 Live on pause til WWE finds someone who can rival Neville to take his precious away. They really need to fix crowds at 205 Live as they are deader than zombies.
10. United Kingdom Championship (5 Months)
Despite it being the youngest title in WWE, the UK division has already delivered several classics. The two champions Tyler Bate and Pete Dunne's chemistry is on a scale so high it's exceeded everyone's expectations. WWE can't believe how awesome these young guys are, and as an English fan I am really proud of their work. The lack of exposure has helped them as the anticipation is higher for each title defense. I like how they let Dunne defend his title on shows outside WWE too. They are treating this title .. and the talent who want to make it great, very carefully because it would be an injustice to fail them and the UK.
9. Universal Championship (10 Months)
Difficult to place as it's a young World title equivalent, and all its champions have been questionable. Finn Balor won it before being forced to vacate due to injury. The longest reigning champion Kevin Owens had a decent reign, but it was predictably lost to Goldberg.
Depending on who you ask, the prestige of having a title on part-timers like Goldberg and Lesnar is different. On one hand, you may say a title needs to be defended regularly. On the other, you may say defending it too often lowers the hype of a big fight. Goldberg and Lesnar are box office fighters, they are not suited for full-time TV schedules. They were dominant in their title defenses, and it ended at Wrestlemania with Lesnar finally defeating his rival.
It will go down in history, so WWE has done some good by the Universal title. With Samoa Joe challenging Lesnar it gives fans hope that a win will bring the title back to Raw. I think all it needs is time, and when history is made it will eventually be seen as an equal to the WWE title. A lot of work to be done though .. and I'm hoping Joe vs. Lesnar is a classic no matter who wins.
8. Raw Women's Championship (1 Year, 2 Months)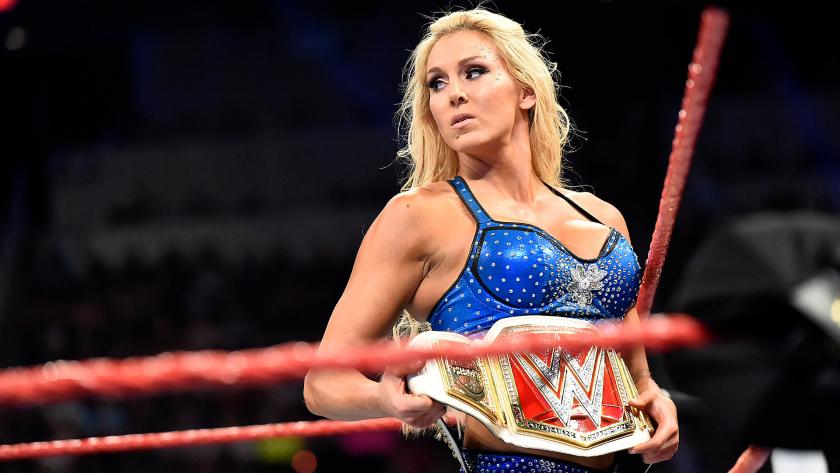 Originally called the WWE Women's Championship after Charlotte unified the Divas title. When WWE talked about their Women's Revolution, it all started with NXT girls like Bayley, Becky Lynch, Sasha Banks, and Charlotte Flair. Sasha and Charlotte had a long feud which saw the title go back and forth on Raw.
Some fans saw it as a hot potato (mentioned above), while others enjoyed it as heated competition. It was borderline I think .. the title reigns were not long, but it kept the feud going and culminated with a main event match at Hell In A Cell. It set a precedent that a women's title could main event a main roster PPV. The title held more importance than any Women's championship in the history of the company.
It feels like WWE prefers the Raw Women's Division. Charlotte doesn't have any natural rival on Smackdown, while Sasha and Alexa will likely feud on Raw for a while. Bayley's lost in the mix after a lackluster reign, and Nia Jax ain't ready. It's crazy competitive though, and it's thanks to Charlotte setting the bar while holding the Women's Championship. And we have new NXT girls who are bound to join them soon.
7. NXT Tag Team Championship (4 Years, 5 Months)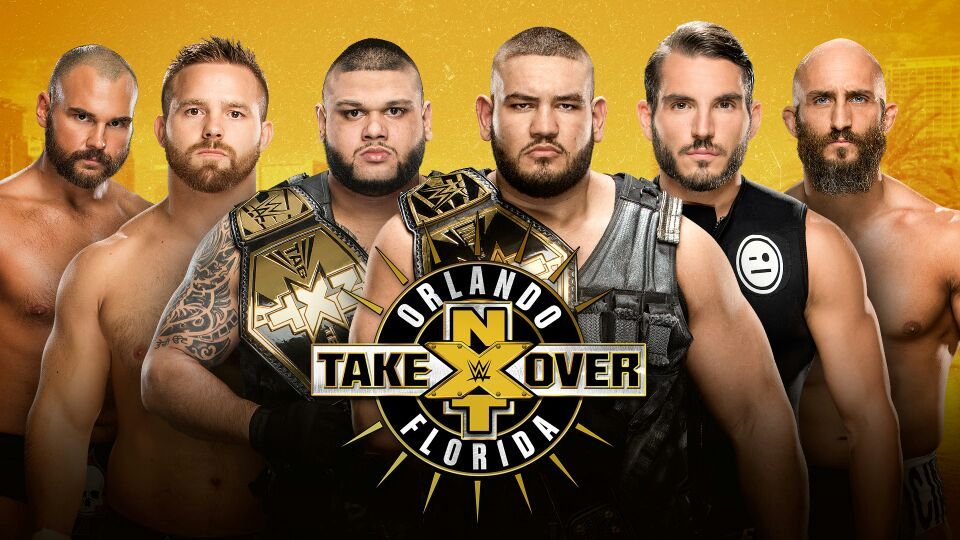 Before these three teams we had American Alpha, The Vaudevillains, The Lucha Dragons, The Wyatt Family, and still the longest reigning champions The Ascension. NXT has done a great job in featuring quality tag team wrestling. The Revival were the team who set the bar though .. they worked incredibly hard in the ring to show the world where the standard is. In other words .. you better work as good as this or you won't stand a chance of winning these belts. Revival vs. DIY at NXT Takeover: Toronto was named match of the year in 2016.
The Authors Of Pain .. while they looked dangerous in the beginning, have impressed exponentially and don't look like losing the belts for a long time. Once again, the bar has been raised and it's going to take a lot to dethrone Akam & Rezar. I think NXT have figured out how to use their tag division, and the goal is to ensure these teams either move up and have success on the main roster, or split so they can go on to challenge for the NXT title. It's a ticket to success either way.
6. Raw Tag Team Championship (14 Years, 8 Months)
I hated these titles for a long time because they replaced the original World Tag Team titles held by the likes of Demolition, Edge & Christian, The Dudley Boyz and The Hardy Boyz. The brand extension meant WWE needed titles for Smackdown, so they created the WWE Tag Team titles. Carlito & Primo unified these belts with the World Tag titles and held all the belts for a while. Eventually, WWE decided to drop the World Tag belts and brought in the horrid copper penny WWE Tag Team titles. When the brand extension returned, these belts became the Raw Tag Team titles.
The New Day has done a lot to make these titles meaningful in recent times, and WWE were adamant they would beat Demolition's record. Other teams with long reigns include Paul London & Brian Kendrick, MNM, The Colóns, Team Hell No, and The Shield. The Hardy Boyz returned and won the belts right away, which was actually their first reign with these titles. WWE always finds time for this title in one way or another, which is why I feel it holds more importance than the Smackdown or NXT Tag titles.
5. NXT Women's Championship (4 Years)
The title is a ticket to success. Every woman who's won it has gone on to have one long reign before moving up to Raw or Smackdown. Paige, Charlotte, Sasha Banks, Bayley, all held the title over half a year before leaving NXT. And then there's Asuka .. shattering records with her undefeated streak and continuing 450+ day reign.
As is tradition, she will move in to the main roster spotlight the second she loses, and by then everyone should know who she is. The quality of the wrestling, the fighting spirit, the innovation, everything about the NXT Women's division is excellent. I can't say much more .. it's certainly up there, and I can't think of any reason it shouldn't be. They always put everything on the line. The NXT women could main event any show.
4. Intercontinental Championship (37 Years, 9 Months)
A championship of two halves. While it's been around a long time and been held by many Hall Of Famers, it's had lengthy periods of mediocrity. It's had little impact for much of its life, only getting time to shine when held by legends like The Ultimate Warrior, Razor, Shawn Michaels, The Rock, and Steve Austin. Even the Miz does a decent job of selling its importance. It often feels like talent has to take it upon themselves to emphasize the IC title .. because WWE doesn't. Notice how they only ever mention Chris Jericho's nine title reigns?
The longest reigning IC champions of all time includes: Pedro Morales, Don Muraco, The Honky Tonk Man, and Tito Santana. Notice how they might mention Honky Tonk Man on occasion but not the others? It feels like WWE isn't as proud of the history of the IC title as others. Let's put it this way, even though Jericho's held the title nine times .. The Miz has held it longer than him over seven. It feels too much like a secondary title which is why it's not higher in the list. The IC title is as good as the times make it.
3. NXT Championship (4 Years, 11 Months)
Very similar story to the NXT Women's title. Look at these names .. Bo Dallas, Neville, Big E, Sami Zayn, Finn Balor, Kevin Owens, Samoa Joe, Shinsuke Nakamura, and Seth Rollins. What do they have in common? All former NXT Champions. With one exception, all have seen success on the main roster. NXT is a golden ticket to glory, it gives you the platform to make it in front of the core WWE fans. And as the title almost turns five years old, WWE proudly sells its history. The NXT title works much like the IC title did in the past. It stays true to showcasing the next generation of talent.
2. United States Championship (42 Years, 6 Months)
The most respected secondary title. Despite it originally being a NWA/WCW Championship, WWE has always reminded us that Harley Race was the first champion back in 1975. Much like the IC title it has had many ups and downs, but it shares the positives in having a rich history filled with Hall Of Famers. When the WCW US title was deactivated in 2001, WWE brought it back with a new belt design (which remains today) in 2003, when Eddie Guerrero defeated Chris Benoit in a tournament final.
The US title made John Cena's career. He gave back to it after winning it over ten years later by issuing regular open challenges; which seems to have become an encouraged tradition. Chris Benoit and MVP were the first to have lengthy reigns after it became a WWE title. It also played a part in the careers of Daniel Bryan, Cesaro, Dolph Ziggler, Dean Ambrose and Rusev. Seth Rollins took it to another level by beating Cena to become the first WWE & United States Champion. Other big names to hold it lately include Roman Reigns, Chris Jericho, and current Face Of America Kevin Owens. The title continues to be used as well as any other title and WWE seems inclined to remind us of its history.
1. WWE Championship (54 Years, 2 Months)
Was there any doubt? The holy grail of the business. Sammartino, Hogan, Backlund, Cena, The Rock, Austin, Savage, Bret Hart, Triple H, Randy Orton, Brock Lesnar, CM Punk, The Undertaker. The list of champions continues with the inclusion of super jobber Jinder Mahal.
During brand extensions WWE has taken emphasis away from the WWE title to push the other brands main championship. There was a time when the World Heavyweight Championship was considered more important, much like the Universal title is now. Regardless of this, the WWE title has history which spans over half a century, and no argument can be made to dispute it's place at the top of the mountain.
Conclusion – There's a good mix of young and old when you look at these championships. Some we can't imagine being without, and others we've yet to see their full potential. I'm not a big fan of multiple titles, I've always believed there should be one World Champion, one Women's Champion, one set of Tag Team Champions. It's not right when you can hold a title while someone from another brand says "I'm champion, so I'm better!". It's true that multiples diminish importance, but if done correctly you can make it work much like boxing. They could always be unified down the line to establish a talent as the absolute best.
I hope you don't spend time arguing over the placements of each title. Instead I hope you see how WWE balances these championships, and that they've taken steps to help the young stragglers. We can't expect the Universal title to become legendary overnight .. it takes years of moments, hundreds of title defenses, dozens of worthy champions who can say they were proud to hold it.
Some have the allure of having the sole purpose of pushing the next generation. All the while, we have a UK title taking its first baby steps. There's a lot more to come from the young titles, but at least we have our old favourites which remain forever in the hearts of many. Championship titles are as good as those who hold them, but it's up to us to make moments memorable with love, respect, and appreciation. Our reactions often decide who will hold these precious pieces of silverware .. not WWE. And with that said .. thanks for reading! I'll see you in July.
You can keep up with all your wrestling news right here on eWrestlingNews.com. Or, you can follow us over on our Twitter and Facebook pages.