As we all heard this week, WWE will be bringing back the King of the Ring tournament, and the finals of that tournament is set to take place at WWE's next PPV, Clash of Champions. The fields have been set, and the participants from both RAW and Smackdown have been announced. With all of the potential candidates in the field, let us go through each of the superstars and rank their chances to come away with the crown and join the likes of Stone Cold, Owen and Bret Hart, Kurt Angle and Edge to hold the coveted title.
16. Shelton Benjamin
So, Shelton has basically done next to nothing this year. Unless you count him being involved in a series of short, random segments that have him being asked questions by an off-stage reporter with a semi-confused look on his face as a story, Benjamin here only serves as a veteran face to put over the younger generation. While we obviously should not come to expect huge things out of a veteran like Benjmain, I would like to see him be used in a more productive capacity than he has been. Him winning this tournament would be the upset of the century.
15. Apollo Crews
Apollo Crews hardly gets screen time these days, which is a shame considering he's had productive, quality matches with the likes of Shinsuke Nakamura and KUSHIDA within the past month. He remains a quality worker, but his character remains null on the main roster. The biggest hope is that he will be able to continue to have more productive matches so we don't forget he exists. However, no one should expect him to win this tournament. The latest he will last is the 2nd round.
14. Sami Zayn
If the last couple of weeks is any indication, Sami shouldn't last long. If we're being brutally honest, based on how he's been booked this year, he should be last on this list, but I'll give him a slight benefit of the doubt. It is borderline criminal how someone of Sami's talents, and someone who emerged as one of the greatest faces in NXT history has emerged as a punching bag for others on the main roster. Where he is at right now is incredibly sad, so here's to hoping that WWE will realize the error of their ways. Of course that means we have no hope at all.
13. Chad Gable
I'm not sure where WWE is going with Chad Gable, but he's changed his look and has been on 205 Live as of late. He's not winning the KOTR tournament, but he is still a quality performer when he's allowed to be. After his boring run in a tag team with Robert Roode, he sort of fell off the map. Perhaps this will be a way to slowly ingratiate him back into the main roster. Nothing else to mention here.
12. Elias
Since WrestleMania, Elias has been nothing more than one of Shane McMahon's stooges. After a very solid 2018 campaign, Elias has just fallen flat on his face on the main roster this year. He hasn't been involved in any major feuds, he is a consistent loser, and his whole shtick has actually started to become very tiresome. He needs reinventing in the worst way. One would think that winning this tournament would be a way for him to reinvigorate his career, but if we know how WWE books things, he isn't going to be winning. I expect him to maybe squeal out a win in round 1, but lose within the next couple of rounds thereafter. Poor Elias. But hey, being 24/7 Champion counts for something, right?
11. Cesaro
Cesaro gets TV time, but on a sparing basis. The last time he was involved in anything productive, it was in a very entertaining feud with Aliester Black, that saw him have a very physical, hard-hitting match at Extreme Rules. Cesaro is someone that I've wanted to see ascend to his true potential for a while, and I thought with Sheamus' injury and the split of The Bar that followed, re-starting his singles career was just what he needed. I'm hoping for him to make a strong case for himself in this tournament and possibly make the semi-finals, but I won't hold my breath.
10. Samoa Joe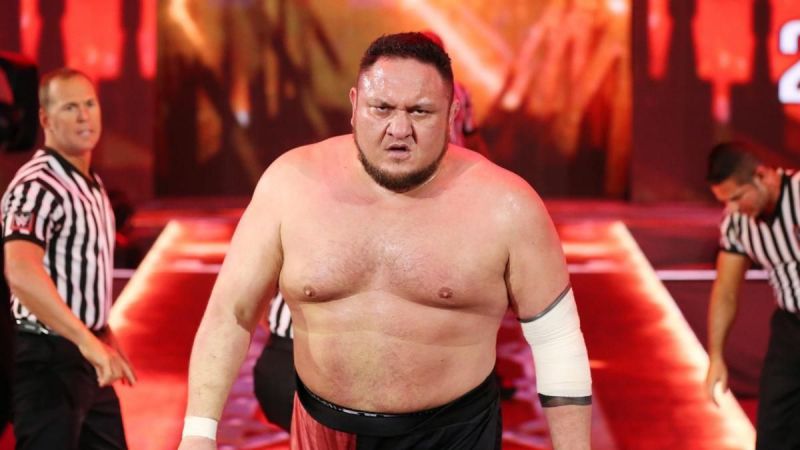 It feels kind of insulting that I have to put someone of Samoa Joe's caliber this low on the list, but he's emerging as a man who talks a big game, but eventually amounts to empty words. If last week's edition of Smackdown was any indication, he's become another one of Shane McMahon's yes-men. We were initially hearing rumors that Joe would be teaming up with Roman to take on Daniel Bryan and Rowan in lieu of the Roman Reigns attempted murder storyline, but since Joe is quite clearly still a full-fledged heel, that's probably going nowhere. He's also probably not going to to go any further than the first couple of rounds either. If anyone needs a major victory, it's Joe. But do not expect it here.
9. Baron Corbin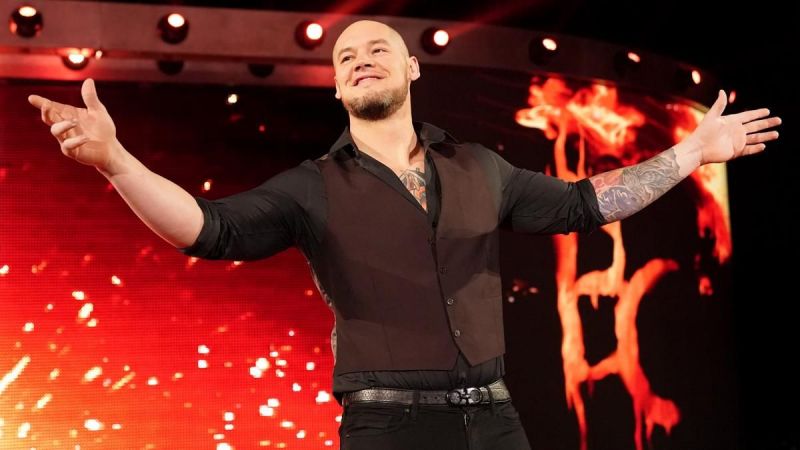 Corbin really hasn't been featured on television since he lost his feud against Seth Rollins over the Universal Championship. I think it's fairly safe to say he won't win, but since he is quite clearly a Vince McMahon favorite, I don't really expect him to go away quietly. WWE management seems enamored with him for some odd reason, so I do think he will make an impression in this tournament some how. He's definitely not winning, but Corbin's presence on television is as tenacious as a cockroach. No matter how many times you try to kill it, it keeps emerging.
8. The Miz
Ever since The Miz lost two straight fights against Shane McMahon on PPV, I started to sour on The Miz heavy. It must be said that I believe he is a far superior heel than he is a face. As a heel, he always seems to win titles, but as a face, he is just another spoke on the wheel for RAW and Smackdown. He remains a solid worker and a strong veteran presence. But as for his chances of winning this tournament go, do not be surprised if he goes out early in the first round.
7. Ali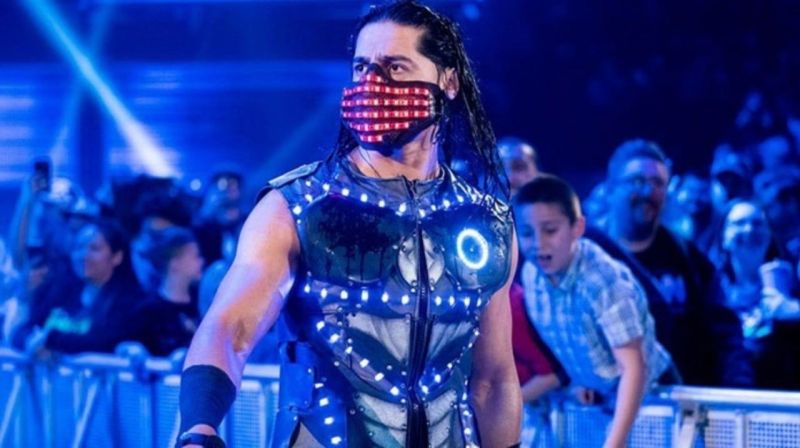 The booking behind Ali as of late has been relatively confusing. One week, he pins Shinsuke Nakamura clean, prompting us to believe that he would transition into a feud over the Intercontinental Championship. Then, he takes a clean loss to Dolph Ziggler to build him up as a threat the next week, thus halting his momentum. I have been a fan of all the vignettes as this pseudo-superhero kind of figure, and I do think he could potentially surprise people in this tournament. His performance in this tournament may be just the way to transition him back into being a regular on-screen. Perhaps this could prompt him to challenge for the WWE Championship later on.
6. Ricochet