In case you have been vacationing on the moon for the past couple of weeks, it has been made official that NXT will be on the USA network. This puts them firmly up against AEW's weekly program on Spike TV in what will most certainly be a ratings war and a new era of sports entertainment competition. This news has me feeling nostalgic, but has also led me to wonder who the top 10 call-ups in NXT history have been.
WWE will be relying on superstars such as Adam Cole, Johnny Gargano, Velveteen Dream and Matt Riddle to take on AEW's crop of well-known superstars from across all walks of life. With that said, here is who I believe have been the 10 most successful superstars who have been called up from the NXT banner.
Before I begin my list, I want to start with two honorable mentions. Those honorable mentions are Jinder Mahal and Bray Wyatt.
Jinder Mahal has been a WWE Champion and a United States Champion, and if you count the only superstars to hold those two titles on the active roster (Rollins, Reigns, Orton, Styles, Mysterio, Kingston, Miz, Bryan, Hardy), he is in rare company. However, it is safe to say that both reigns were abject failures. It was quite clear Mahal's reigns were clearly experimental, and there was nothing more to him beyond WWE expanding their global reach with his reign. You could probably count the number of times on one hand you have seen him on your television screens this year alone.
As for Bray Wyatt, he has been WWE Champion and a tag team champion. However, he had one of the most forgettable WWE title reigns ever, and WWE didn't care about him enough to give him a rematch for the title he lost to Randy Orton at WrestleMania 33. He has been the victim of poor booking and questionable storylines. Despite that, it looks like his character has gotten the shot in the arm it desperately needs. Depending on where his character goes, he can find his way on this list sooner than later.
Just to be clear, this will be counting NXT alumni starting from 2012, and not the little challenge show that they were promoting back in 2010. And now, on with the best in NXT history.
10. Finn Balor (2016)
Accolades: NXT Champion, Universal Champion, 2x Intercontinental Champion
I was actually on the fence putting him on the list, but I'll give The Demon the benefit of the doubt. When it was announced that he was the fifth pick back in the original draft in 2016, his announcement brought up a lot of excitement for the new era of the brand split. He had one of the most successful debuts in WWE history by defeating Rusev, Cesaro and Kevin Owens in a Fatal-Four way, and then defeated Roman Reigns clean (which was a huge deal) later that night.
He went on to defeat Seth Rollins at Summerslam 2016 for the Universal Championship. Unfortunately, that victory was short-lived as he had to relinquish the title the next night due to a torn labrum that he suffered in the match. His career has been one of the big
what-ifs in recent WWE history. What if he was healthy and got a proper run with the Universal Title? Would he not look so ordinary in today's WWE?
Since that time, he has won the Intercontinental Championship twice, although to be fair, both of those reigns were pretty lackluster. There is more than enough time for Balor to rebound, and maybe this short break with his new wife is what he needs.
9. Bayley (2016)
Accolades: NXT Women's Champion, RAW Women's Champion, Smackdown Women's Champion, Women's Tag Team Champion, Money In The Bank
This kind of fact is not really well promoted for Bayley, but as of this moment, she is actually the only women's grand slam champion in the company, holding the women's championship across RAW, Smackdown and NXT while holding the tag team titles.
That's quite the feat, which also makes it pretty weird that I have her ranked this low. Perhaps the biggest reason is because the babyface aura that made her white hot in NXT has all but fizzled out on the main roster. Whenever she would win a title, it would feel special, primarily because she has beaten Charlotte for both the RAW and Smackdown Women's Championship.
She also was the first ever holder of the women's tag team championship along with her partner-in-crime, Sasha Banks. Bayley is certainly not lacking in accolades, but her reigns have not felt special, either. Perhaps her not being called up with the other three Horsewomen was a foreboding tale.
Winning the Money In The Bank briefcase this year was also another accolade that she accomplished, although we didn't get to relish in it long enough due to her cashing in on the same night.
At her peak, Bayley is a dynamic performer that can invoke strong emotions out of the fans with a great story. I just don't think she has been given a suitable platform to showcase that skill adequately.
8. Sasha Banks (2015)
Accolades: NXT Women's Champion, 4x RAW Women's Champion, Tag Team Champion
Sasha Banks grew her reputation as "The Boss" in NXT with a constant chip on her shoulder. Sasha has typically been identified through her willingness to take risks (dangerous or otherwise) in the ring, and her intense passion.
Her accolades are plenty. She has won the NXT Women's Championship, and fostered one of the greatest rivalries in not only NXT history, but in the history of women's wrestling, with Bayley in 2015.
Upon transitioning to the main roster, her popularity was instant. Whenever she was on Team B.A.D, the crowd would always chant for Sasha. Banks eventually won the title from Charlotte for the first time on RAW in 2016 in one of the best women's matches on free television.
She would go onto win the title three more times, but there is one problem that lingers with Sasha. Banks isn't a champion that lasts long. Whenever she has won the women's championship, she loses it on her first title defense. The last time she held the women's championship, she lost it to the woman she won it from, Alexa Bliss, the next week.
She has also had heat come her way in recent years for being indirectly responsible for Paige's retirement, being "botchy" in the ring and complaining about certain things going her way.
Regardless of such, there is no denying Sasha's talent, and in lieu of her heel turn, it looks like more change is on the way.
7. Dean Ambrose (2012)
Accolades: WWE Champion, United States Champion, 3x Intercontinental Champion, 2x RAW Tag Team Champion, Mr. Money In The Bank
Ambrose's WWE career has ceased for the time being. With that said, he has left a great WWE career behind him, for better or worse.
Ambrose is one a few people to have achieved the WWE grand slam, by winning all of the major men's titles, and was the first member of The Shield to accomplish the legendary feat. As a member of The Shield, he won the United States Championship and became the longest reigning champion under the WWE banner, holding it for 351 days.
He also won the Intercontinental Championship three times, and had solid matches against the likes of The Miz and Kevin Owens over the secondary title. The third go around was just an extra prop in a lukewarm feud against Seth Rollins late last year, and wasn't nearly as impactful.
It was also fitting that his two reigns as a tag team champion came with his Shield partner-in-crime, Seth Rollins.
The crowning moment of his career came at Money In The Bank 2016, when he would win the briefcase, and cash in on Seth Rollins to reach the mountaintop and win the WWE Championship that he had been pursuing for a while. Ambrose would eventually become the face of the Smackdown brand through the original brand split before AJ Styles happened.
Some feel that Ambrose's accolades were empty because of how other superstars would get more shine than him while he was champion. I remember him as a solid worker that left because he was dissatisfied that his talents were not being used correctly. He won't be the first superstar to feel that way, and he certainly won't be.
6. Becky Lynch (2015)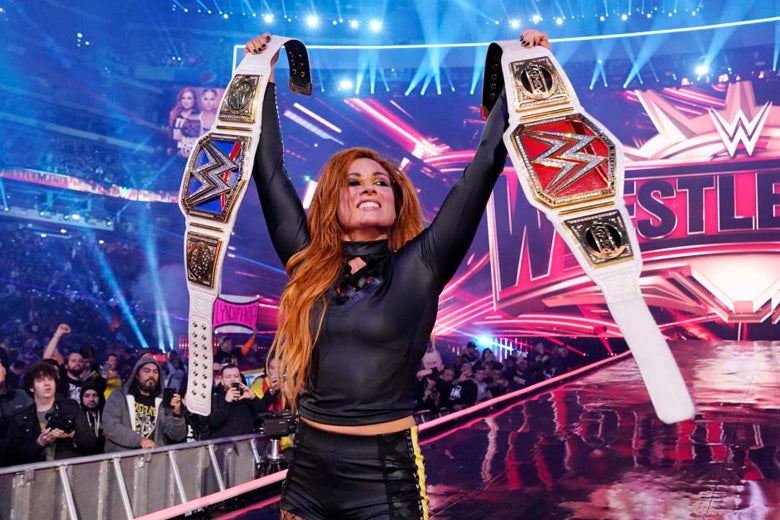 Accolades: RAW Women's Champion, 3x Smackdown Women's Champion, 2019 Royal Rumble Winner
If Becky's stint of her career lasted over than about a year, she would be much higher. Becky Lynch was pretty much the odd woman out from the Horsewomen of NXT when they were all called up in 2015.
She would frequently lost frequently and was nowhere near the title picture. Then came a fateful day in Summerslam 2018, when the bane of her existence and perhaps greatest rival, Charlotte Flair, inserted herself into a Smackdown Women's Championship match and defeated her to win the championship. Frustrated that she didn't get Carmella to herself, Becky clocked her in the face and started her heel turn.
Let's face it, though. She was never a heel. She was just a badass face. The culmination of her momentum came right before Survivor Series, when the Smackdown women's locker room invaded RAW. The lasting images of that night included Becky holding Ronda in her armbreaker submisison hold on Ronda Rousey, beating her with a chair, and taking a real punch from Nia Jax that left her a bloody mess, but continuing to fight despite the battle scars. It was all badass.
Then, she went on to win the Royal Rumble match the following year after outlasting Flair and others and after having faced Asuka earlier that evening. This would propel her to the first ever women's main event at WrestleMania, featuring herself, Charlotte and Ronda. She, would of course, walk out victorious and with both titles in hand.
While being the double champ did not last long for her, it seems she has finally became the woman that we knew she could be. While I personally believe she has lost some of her nerve that she used to have, The Man is still one of the top dogs of the women's division.
5. Alexa Bliss (2016)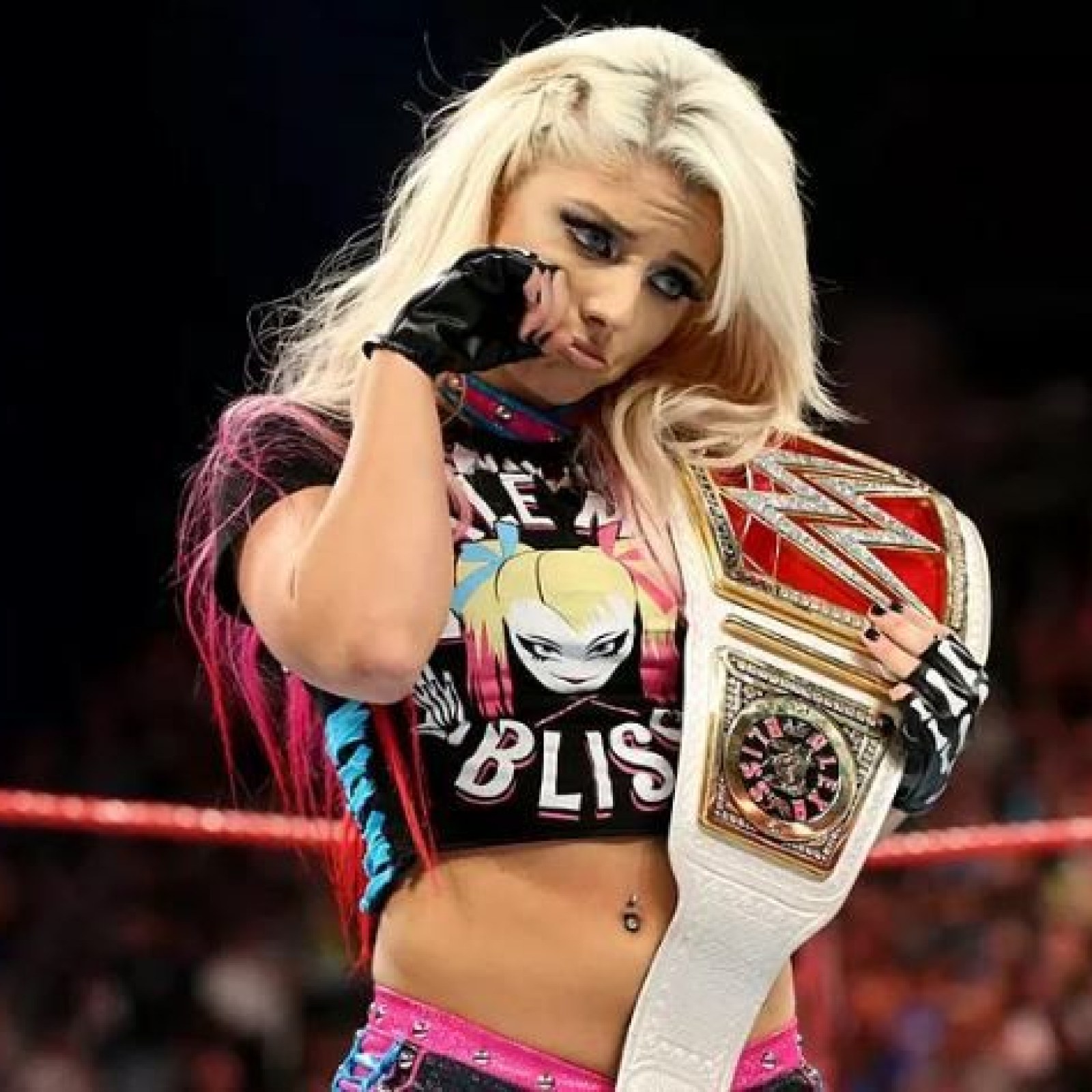 Accolades: 3x RAW Women's Champion, 2x Smackdown Women's Champion, Tag Team Champion, Ms. Money In The Bank
Some may not agree with Alexa being this high, and while she certainly this high because of her in-ring skill (not to say she's bad), but her accolades are indeed impressive. The fact that she was the 47th pick in the original draft amplifies these accolades even more.
Alexa Bliss is the only woman besides Bayley to hold both women's championships from both major brands as well as the tag titles. She has done a relatively splendid job in occupying herself in productive programs for her character.
Alexa has grown tremendously since being the eye candy for Blake and Murphy. You wouldn't convince me she'd have this resume 5 years ago.
With all of her accolades, she is still only 28 years old and in the prime of her career. The more she is in the ring with high quality athletes, I believe her talents can be amplified further.
4. Kevin Owens (2015)
Accolades: NXT Champion, 2x Intercontinental Champion, 3x United States Champion, Universal Champion
Kevin Owens' debut was the definition of making an impact. John Cena was in the midst of holding open challenges for his United States Championship. Then, out comes Kevin Owens, NXT Championship in hand, telling him that he is superior. Next thing we know, Cena is down on his back after a pop up powerbomb.
We all expected him to be buried when he faced John at Elimination Chamber 2015. However, he won. AND HE WON CLEANLY. Of course, he would go on to lose the feud. However, he did win the confidence of many skeptics.
Owens was known from NXT primarily for his aggressive style and for his intense, personal feud with Sami Zayn that transitioned to the main roster. As time went on, Owens would himself fighting more opportunities to become champion.
It is safe to say that over the years, Owens has stacked up quite the resume. Owens is one of three men to win the Universal Championship, Intercontinental Championship and United States Championship. The other two are Seth Rollins and Roman Reigns.
Owens' booking and career arc can be debated, but the accolades cannot.
3. Charlotte Flair (2015)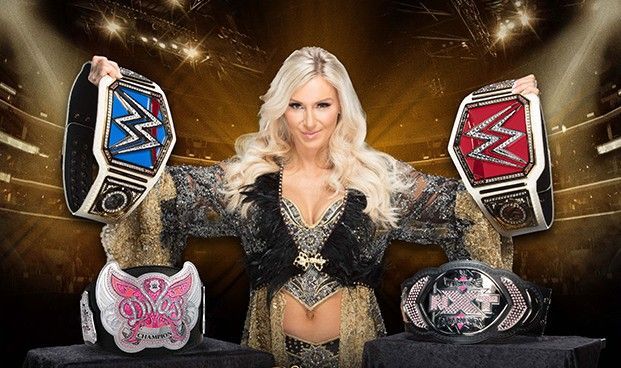 Accolades: NXT Women's Champion, Divas Champion, 5x RAW Women's Champion, 4x Smackdown Women's Champion
That is certainly a lot of championships, don't you agree? You know the old saying. Like father, like daughter. Charlotte has followed in the footsteps of her dad in terms of racking up the gold. However, everything that she says in the ring (her mic skills do need work), her in-ring caliber speaks for itself.
Charlotte has often found herself privileged to be one of the patriarchs of the women's revolution. It all started at WrestleMania 32, when the women's championship was brought back. She defeated Sasha Banks and Becky Lynch in a triple threat match for the title. That was the match everyone was left talking about.
In that same year, Charlotte competed and won the first ever women's Hell In A Cell match and the first women's Iron Man match (if we are not including NXT). She also competed in the first ever women's WrestleMania main event. She was also the first woman to defeat Asuka in her WWE career.
We could go on and on about how great of a career Charlotte has had so far, and next month at Clash of Champions, she'll have an opportunity to become a 10 time champion within three years if she defeats Bayley.
It can be easy to take Charlotte for granted because of the opportunities given to her. Just know that her in-ring work gives her the benefit of the doubt.
2. Roman Reigns (2012)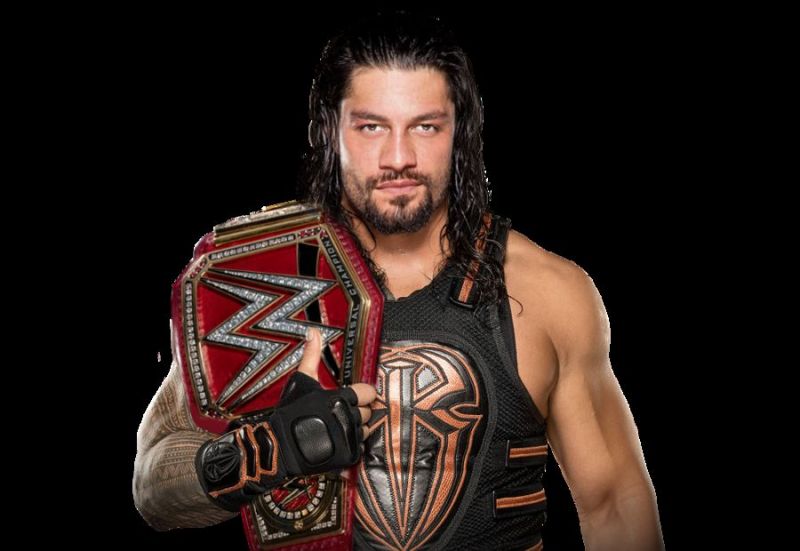 Accolades: 3x WWE Champion, Universal Champion, Intercontinental Champion, United States Champion, WWE Tag Team Champion, 2014 Superstar of the Year Slammy, 2015 Royal Rumble Winner
When Roman Reigns debuted with the Shield, it was clear he was destined for greatness. Roman was the one constantly being protected. He was the one that would take down the opposing team's biggest threat. Reigns got the chance to showcase his strength and tenacity. He was WWE's next "golden boy".
The scrutiny for Roman began not too long after his singles push started. The 2015 Royal Rumble was a night that lived in infamy because the crowd blatantly rejected Roman. Everyone knew deep down that there was no one else who had a chance of winning. That did not stop the dissatisfaction.
Roman was not being jeered because of who he was. They were booing against the WWE machine of forcing a push on us. There was also critiques of whether or not Roman was ready for the push. I personally do not think that was, but hindsight will tell us who was right.
Despite that, Roman would press on and would go on to have a storied career. He would . main event four straight WrestleManias. While doing so, he would win three WWE Championships. He also collected all of the mid-card titles along the way. Eventually, exercised his demons to defeat Brock Lesnar for the Universal Championship.
When Roman announced to this world his leukemia returned, we were all floored. It reminded us that while Roman is a polarizing figure, he is also human who goes through things. That reminder led him back to the ring in good health and doing what he did before.
As long as his health permits him to be in sports entertainment, he will remain one of the most decorated superstars ever.
1. Seth Rollins (2012)
Accolades: NXT Champion, 4x RAW Tag Team Champion, 2x Intercontinental Champion, United States Champion, 2x WWE Champion, 2x Universal Champion, 2015 Superstar of the Year Slammy, 2019 Royal Rumble Winner, Mr. Money In The Bank, 2x #1 PWI 500 Superstar of the Year
Just listing those accomplishments by Rollins makes me gasp in wonder. He certainly has come a long way from his days in The Shield, that's for sure.
It all started when he became the very first champion in NXT history. It ushered the dawning of a new era, and the beginning of Dusty Rhodes' vision.
Let's put this into perspective. Rollins has been a double champion, not once, not twice, but three times. He won the Tag Team Championship with Braun Strowman while he was Universal Champion just the other week. Last year, he was a Tag Team Champion and Intercontinental Champion at the same time. Four years ago, Rollins was WWE Champion and United States Champion simultaneously. Do you see? He has been a double champion with every major men's title.
The only men besides Rollins to have been a Grand Slam Champion, win a Royal Rumble and become Mr. Money In The Bank are Edge and Randy Orton. He was the first superstar to cash in Money In The Bank at WrestleMania. Rollins competed in the ring for the longest time in the history of RAW. He did that while defeating Roman Reigns and John Cena consecutively.
Did you also know that Seth is the only one to defeat Brock Lesnar twice on PPV in the same year? Rollins has been #1 on Pro Wrestling Illustrated's annual top 500 wrestlers list twice. The only other superstars to do that have been Bret Hart, Stone Cold, Triple H and John Cena.
Many people believe Rollins is not worthy to be a main eventer. Some say he lacks that special aura that all other special main eventers do. Seth isn't as charismatic as other major stars, but his worth ethic can't be questioned.
For me, he performs best when he is in a workhorse role like he was as Intercontinental Champion last year. Rollins has proven that he can perform at a high level in any situation given to him.
Seth is a hard worker, an accomplished pro wrestler, and the best alumni in NXT history.