The end of the decade is days away. With that in mind, I would like to take time to reflect on the best of what WWE has had to offer the past 10 years. Here are my top 10 WWE superstars from 2010 to 2020, starting with some honorable mentions.
Honorable Mentions:
Kofi Kingston: Kofi will probably be known as one of the most overlooked superstars ever, but he put himself together quite a decade, albeit his peak came towards the very end. He spent most of this decade either in the mid-card or being 1/3rd of the greatest tag teams ever. However, towards the end, his hard work was recognized as he became WWE Champion. A great 10 years for Kofi to say the least.
Sheamus: Sheamus embodies what it means to be a workhorse. This decade, he has been WWE Champion, World Heavyweight Champion, United States Champion, Tag Team Champion, Mr. Money In The Bank and a Royal Rumble Winner. For the sake of perspective, the only other superstar to achieve all those accolades is Edge. He also only needs the Intercontinental Championship to become a Grand Slam Champion.
Dean Ambrose: Leaving Ambrose off of this list was an incredibly difficult decision. On the surface, he's a widely accomplished superstar. He's a Grand Slam Champion, after all. However, most of his triumphs seemed inconsequential or hollow. Despite that, there's no denying that he emerged as one of WWE's top faces towards the turn of the decade, and before his departure, he established himself as a centerpiece of The Shield.
Alberto Del Rio: Del Rio has been absent from WWE since late 2016, but he built himself up quite the resume before leaving. He was a 2 time WWE Champion, a 2 Time World Heavyweight Champion, a 2 time United States Champion, Mr. Money In The Bank and the 2011 Royal Rumble winner.
And now, here is my list.
(As a preface, the accolades listed are what each superstar accomplished this decade).
10. The Miz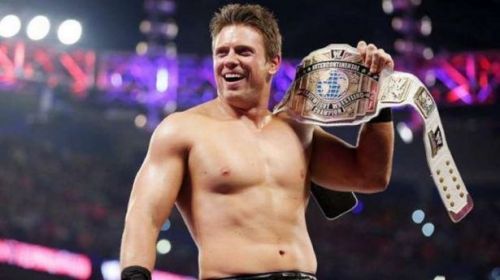 Accolades: WWE Champion, 8x Intercontinental Champion, United States Champion, 4x Tag Team Champion, Mr. Money In The Bank
If there was one proper photo to describe The Miz this past decade, it is him holding the Intercontinental Championship. Miz made it a point of emphasis to make the Intercontinental Championship mean something, and after the halfway point, he accomplished just that.
Before he got to that point, though, he got the biggest push of his life. He won the Money In The Bank contract in 2010, cashed in on Randy Orton, and became the WWE Champion. That was parlayed into a WrestleMania main event against John Cena, which he won. Many calls that run by Miz a failure, but considering where he was before, he made a name for himself.
Whenever he wasn't cutting scathing promos on his opponents with elements of realism, he was making the best out of any situation he was put in. Whether this was tag teaming with a stunt double in Damien Mizdow or teaming with Shane McMahon (actually, we may want to forget that), Miz became very accomplished and proved to be a valuable asset to WWE in more ways than one.
9. Charlotte Flair
Accolades: NXT Women's Champion, Divas Champion, 4x RAW Women's Champion, 5x SmackDown Women's Champion
I would be remiss if I didn't have a woman on here. There were many figures that I could recognize when women's wrestling started to not become a joke. However, it is only right that we put the most accomplished female in the "revolution" on this list.
While I hated the fact that WWE eventually started to use the revolution as a marketing scheme, it didn't change the fact women's wrestling changed a great deal by around 2016. One of the patriarchs behind that movement was Charlotte Flair. She has already managed to become a 10 time Women's Champion.
She was also involved in some historic matches, such as being in the first ever women's MITB ladder match and Hell In a Cell match. She was also involved in the first ever women's WrestleMania main event.
Flair is a tremendous competitor, as she has had memorable matches with the other three members of the Four Horsewomen. Some people say she only gets opportunities because she's Flair's daughter.
Whatever the reason, Charlotte is deserving of what she's accomplished and much of the change in women's wrestling is because of her. Starting from her days competing in hard-fought matches on the NXT brand, she along with others are responsible for women's wrestling changing for the better.
8. AJ Styles
Accolades: 2x WWE Champion, 3x United States Champion
AJ would easily be higher on this list if he didn't debut in 2016. Regardless of such, AJ Styles has proven to be one of WWE's best signings ever. From the moment he debuted in a WWE ring, he absolutely took command and established his dominance.
It all started from when he was first drafted to SmackDown in the original draft back in 2016. That eventually became the house that he built. He scored a signature victory over John Cena at Summerslam that year that signaled a changing of the guard. The next month, he won the WWE Championship over Dean Ambrose.
From that point on, he would continue to ascend to the top of WWE. Whether it was winning the United States Championship or having one of the longest individual WWE Championship runs in recent memory, Styles simply has it all. I guess you can say he's been phenomenal.
7. Brock Lesnar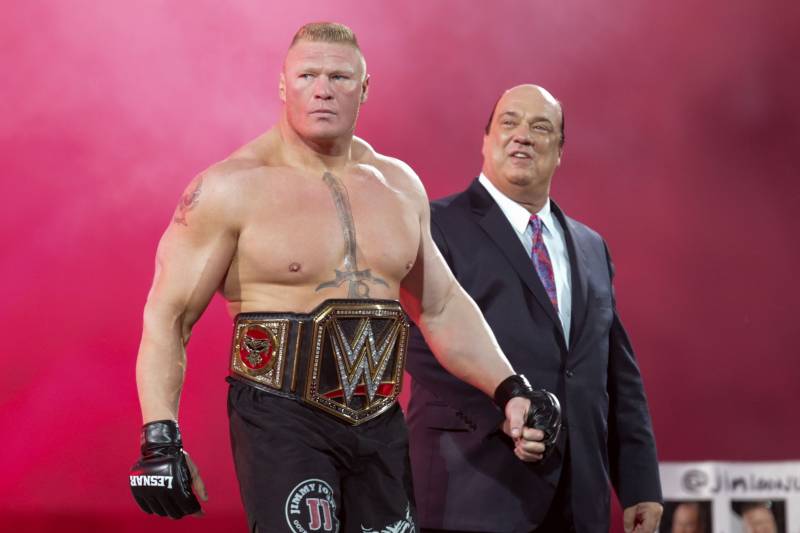 Accolades: 2x WWE Champion, 3x Universal Champion, Mr. Money In The Bank
Lesnar is a polarizing figure to be sure, but he absolutely deserves to be on this list. Now, it is no secret that he is afforded special privileges that others do not get. Hell, he's the WWE Champion right now and we haven't seen him since Survivor Series.
However, if there is one thing that Lesnar brings to the table more than anyone else, it's a big-fight feel. He's had that unique quality ever since he returned in 2012. Think about his first match back against John Cena at Extreme Rules 2012. Or the match he had against CM Punk at Summerslam 2013. There's also the WrestleMania match against Roman Reigns at WrestleMania 31.
Whether you love Brock for his unique set of abilities or hate the fact that he doesn't adhere to a normal WWE superstar's schedule, what can't be disputed is that fighting him always seems like a big deal. That's why whenever a superstar triumphs or comes close to beating Brock Lesnar, the crowd explodes. You don't get that sensation if you defeat someone like Randy Orton or Roman Reigns.
Say what you want about the Beast Incarnate, but there is no doubt that when he's motivated, there are fewer better in the industry. Period.
6. CM Punk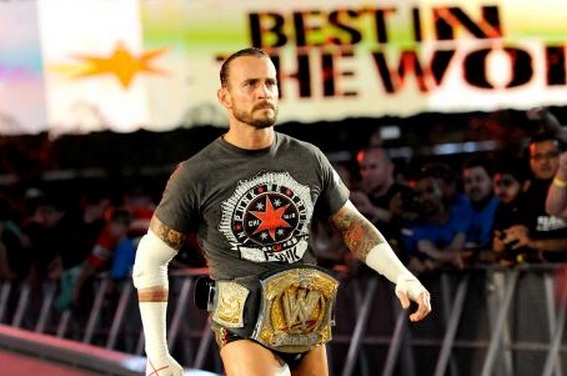 Accolades: 3x WWE Champion
CM Punk quit in 2014 and his peak came earlier in this decade. With that said, there is no doubt that at the peak of his powers, he was on top of the world. We all know where we were the night of his infamous pipebomb promo from June of 2011. For the first time in a long time, we couldn't tell whether or not what we were listening to was real or scripted.
That in turn was parlayed into one of the greatest moments in WWE history. At Money In The Bank 2011, CM Punk defeated John Cena in the main event of one of the greatest PPV's ever produced. He won his first WWE Championship in his stomping grounds of Chicago. After that, he blew Vince McMahon a kiss and left through the crowd in an iconic scene.
He would once again win the WWE Championship at Summerslam, and then again at Survivor Series, which would be the start of his 434 day title reign, the longest individual title reign in the modern era.
Now, it is worth noting that in hindsight, the Summer of Punk was an abject failure. What was supposed to be Punk's coronation as top dog in the industry somehow turned into a feud back from 2003, being Triple H vs. Kevin Nash. John Cena was still the prohibitive face of the company, and even though Punk was champion, he had trouble main eventing unless Cena was involved.
In spite of all of that, the brief run at the top by Punk was fun while it lasted.
5. Randy Orton
Accolades: 5x WWE Champion, 2x World Heavyweight Champion, United States Champion, Mr. Money In The Bank, 2017 Royal Rumble Winner
It's no secret that Randy Orton is one of the most talented superstars ever..when he's motivated anyway. With Orton, it's all a matter of whether or not he's feeling it. When he is, you won't find a lot of people that are better in the ring. If he's not down to give a good effort, he can be one of the most lethargic and boring superstars ever.
In spite of that, look at those accolades. When Orton told Kofi that he got all of his achievements just because he's that good, he wasn't kidding. Orton has been known for a lot of twist and turns, especially in his character. In this decade especially, he's alternated from being a face to a heel seemingly on a dime.
Regardless of what side he's on, he has still proven himself to be an accomplished and distinguished superstar. He's without a shadow of a doubt a first ballot Hall of Famer when he retires. The crazy thing is that Orton is still 39 and he just recently signed a new contract with WWE. That means we're due for more RKO's (not exactly out of nowhere).
4. John Cena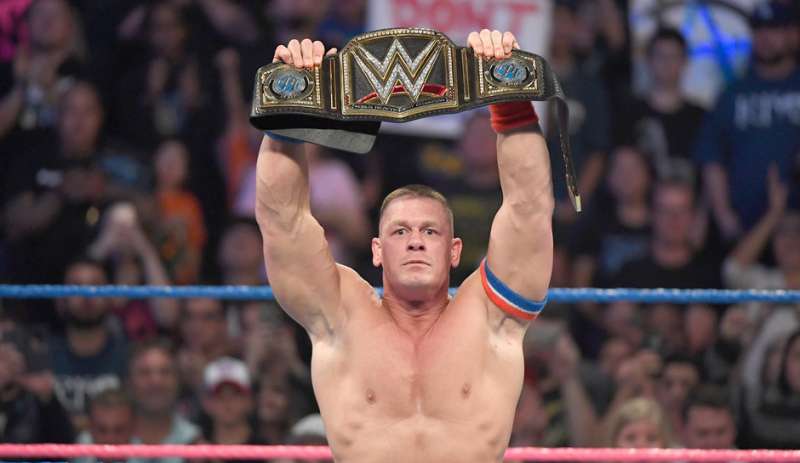 Accolades: 7x WWE Champion, World Heavyweight Champion, 2x United States Champion, WWE Tag Team Champion, 2013 Royal Rumble Winner, Mr. Money In The Bank
John Cena hasn't been a full-time WWE superstar since 2015, but he was still able to put up a resume that superstars would dream to have in this decade alone. While many are against the "Super Cena" persona that he took on during his prime (and rightfully so), this decade was also about him putting over other superstars. These include, but are not limited to, CM Punk, Daniel Bryan, Kevin Owens, AJ Styles, Roman Reigns, Seth Rollins and more.
The bottom line is that John Cena is one of the greatest of all time. In this decade, he has also produced some of the greatest WWE Championship matches ever. These include his bouts with CM Punk at Money In The Bank 2011, Daniel Bryan at Summerslam 2013 and AJ Styles at Royal Rumble 2017.
Whether you love or hate him, he's earned his respect. Cena isn't on our television screens every week. So no matter how you felt about him in his heyday, don't forget to appreciate what he brought to the business. We often don't appreciate what we have until it's gone.
3. Roman Reigns
Accolades: 3x WWE Champion, Universal Champion, Intercontinental Champion, United States Champion, WWE Tag Team Champion, 2015 Royal Rumble Winner
If there has been any polarizing figure that defined the 2010s, it was Roman Reigns. He started out as the clear future and muscle of The Shield. Even when he was fighting with Seth Rollins and Dean Ambrose, everyone knew he had multiple WrestleMania main events in the rear view mirror. It was never a matter of if, but when.
However, he started to receive a lot of hate at around 2015. Why? Well, if you look at the 2015 Royal Rumble, you will see that the crowd booed loudly at his victory. It was ironic considering that this was the same crowd that was cheering for him to beat Batista in the Rumble the year before.
It wasn't entirely his fault, but more so that WWE forced him down our throats. We essentially didn't have a choice as to whether or not we should accept him as our new hero. Either we loved him or hated him. However, there would be no denying him.
In spite of WWE not doing him any favors and putting him in positions where the crowd would want to boo him, Roman made the most out of each situation. He was a part of one of the most successful factions in WWE history, The Shield. He is also a Royal Rumble winner, a Grand Slam Champion and in the prime of his life.
It is also amazing that he is still fighting in spite of the bombshell announcement he made last year that he has been battling leukemia all this time.
2. Seth Rollins
Accolades: NXT Champion, 2x WWE Champion, 2x Universal Champion, 2x Intercontinental Champion, United States Champion, 5x Tag Team Champion, Mr. Money In The Bank, 2019 Royal Rumble Winner
Out of all of the superstars of the 2010s, Rollins is arguably the most accomplished. He's pretty much done everything a WWE superstar could ask for. He starts out the decade by becoming the first ever NXT Champion in the history of the brand. After that, The Shield forms as a result and they run roughshod over the entire roster.
Then, once he branches off of his own, he wins the Money In The Bank contract. He parlays that victory into the first ever cash-in at WrestleMania, where he wins his first WWE Championship. Later that year, he becomes the first superstar to win the WWE Championship and United States Championship simultaneously.
Unfortunately, he suffered an injury setback in late 2015, but when he came back, he wins the WWE Championship in his first match back. The following year, he'd focus more on mending his relationship with Dean Ambrose, resulting in a few tag team title wins together. He'd finally become a grand slam champion by winning the only title that eluded him, the Intercontinental Championship.
Since then, he has won a Royal Rumble and defeated Brock Lesnar twice to win the Universal Championship twice.
1. Daniel Bryan
Accolades: 4x WWE Champion, World Heavyweight Champion, Intercontinental Champion, United States Champion, 2x Tag Team Champion, Mr. Money In The Bank
This was the decade of the beard. Someone who started as a scruffy, small underdog from Ring of Honor and the independent circuit turned into one of the greatest and heartwarming success stories in WWE history.
You wouldn't know it by watching him back in 2010, but he has piled up a Hall of Fame career. One of his lifelong rivals, The Miz, was the first major adversary that he had to triumph in order to get to the next level. While it was only for the United States Championship, it proved to be bigger in the grand scheme of things. This was setting him up on the path to greatness.
He eventually won the Money In The Bank contract in 2011, and was able to defeat The Big Show to become World Heavyweight Champion, which was fitting to account for the large obstacles he had thrown at him.
Bryan's momentum propelled him into WrestleMania, where he infamously lost to Sheamus in 18 seconds. However, that loss actually gave his career a jumpstart. That was the genesis of the "YES" movement, that is now synonymous with Daniel Bryan. Going through a popular tag team with Kane in Team Hell No, he eventually levied all of his momentum with the WWE Championship.
It was there where his story would actually begin, because he lost the title as quickly as he won it. Questions about his appearance and readiness for main-event status were put into question not in just story line, but real life. The pay-off for all of his struggles came when he defeated Triple H, Randy Orton and Batista on the same night to become WWE World Heavyweight Champion.
Of course, we also remember the tragedy he faced this decade which came when he announced his retirement. It was a solemn moment for all of us. To think that one of the greatest performers in WWE history would no longer be in front of our television screens. Rumors would circulate the Internet that he was cleared by other doctors, but we were all positive that he'd never compete in a WWE ring again so they wouldn't be liable for what might happen.
Then, in early 2018, we get the announcement that he was cleared, and it felt like a dream. Him getting physical in a WWE ring was something no one thought possible, yet here we are nearly two years after the fact. He's still fighting, and he even got the same haircut he started the decade with now. Rather fitting, don't you think?
That's my list. What's yours?