Earlier, Ryan Clark wrote a piece on Titus O'Neil's ongoing charity work, which was then sent to him via Twitter. Titus reponded and thanked the site for support:
The original article can be found here.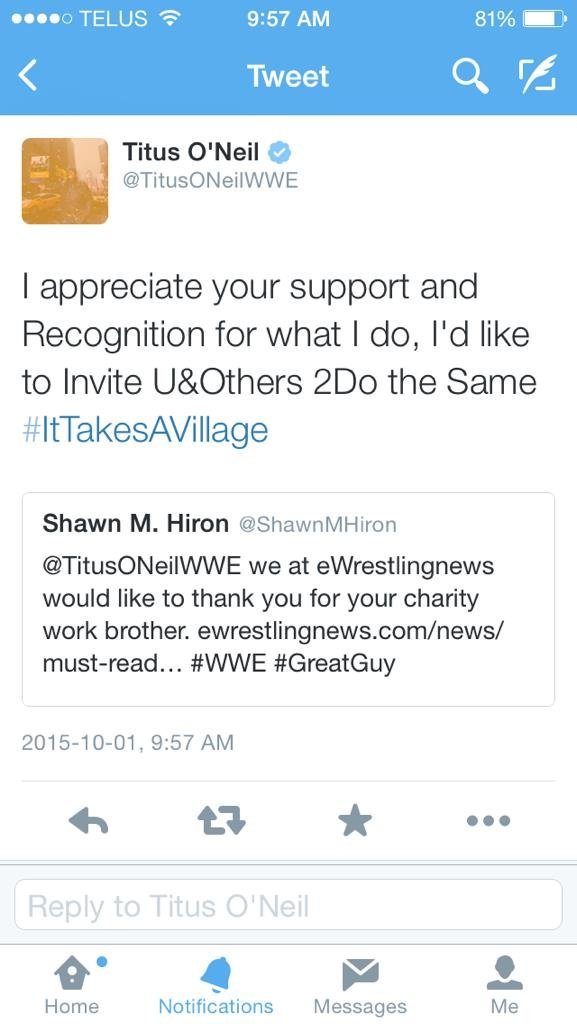 You can keep up with all your wrestling news right here on eWrestlingNews.com. Or, you can follow us over on our Twitter and Facebook pages.