Welcome! This is a remake of one of my list articles on the old site. I'm happy to get it finished today and hope you enjoy it. The introduction below!
10. Vince McMahon
"I don't give a damn what the fans think cause, quite frankly, I know what the fans want better than they do."
How does one measure popularity? Ratings? Merchandise? Staying power? Movies & Talk Shows? To have your name known to non-wrestling fans? There's many factors we need to consider. The names listed are not who I'd consider "the greatest", or "my fave 10". Names which did not make the cut include: Sting, Roddy Piper, Bret Hart, Shawn Michaels, Dusty Rhodes, Ricky Steamboat, Bruno Sammartino, Brock Lesnar, Goldberg, and the Legion Of Doom. I didn't want to make a top 20 as it would've been too much to read.
You may ask why I chose Vince McMahon as #10? Have I gone mad? Not exactly, it wasn't an easy choice. I had Bret Hart at first .. switched to Roddy Piper .. again to Lesnar .. L.O.D made a good case .. I couldn't make up my mind so I went with the boss. He's never been a full-time wrestler, but he did work several high-profile matches and won championships. I think he qualifies, however, if in your mind he doesn't .. replace him with any of the guys listed above.
Much like Steve Jobs with Apple, or Mark Zuckerburg with Facebook, Vince McMahon is the figurehead of WWE. When you think of wrestling, it's hard to imagine anyone else leading the way. Would we have sports-entertainment without him? Would wrestling be popular to television audiences? He changed the game in so many ways, all the while ruthlessly putting his competition out of business to fuel his empire. (How evil of him!)
What made Mr. McMahon a household name was his work with Stone Cold Steve Austin in the Attitude Era. The casual television audience bought right in to the Austin vs. McMahon rivalry, and it's still regarded as one of the greatest feuds of all time. His transformation from typical play-by-play commentator to the notoriously corrupt boss was nothing short of miraculous. The chemistry between Austin and McMahon cannot be duplicated, no matter how many times WWE tries. He's the boss you love to hate, and when he steps down he'll leave the most irreplaceable shoes to fill.
9. The Ultimate Warrior
"Every man's heart one day beats its final beat …"
For years, the man behind The Ultimate Warrior was criticized by his peers. They felt like he took his character too seriously, and was not someone they could do business with. They felt like he didn't care about improving in the ring. They didn't get his philosophy on life, and the fact he lived each day as a warrior. Instead of relying on handouts from WWE, Warrior lived his life as a motivational speaker. He preached about other "legends" on his video channel, informing the fans how these men were not heroes and would struggle to make a living in other lines of work.
Warrior rivaled the popularity of Hulkamania when no one else could. He was the only man to go over on Hogan in a champion vs. champion match, and his promos inspired little warriors to reach for the stars. I think he was ahead of his time, a character which was better understood after WWE and Warrior mended bridges before his passing. Only then were they able to remind the fans how much of an impact The Ultimate Warrior had on the world.
He wasn't much of a wrestler, but he didn't need to be to tear the roof off the place … he did that by running to the ring! With other legends such as Hulk Hogan, Roddy Piper, and Randy Savage, The Ultimate Warrior was one of the biggest names of the 80's, and you'd heard of him whether you watched wrestling or not.
8. John Cena
"A true champion is not judged by how much he or she is admired, but by how well they can stand at the face of adversity."
The man you love to react too, John Cena is the first superstar to be so collectively admired and loathed it led to global success. What it boils down too is what you expect of a babyface talent, and it seems Cena fits the role with enough people to sell. It comes down to numbers, and we know Vince is a ruthless, profit-making machine who'll only do what lines his coffers; and Cena's been an over-flowing cash cow for 12+ years. Vince still relies on him to sell Wrestlemania. Cena's worked his movies, talk shows, charity events, almost anything and everything offered to him. Not only that, but he inadvertently gets exposure to a more casual Total Divas/Bellas audience through his girlfriend Nikki Bella.
He might be known as the "polarizing" sixteen-time WWE World Champion, but he's also the champion of Make-A-Wish having granted more wishes than any other celebrity. And while he appears at all these different projects and events, he shows loyalty to the WWE fans. Either way, unless you've had your head stuck in a tree for the last ten years .. you've heard of John Cena. Whether it was through a child claiming he's their hero, or through your brother/friend/co-worker complaining that Cena won AGAIN (!) last night … you know what he's about. That's enough to get him here, but he's got work to do if he wants to leapfrog the next guy.
7. Randy Savage
"I used to hate old-timers who didn't praise the younger wrestlers, but you've got to pass the torch sometime. If you're old, that torch gets too heavy for you and you can't carry it, so it won't do you any good."
Ohhhh yeah! Do I need to explain? It's "Macho Man" Randy Savage. He's the cream of the crop, he's everything you're not. When he passed away in 2011 (it's been that long folks) the outpouring of tributes was so sad to see. He was so fondly remembered despite being out of the business for years. Everything about him was star power: the way he dressed, the way he moved, the way he talked, the company he kept. A larger-than-life character you could never tire of whether he was in a good mood, or a mood fit for a Macho King. He elevated opponents to a level they didn't think possible through intricate choreography. Essentially, Savage played a huge part in laying the basic foundations for wrestling matches we take for granted in WWE today.
Forever being in Hogan's shadow fueled him to do better. And while he wasn't able to topple over Hulkamania with Macho Madness, he forged a generation of fans who will pass their memories on to the next. He was the total package, a benchmark for what a WWE superstar can look and sound like. Infinitely unique, yet totally imitable, his passion shone bright like the morning sun peeking over the horizon. Through a lifetime of hard work and dedication, he will forever be known as one of the biggest names of the 80's,
6. André The Giant
"I don't like to speak badly of people. I have grown up thinking and being told that if you cannot say something nice about someone, you should not say anything at all."
At 7 ft 4 in and a billed weight of 520 Ibs, he was the first mainstream attraction in wrestling. The fans paid to see the giant decimate his opponents in predictable fashion, and they were never disappointed. Despite having gigantism, he was an agile wrestler in his youth. In his later years, his gigantism got worse to the point he couldn't move quickly or take bumps in the ring.
He starred in movies as early as 1967, right up to his last film which was released shortly after his passing in 1993. His most famous role was Fezzik The Giant in The Princess Bride in 1987. WWE doesn't credit Andre for his movie career, they pay tribute for the part he played in making Wrestlemania a box office hit. Andre and Hogan headlined Wrestlemania 3, the most attended event in WWE history at the time. It was considered the pinnacle of the boom period in the 80's, with a heel Andre looking to take out the younger and equally famous Hulk Hogan.
There's a funny side to the man behind the character, as he's unofficially known as the "Greatest Drunk On Earth". Several wrestling legends confirmed his ability to consume inhumane amounts of alcohol in one sitting without passing out. Andre The Giant will be remembered forever as Vince McMahon and WWE owes him everything for helping the company through hard times. He was the first Hall Of Famer, and has his own match and trophy at Wrestlemania. WWE will never let us forget "The Eight Wonder Of The World".
5. The Undertaker
"You can not kill that which is already dead."
Only one man could play the character and make it the most popular gimmick of all time. The beautiful thing about it was the fans really bought into the fact he was a "dead man", with little resistance because he and Paul Bearer were so committed to the act. He stood out, and that's what brought him success in the early 90's as fans grew tired of Hogan and wanted something new. It wasn't til The Attitude Era did The Undertaker's character evolved to the next level with The Ministry Of Darkness stable. No longer a zombie controlled by Paul Bearer, he became an evil, intelligent entity focused on creating chaos. His character evolved again with the introduction of his brother Kane, making fans question his past and Paul Bearer's intentions. The rivalry between The Undertaker and Kane was must-see television.
The Wrestlemania Streak became a warm certainty for fans. Despite all the changes in the company, The Streak remained constant. Losing the streak took soul from the event, a promise The Undertaker worked hard on for over two decades. This is why many disagreed with the decision, they felt it should only have ended when his career ended. Regardless of The Streak ending .. the character of The Undertaker is one of the most popular in television history. We should appreciate his work while we can because there will never be another Undertaker. He isn't just one of the most popular of all time, he's one of the greatest. Much like Andre did in his later years, The Undertaker does what he can, with everything he has left for the fans.
4. Ric Flair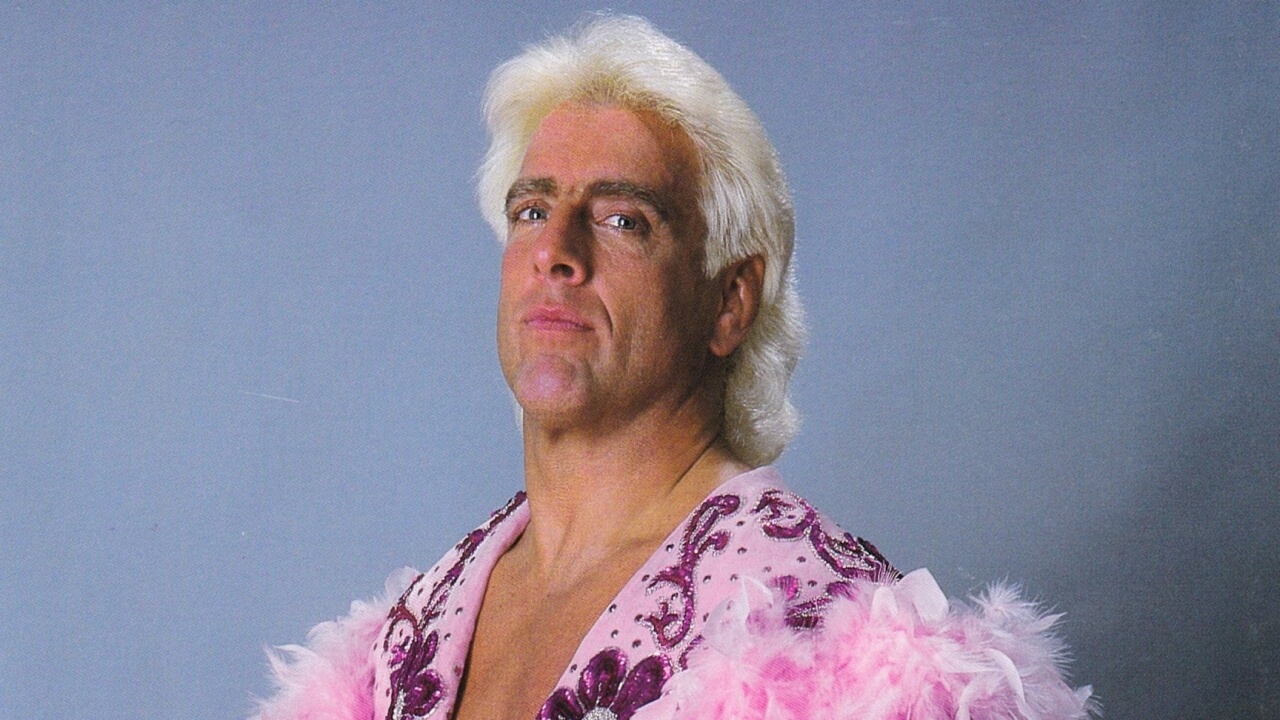 Woo! Woo! Woo! Woo! … Woo! Woo! Woo! … Woo! Woo! Woo! Wooooooooooo!
He was "The Man" who made heels cool. Before he came along, heels were not stars and if they did win a title they didn't hold it long. Ric Flair made it possible for a notorious heel to hold a championship for the long haul so when the face reclaimed the title there would be a bigger pay off. Fans paid to see Flair lose the title, and while they often left disappointed with the result, Flair gave them what they paid for. His character, look, and mannerisms made him a popular star of the 70's and 80's. The Flair legacy will continue through his daughter Charlotte, and who knows? Perhaps she'll have a child who will become a wrestler? There could be a Flair for every generation … all thanks to the Dirtiest Player In the Game! And if not … all you need to say is "Woooooooo!"
3. Stone Cold Steve Austin
"You can talk about your Psalms and your John 3:16. Well, Austin 3:16 says I just whooped your ass! And that's the bottom line cuz Stone Cold said so!"
Austin is the biggest example of working hard for little reward for many years, only to make a leap of faith and break through the glass ceiling over night. He was relentless in his quest to get over in the WWF after an abysmal run in WCW. What made him famous? Getting on the microphone and dropping some blunt truths with a poison so powerful you'd think a rattlesnake had taken a chunk out of your arm. Austin could grab your attention and keep it, and a double turn in the match against Bret Hart at Wrestlemania started him down the path to global 3:16 domination.
A tough man needs someone to fight, and luckily Austin had a plethora of talent to work with in the Attitude Era. While he was forced to retire early, he didn't waste time starring in movies and setting up the Broken Skull Ranch to host podcasts/reality shows. What I'm thankful for is that I get to hear Austin talk about wrestling, and it's hard to argue with his points. We'll never forget the days when he drowned The Corporation in beer. We'll never forget the mudhole stomps and stunners. Austin created so many moments he's making new fans to this day, and if that's not major popularity I don't know what is! And that's the bottom line …
2. The Rock
"In 1995 I had $7 in my pocket and knew two things: I'm broke as hell and one day I won't be."
Put his Hollywood career to one side, The Rock is still regarded as one of the most popular wrestlers of all time. He rivaled Austin's popularity which made them perfect opponents. In his early career he got the Roman Reigns treatment, he was being pushed despite a lack of character and ring skill. He worked on it while Vince McMahon kept him in the mid-card, pairing him up with The Nation Of Domination. He was the first to use excessive catchphrases to generate heel heat. With confidence building, his delivery got better and promos more entertaining. Like Hulk Hogan and The Undertaker before him, Johnson created "The Rock" and owned it.
By the 2000's, The Rock was already a household name with Brahma Bull merchandise everywhere, and every school kid quoting his lines. I don't blame him for moving on to a movie career. By 2004 he'd done everything in WWE and I think it would have been a waste of life if he didn't pursue his goals. To this generation he may be known as Dwayne "The Rock" Johnson, but to my generation he will always be "The Great One". He can never be #1 though! Unless .. he becomes President or something. Stranger things have happened.
1. Hulk Hogan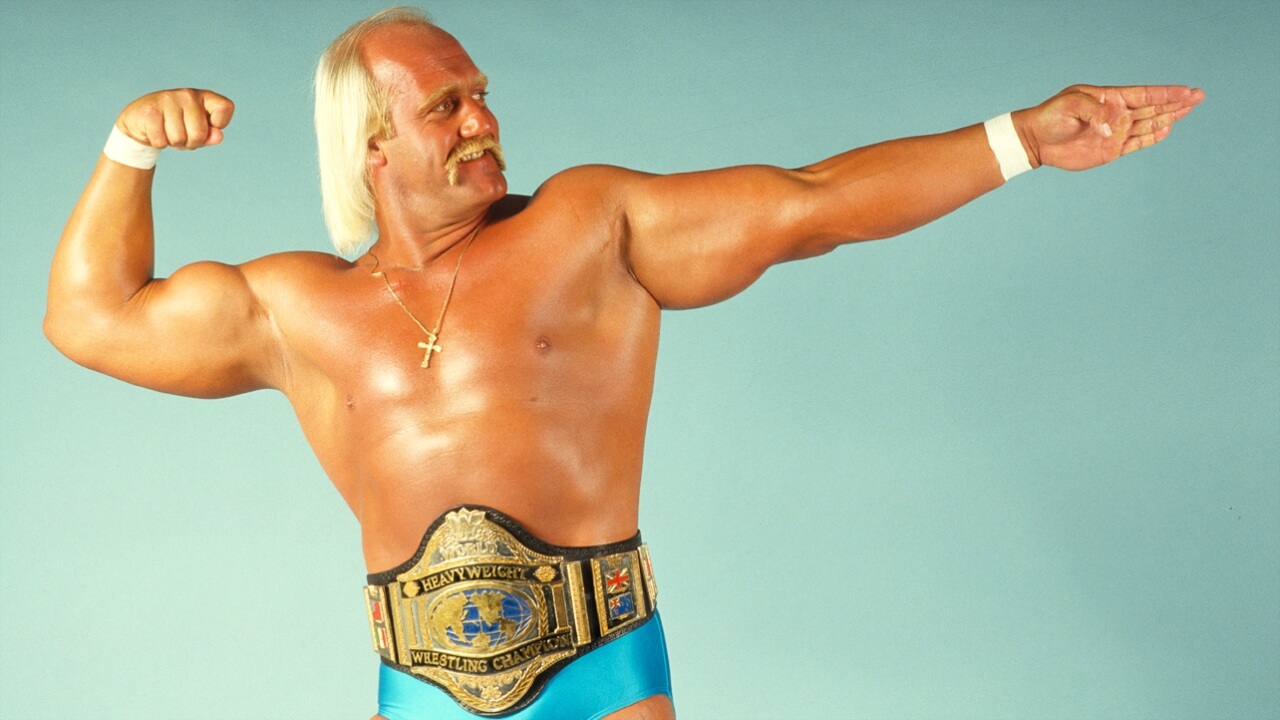 "Whatcha gonna do when Hulkamania destroys you?"

A predictable end. Sorry to disappoint, but Hulk Hogan may never lose his #1 spot as the most famous wrestler of all time. He was an icon of the 80's, appearing on everything .. commercials, cartoons, movies, talk shows, Hulkamania was running wild. He was so easy to get behind, more so than anyone in the history of WWE. His character was tailor-made to pander to the audience with every motion, whether it be by pointing, hulking up, eating vitamins, saying prayers, or being overly patriotic, Hulk Hogan was a super hero in the flesh.
The reputation of Terry Bollea may have come in to question over the past decade, but it would take something extraordinary to forget Hulkamania. WWE will never be able to bury it, his name is forever etched in time. I'll never forget when I saw him as "Thunderlips" in Rocky III, and no one's going to forget when he slammed Andre The Giant at Wrestlemania (brother!). Without Hulkamania there would be no wrestling as it is today, and with that said .. Hulkamania will live forever!
I like how the list turned out. Thanks to everyone who gave feedback on who they believed were the top three most popular wrestlers of all time (on Facebook), it really helped me in deciding the order. Disclaimer: If you would like to post this article elsewhere please give credit to me (Kyle Dunning) as writer and www.ewrestlingnews.com as the source. Thanks for reading! And I look forward to your comments.