**Edited on October 1st 2018**
Can't remember the last time I posted three articles in three consecutive days. Today I would like to bring you the last edition of the Wrestler's Court series. I like to believe I've done enough to emphasize the importance of having a light-hearted way of resolving trivial backstage issues without resorting to "telling the higher-ups". However, there have been some instances of the court, and hazing, going a little too far and ultimately pushing wrestler's and staff to leaving their jobs on grounds of abuse. There's no telling whether they deserved the treatment, or if some veterans laid it on too thick, so I would like to reiterate the point that many of these stories lack detail, and incidents can be exaggerated, and often exacerbated through Chinese whispers.
We all know how it is, when you hear a story from a colleague, and you only hear one side so everyone makes up their own conclusions instead of digging deeper. Regardless of some of the negative stories, Wrestler's Court doesn't seem to happen anymore. There's been no recent examples (except it happening in ROH) of it being discussed in shoot interviews or podcasts, so the concept might have been nixed; or it still happens and is kept a secret. I'll end this intro by asking you, the readers, if there's any particular subjects you would like to read about. I'll be available to write about anything after this, so I'm free to suggestions.
---
Lance Storm Doesn't Care For Hazing
In 2005, Lance Storm was a trainer in OVW. He warned his students about the Smackdown brand, as it had an "old school" feel and they should expect to experience hazing there. His biggest warning was to stay clear of JBL and Hardcore Holly, as they were known for it. One of the students passed on this information to some of the Smackdown wrestlers, and word got round to JBL and Holly.
Johnny Jeter (one of the Spirit Squad) complained about being put in to a tag team. Some of the veterans found it disrespectful to the art of tag team wrestling, so he was summoned to Wrestler's Court. At the time, it was reported that Lance Storm had advised Jeter not to go to Wrestler's Court, and again word got round. Jeter went to Wrestler's Court, was found guilty, and his sentence was to get beers for JBL, and watch tapes of tag team matches. Seems fair?
On Wrestlemania weekend, Storm and Holly crossed paths, and Holly angrily told Storm to "F**k Off" under his breath. JBL and Storm had a confrontation later, with JBL apparently cutting a promo before offering him out to a fight. Lance Storm declined the offer and walked away. Some saw Storm's actions as backing down from a challenge, while others saw it as the right thing to do as JBL was being foolish by overreacting. Storm would later comment about what he told Jeter in an interview with Cagematch.
CAGEMATCH: What is your personal opinion about JBL?
LANCE STORM: Let's just say we do not see eye to eye that often.
CAGEMATCH: It is said that you you had a confrontation with JBL because of the fact that you gave your OVW student Johnny Jeter not to accept the so-called "wrestlers court". Is that true?
LANCE STORM: There was a confrontation, but it is NOT true that I gave Johnny Jeter this advice. This is classic rumour BS. I told Jeter that I was no fan of wrestler's court, but I also said that it was something he was going to have to do. This was then inaccurately reported back to people, and everyone gets hot, instead of checking out first hand what was actually said.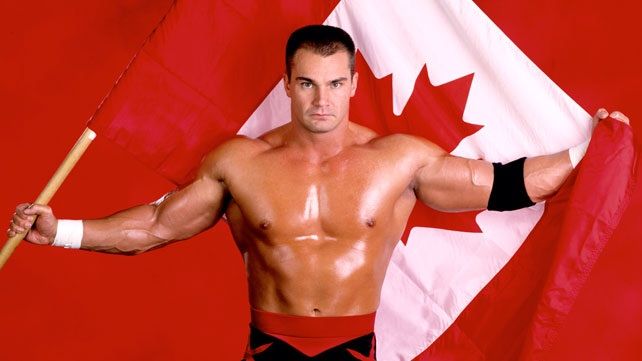 ---
Matt Striker Stands His Ground
When Matt Striker started wrestling on the main roster, he rubbed people the wrong way. He didn't just get heat for comparing the Smackdown roster in a negative light to the Raw roster, he was socially awkward, and after leaving the company, Striker admitted he talks too much when he's anxious. He said that when he first meets someone, he can come across as obnoxious or irritating, something that he believes corrects itself once people get to know him.
In 2005 he was starting his WWE career, and he was called in for Wrestler's Court (no details given). Shane Helms told Striker he should get out of it by bribing JBL and Undertaker with Jack Daniels, and Booker T some cognac; but for whatever reason, Striker failed to do so. One night in a hotel lobby, things escalated as JBL called him down from his room after a few beers. JBL expressed his issues with Striker in a drunken fashion, before offering him out to a fight. Striker realized the only way he was getting out of this situation was to stand up for himself, so he resigned himself to the fact he was going to take a beating, and told JBL he was ready to fight. JBL didn't react initially (depends who you ask), and everything seemed to calm down as JBL realized Striker stood up for himself, so he backed down with good humour – the beef was dealt with.
Striker denied that he was "fronting up", and JBL would have kicked his butt even if he was drunk. Striker likes to believe he earned his way out of the heat by working hard and proving to everyone he wasn't socially difficult to be around.
---
Muhammed Hassan Wrongfully Accused
Remember him? Muhammed Hassan was a character who talked a lot of truth, so much so it was a consistent heat magnet. The only problem was the man behind the character, Mark Copani, was pushed heavily over a short period. Perhaps Mark Copani had a huge ego? Perhaps he felt entitled? Or perhaps he was wrongfully perceived because of incidents out of his control? Certain incidents went against him, and soon enough he was seen a certain way by other wrestlers.
In the seven months he was part of the main roster, he appeared in Wrestler's Court twice. The first was because he no-sold Sgt. Slaughter's offense in a match; although rumour has it that he was told to no-sell by a producer. The second incident involved Eddie Guerrero. Hassan was using the Camel Clutch, and after seeing Eddie do it on one of his matches, he asked Eddie about it and asked why he was using the move when he was using it as a finisher. Hassan said he was using it because of The Iron Sheik, but Eddie Guerrero reminded him he wasn't the innovator of the move, it was actually his father Gory Guerrero.
While it was nothing more than a light-hearted conversation, it circulated around and ended up giving others the impression that Hassan had blatantly disrespected Eddie Guerrero and his father. Despite his attempts to be one of the boys, he was met with further animosity. No telling if the story is true as Hassan doesn't recall, but it's been said that Hassan bought all the boys a drink one night, and they all spilled their drinks on the floor. That would be really harsh, so whether it's true or not is up in the air.
Instead of speculating, I decided to listen to some interviews. Below are videos of Shane Helms talking about Wrestler's Court, Daivari talking about Hassan's heat, and a very recent interview of Mark Copani himself talking about his time in the WWE and what he's up to these days. He reveals the reason behind asking Eddie about the Camel Clutch, and also expressed his thoughts on the treatment he received from the locker room. Some interesting stuff in there. And that's all from me. Thanks for reading. Court has come to an end, so you may leave an orderly fashion.
---
Subjects Discussed In The Muhammad Hassan Video.
– His heat in the WWE.
– Why he walked away from wrestling.
– How the gimmick started.
– The now-infamous Tokyo bar incident.
– How the gimmick came about.
– Working with Hulk Hogan on WrestleMania.
– His life changing since leaving Wrestling.
– Donald Trump's anti-Muslim comments.
– Working with Daivari.
– A possible WWE return.