WWE Backlash 2017
 Sunday May 21st, From The Allstate Arena In Chicago, IL
WWE Network Start Time: 8PM EST/5PM PST
Kickoff Match: Tye Dillinger vs. Aiden English
These are two superstars who are lost in the shuffle on Smackdown Live. More-so I am surprised that Tye Dillinger is lost, but seeing the way the story-lines on Smackdown Live are unfolding, its hard to blame WWE creative for that. Dillinger needs something to kick-start him and give the "Perfect 10" some momentum on Smackdown Live and I do not know if a win over Aiden English will do that, but it sure is a start.
Winner: Tye Dillinger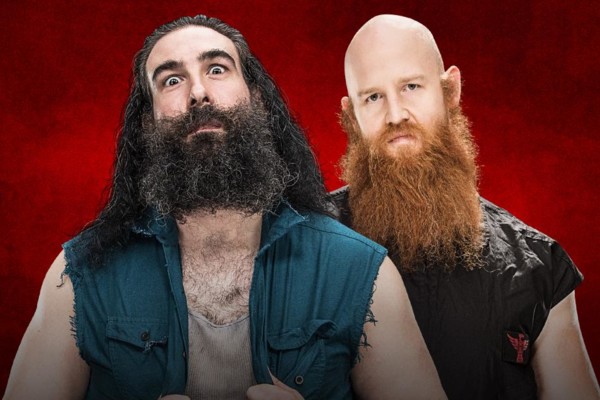 Luke Harper vs. Erick Rowan
This match came about when Erick Rowan asked for it during the most recent episode of the WWE Network show "Talking Smack". Luke Harper and Erick Rowan have also been directionless as of late, but more-so of Luke Harper, seeing as how he was in talks of being in the WWE Championship match with Bray Wyatt & Randy Orton at WrestleMania. I see WWE giving the nod to Rowan seeing as how he needs it more than Harper as far as a purpose for being on Smackdown Live.
Winner: Erick Rowan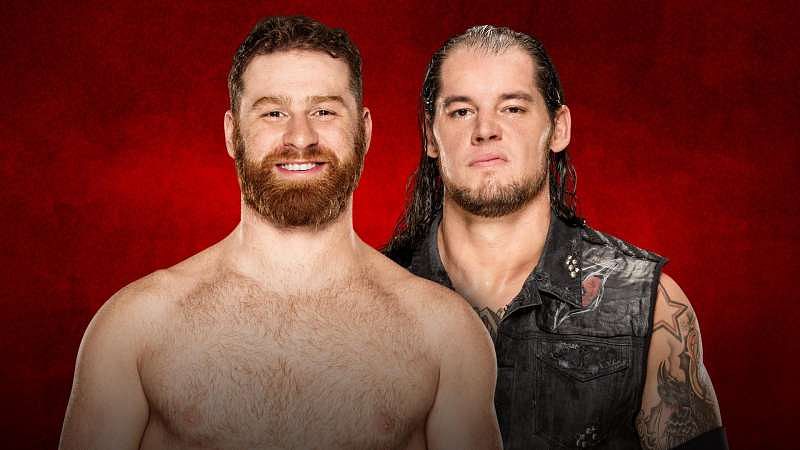 Sami Zayn vs. Baron Corbin
Sami Zayn has always been one of the IWC's favorites as far as getting a push in the WWE. Baron Corbin has also been rumored for months to be WWE Champion before the end of 2017 which is hard to bet against. Corbin has been targeting Zayn for weeks on Smackdown Live & Zayn has not been able to get any payback on "The Lone Wolf". I think Sunday night, Sami wins by a roll-up and post match, we will see Corbin destroying Zayn so he does not look weak. Also, I think we are looking at the two possible winners of the Money In The Bank contract ladder match.
Winner: Sami Zayn
Six Woman Tag-Team Match: Smackdown Live Women's Champion Naomi, Charlotte & Becky Lynch vs. Natalya, Carmella & Tamina w/ James Ellsworth
Although WWE is trying to make the main focus of this match; Charlotte & Naomi, I think the bigger picture at hand is that Carmella has now pinned the SD Live Women's Champion Naomi twice now. I believe WWE is positioning Carmella as the next challenger for the championship to delay the inevitable Charlotte win which I believe will happen at SummerSlam. There is also the possibility of Charlotte turning heel again during this match giving "The Welcoming Committee" the victory. There are too many deciding factors on Team Naomi, Charlotte & Becky's side to give them the win.
Winners: Natalya, Carmella, Tamina
Smackdown Live Tag-Team Championships:  The Usos © vs. Breezango
I want it, casuals want it, "smarks" want it, give Breezango the break that they have earned. The Usos are great in my eyes, I love the gimmick WWE has given them, the "street" guys who do not give a damn and they play their role very well, but, Breezango has been on the brisk of breaking through for a long time now and I believe this is their moment.
This will be a better match than most are expecting, I know Chicago is going to be behind Breezango in hopes of them becoming the new, Smackdown Live Tag-Team Champions.
Winners: Breezango Wins The Smackdown Live Tag-Team Championships
United States Championship: Kevin Owens © vs. AJ Styles
This match at first word of it was tricky to me in terms of deciding who would come out victorious. I know AJ Styles will not be lingering around the United States Championship picture for long as there is no doubt in my mind that he will be WWE Champion by the end of this summer. Kevin Owens will not lose the United States Championship twice in the span of a few weeks, unless WWE wants to flip-flop the title. Styles can bring a heightened level of importance to the title that Kevin Owens cannot but, there is no reason for Styles to win the championship unless he will be dual-holding both the WWE & U.S. Titles.
Winner: Kevin Owens Retains The United States Championship
Shinsuke Nakamura vs. Dolph Ziggler
Dolph Ziggler…. Will lose this match. I do not think there is one person on this earth who actually believes Dolph will get the nod in this match. WWE has revolved this entire PPV around Nakamura's main roster in-ring debut.
The promos, commercials and even the poster of Backlash features Nakamura. Nothing is at stake in this match, but will be what everyone wants to see. I know for a fact that this will be the best match of the night because Shinsuke is great in the ring, Dolph is great in the ring and nobody in the business sells like Ziggler does besides AJ Styles. Sad to say that this is Ziggler's role now; he'll be the guy introducing the NXT or Indie stars to the main roster and if Bobby Roode comes to Smackdown Live, I'm sure Ziggler will do the same with him. That's how good Dolph is. Shinsuke is coming out on top for what will be one of the top matches of the year.
Winner: Shinsuke Nakamura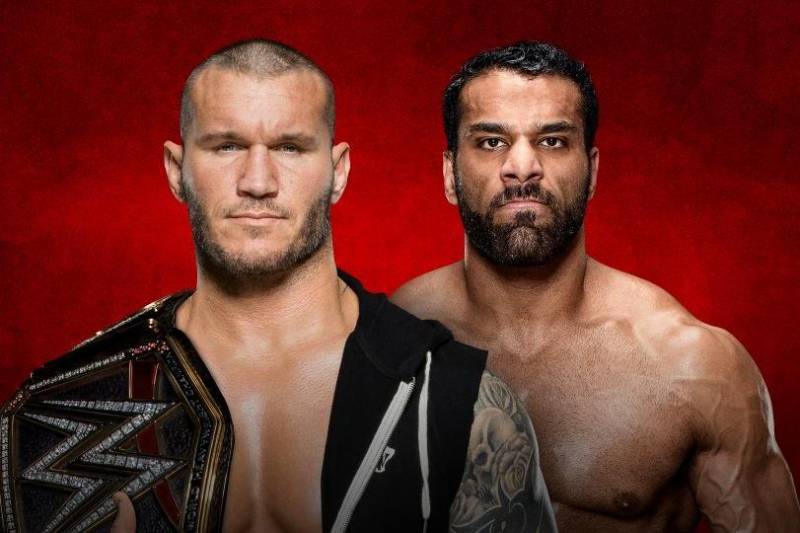 WWE Championship: Randy Orton © vs. Jinder Mahal
Jinder Mahal has went from a 3MB member, to a jobber, to main eventing a PPV for the WWE Championship and fans are actually in favor of him winning. I know there are not many people sold on Jinder, neither am I (ring wise), but, people constantly complain about new guys not receiving opportunities, well, here we have it.
Randy Orton has had his time and I think its time for a fresh face, a believable heel and someone who can draw heat to be the WWE Champion. Yes, Jinder Mahal may not be the best in the ring but he can make you hate him and giving him the WWE Championship will only make the heat towards him grow larger. I figure there are plans in place to have AJ Styles win the WWE Championship sooner or later and that match will need to be a money maker, but for right now, Randy Orton does not need the WWE Championship.
Winner: Jinder Mahal Wins The WWE Championship
You can keep up with all your wrestling news right here on eWrestlingNews.com. Or, you can follow us over on our Twitter and Facebook pages.