WWE Payback 2017 Predictions & Breakdown
SAP Center in San Jose, California
Airing On The WWE Network & PPV, 8PM-EST, 5PM-PT (Kickoff at 7PM EST)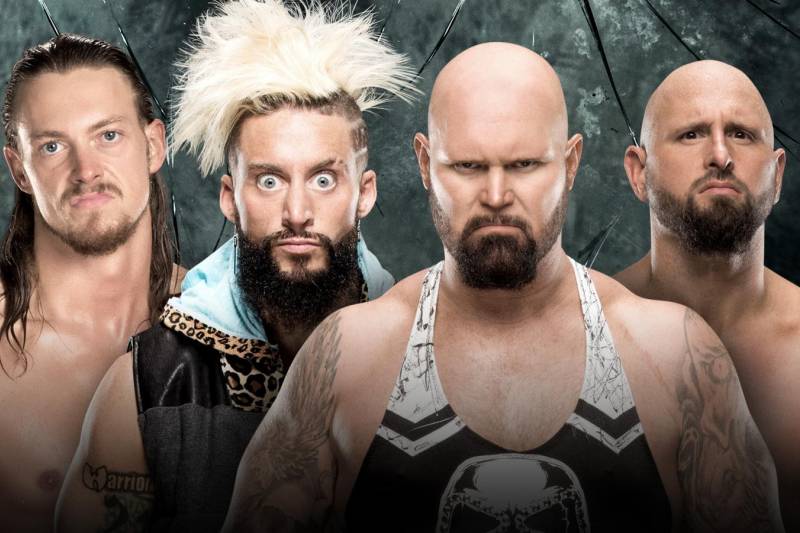 Kickoff Show: Enzo & Big Cass Vs. Luke Gallows & Karl Anderson
Both of these teams have fell of off the "WWE map" in other words. Enzo & Big Cass have become quite repetitive and I see that all of us wrestling fans are getting annoyed at times during their entrance. WWE creative missed the train on Enzo & Big Cass a long time ago so I do not blame them at all for the most part. If The Hardyz had not returned at WrestleMania 33, it would for sure had been Enzo & Cass's big moment. Gallows & Anderson have been lost as well since losing the RAW Tag-Team Championships which can be understandable because creative has no clue what to do with these guys since they came to the WWE to begin with. I believe the nod will go to Gallows & Anderson to get them back on track as far as presenting them as a top heel-team in the RAW Tag-Team Division.
Winners: Luke Gallows & Karl Anderson
Miz TV Special W/ Finn Balor:
The feuds are being switched between Bray Wyatt-Finn Balor & Dean Ambrose-The Miz. If you did not notice on this past weeks Monday Night RAW. Bray Wyatt, who has a match come Sunday, came out and attacked Dean Ambrose. Also, numerous wrestling news sources reported that Wyatt will be feuding over the I.C. Championship with Ambrose which is sort of like a consolation prize for what he's had to deal with over the past month. Finn Balor & The Miz will kick-start their feud following this segment.
https://www.youtube.com/watch?v=huo78pUHbf4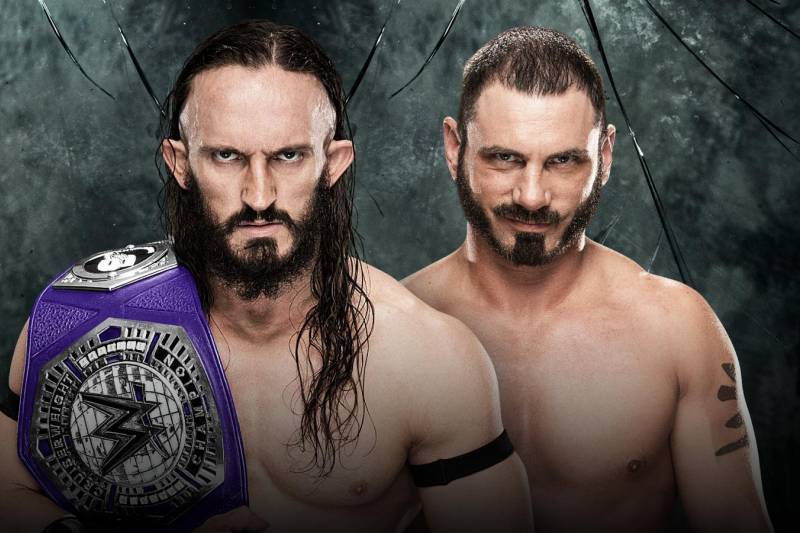 WWE Cruiserweight Championship: Neville © vs. Austin Aries
Neville has been doing some of the best work of his career. I have not honestly never been more happier to see a superstar finally getting the push he deserves in the WWE. I can see why WWE waited or put Neville on hold if you will. When he was the NXT Champion, he was raw & did not have the look per say. But, now, Neville is indeed the "King Of The Cruiserweights".
Austin Aries is a great talent in the WWE but I just feel as if his natural role in the company is better off as a heel. I've enjoyed him since his return from his eye socket injury, but there is honestly no one I can see in this cruiserweight division who can or should dethrone Neville one-on-one.
Winner: Neville Retains WWE Cruiserweight Championship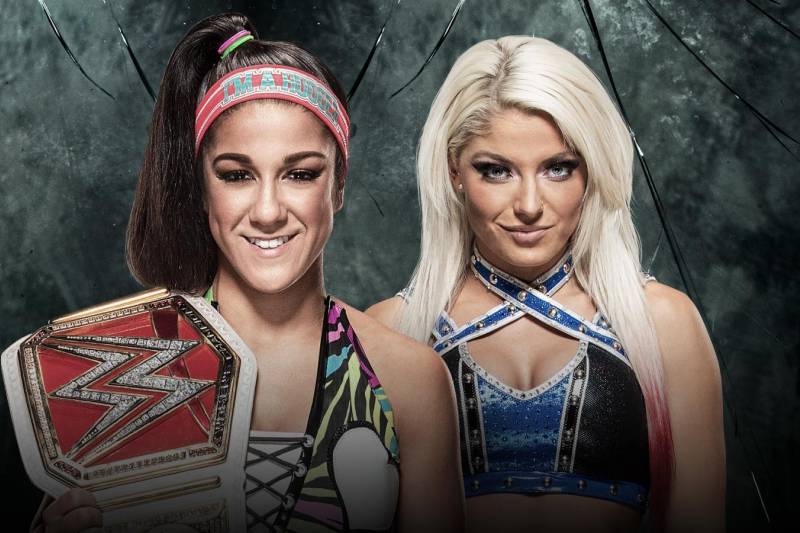 RAW Women's Championship: Bayley © vs. Alexa Bliss
Alexa Bliss has certainty given a breath of fresh air coming out of the "Superstar Shake-Up" to the RAW Women's division and will be RAW Women's Champion sooner than later.
https://www.youtube.com/watch?v=DS6ZP1OCwpc
Bayley, on the other hand has not displayed or been the Bayley that us wrestling fans know from NXT. Bayley in her NXT days was how she is now in some ways more than others, but she was far from a pushover and now it appears as if WWE is trying to build too much sympathy for Bayley which makes her look like a chump and not a champ. I have to give the nod to Bayley only in speculation of her & a heel Sasha Banks clashing at SummerSlam hopefully giving us the next level of what we saw between the two at NXT Takeover: Brooklyn I.
Winner: Bayley Retains RAW Women's Championship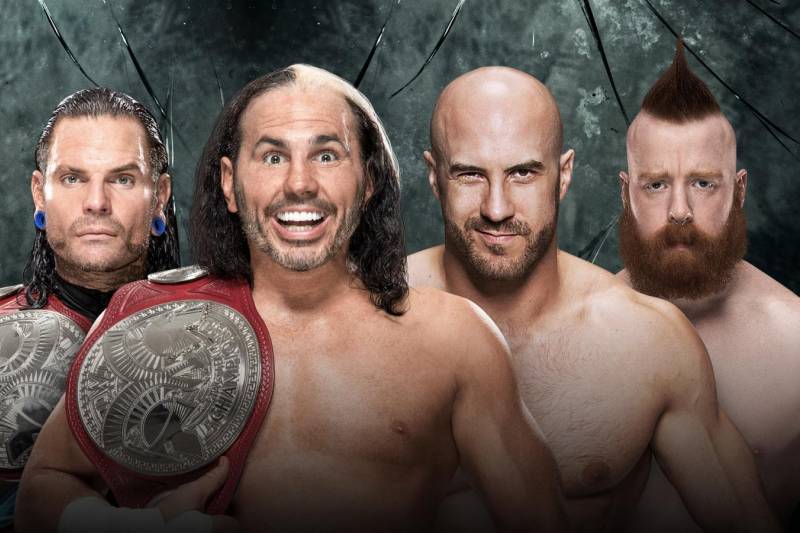 RAW Tag-Team Championships: The Hardy Boyz © vs. Cesaro & Sheamus
Now, this is one of the more trickier ones for me personally. I heard the rumors of WWE buying out the Broken gimmick and I pray that it is true, but rumors can just be rumors. I can see Sheamus & Cesaro winning this match and that being the reason why The Hardyz become Broken which would be great, but a baby-face team taking the titles away from a baby-face team? I can understand the dynamic, but, it does not make much sense to me. If anybody, I was hoping that The Revival would be the reason why Matt & Jeff were fed up and became Broken eventually leading them back to the championships.
That scenario may be out the door for right now. Although I do want The Hardyz to become Broken the following night after Payback, I can not see them losing to Sheamus & Cesaro and that being the reason why Brother Nero & Broken Matt grace us with their wonderful presence, yesssssssssss.
Winners: The Hardy Boyz Retain The RAW Tag-Team Championships.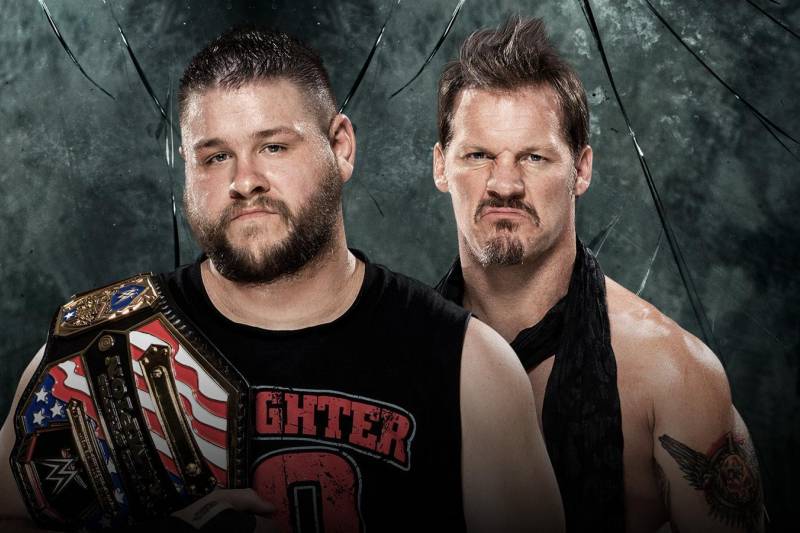 United States Championship: Kevin Owens © vs. Chris Jericho
I have to take this one with a grain of salt, not because Kevin Owens is the United States Champion because I love that. But, this will be the last time we see Chris Jericho on WWE television for a while. It has been known for months that Chris Jericho will be going on tour with his band Fozzy in May of 2017. Jericho being 40 years old and still being able to make himself relevant with the current WWE fan is amazing and highly respected.
As far as Kevin Owens goes, I still wish he would've had a better WWE Universal Championship reign, but that is in the past and we have plenty of great matches to look forward to in the future: his feud with AJ Styles, Sami Zayn classics, Dolph Ziggler, Nakamura just to name a few of his fellow Smackdown Live competitors. This will be an ok match, I am expecting it to be psychical and for Chris Jericho to receive his send-off after Kevin Owens retains the U.S. Championship.
Winner: Kevin Owens Retains The United States Championship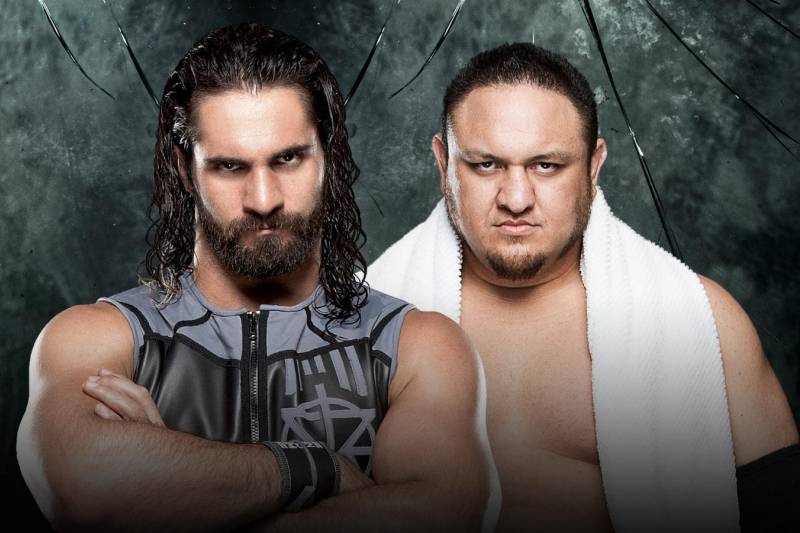 Seth Rollins vs. Samoa Joe
This one can honestly go either way. Rollins & Joe within a short span have history with one another so this for sure should make out to be a interesting match. I'm sure Joe will work on Rollins's leg for most of this match to sell that Rollins's injury is not fully healed.
https://www.youtube.com/watch?v=xYgTJyvrfcY
Rollins is appearing to be directionless and I know I am not the only person who sees that. Samoa Joe since he first debuted, I would be the first one to say that this guy should remain undefeated in the WWE until the right person came along to take down Joe. "The Destroyer" has barely gotten started in the WWE as far as in-ring competition goes and having him lose to Rollins won't necessarily hurt him, but, does Rollins honestly need this victory? Continue portraying Joe as "The Destroyer" and build him up to main-event status and in my fantasy world he can take the Universal Championship off of Brock Lesnar.