With the amount of WWE Superstars who have taken to social media to voice their grievances and asking for a release, it seems 2020 could come with personnel cuts. First reported by Bryan Alvarez from Wrestling Observer Radio (EDIT: the original news saying Alvarez reported this, has since been proven otherwise), he was told from a source within WWE that the company was strongly considering a mass release in 2020. No further details have emerged except for a rumor that the cuts could come as early as January. The cuts would likely occur before the Royal Rumble and Wrestlemania season. A possibility for this could be to raise morale in the locker rooms before their busy season starts. The constant negativity being thrown around and released to the public from disgruntled wrestlers has taken a toll on the overall happiness and morale backstage. Multiple people from within WWE have been pushing for these wrestlers to be released.
Part of the reason for the hesitation of Superstars getting their release is AEW. WWE's previous releases who have jumped over to AEW have gotten a much bigger push than they ever did from Vince McMahon. Cody "Rhodes" was one of the guys to spearhead AEW and is one of the company's top babyfaces. Jon Moxley, aka Dean Ambrose, is billed as one of the top heels while Chris Jericho is the AEW Champion. Other names such as Dustin Rhodes (Goldust), Jake Hager (Jack Swagger) and Shawn Spears (Tye Dillinger) have found a new life outside of WWE. WWE doesn't want their talent to sign with their new number one competitor and become bigger than they ever were with them.
Luke Harper
There is already a list of names floating around that could be the first ones cut when the time comes. Luke Harper tried to get out of his contract earlier in 2019 when he was unsatisfied with not being used. He recently filed a trademark for his former indie wrestling name "Brodie Lee". It seems Harper knows he will be one of the first cuts as well. His current deal is up around the beginning of 2020 anyways.
The Revival
The Revival asked for their release nearly a year ago to date over the way they were being booked as a tag team. WWE offered the duo a deal for five years worth $500,000 a year but they turned it down. Since then, WWE has booked them a bit stronger. They were given a run with both the Raw and SmackDown Tag Team Championships. The Revival is currently teased as being part of a faction with Randy Orton, but nothing has really come of it. Their contracts are over in April 2020 but they could be granted a release much earlier.
Jeff Hardy
Jeff Hardy isn't really a name being tossed around but he is one that makes sense. Hardy has been sidelined since April with a leg injury and being forced to vacate the SmackDown tag titles. Since he has been out, Hardy has been arrested with public intoxication and for  DUI. This is something Hardy has struggled with for more than a decade and WWE has continued to give him another chance. It might be time to cut ties for Hardy, at least for now until he can get the proper help to clean up his life.
Mike + Maria Kanellis
Mike Kanellis requested a release from WWE back in October. His reason was that he wasn't feeling mentally up to the task anymore at times and that he wasn't getting any real opportunities within the company. However, he did state he understood why that was and that there are so many great talents on the roster that there isn't room for everyone to get the spotlight. Kanellis was recently apart of a storyline angle with his pregnant wife Maria in which she berated him week after week.
EC3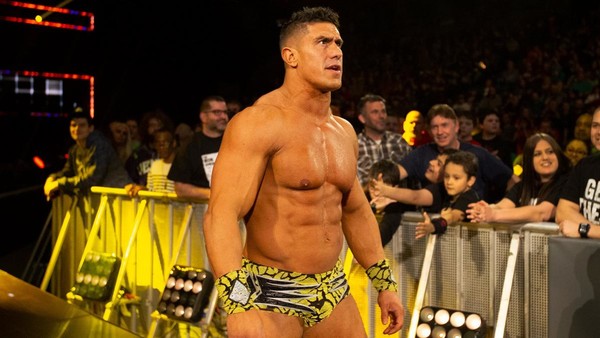 EC3 is another talent that may or may not be released for the fear of AEW snagging him. The former Impact star has not been used to his potential since arriving in WWE. The reason is partly linked to him being injured and out with a concussion. Another reason is that Vince McMahon has not been pleased with what EC3 has put forth in the ring at certain times. He recently put out a cryptic video to address his current place in WWE but it is still in the air on whether he actually wants to leave.
Sin Cara
Sin Cara recently posted to Twitter a detailed explanation of his request for a release earlier this month. He stated he feels "stuck" and isn't valued the way he feels he should be at this point in his career. It is a bit of a surprise WWE denied his release as they have had multiple issues with Cara in the past with his anger and work ethic.
Oney Lorcan
The most recent Superstar to ask for a release via social media came from NXT. Oney Lorcan asked for a release and has yet to receive it. He has also felt undervalued within the company and he isn't alone. A multitude of NXT stars could be released come 2020 due to many of them being dissatisfied with "false promises". When NXT went to the USA Network, stars were reportedly promised a raise in pay and more television exposure for certain people. These promises have not been kept from WWE brass it seems. Finn Balor was recently called back to NXT and is still making main roster money while those who have been in NXT for years are making chump change compared to Balor.
The Colons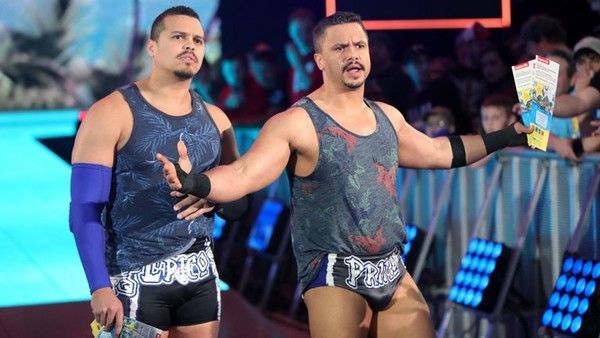 The Colons are another duo that no one is really mentioning when speaking of wrestlers who could be released. Primo and Epico have not been on live TV since late 2018/early 2019. The cousins have instead been spending the majority of their time in WWC, their family's promotion in Puerto Rico. Rumors are swirling that Primo and Epico are already done with WWE after several unsuccessful repackaging attempts. While it has not been announced officially, it seems the cousins will be added to that list come 2020.
One thing to keep in mind is that while WWE fears all of these names will go to AEW and have a better career, it's unlikely. AEW already has quite an impressive and likely expensive roster. The company could end up bringing in someone like The Revival or EC3, but most of the stars mentioned above could end up back in the indies, with Impact, ROH, or even over to Japan.