It seems so surreal that this will be my final article of the decade. Yet, here we are. Over the past decade, WWE has had its high points and its low points. Just for today, we will be focusing on the positive.
In my recent post, I detailed who I believed where the top 10 superstars of the decade. If you are interested, you can read the article here. With that said, here are my top 10 PPV's over the past decade. First, the honorable mentions.
Honorable Mentions
TLC 2018: Perhaps not the most memorable of PPV's, but there's a lot of quality to be found here. The New Daniel Bryan defended the WWE Championship against AJ Styles in a fantastic match, and the triple threat main event between Asuka, Becky Lynch and Charlotte was stellar. You'll also find some value in the undercard with a physical outing between Ronda Rousey and Nia Jax, and the pre-show outing between Buddy Murphy and Cedric Alexander was fantastic. If Rollins and Ambrose delivered, this could have been one of the best PPV's WWE ever produced.
Survivor Series 2016: With the WWE draft, WWE pushed the "brand supremacy" shtick a good deal. It became way too cliche, but I think they hit it on the money with this one. The tag team elimination match was fantastic, with The Usos and The Bar stealing the show down the stretch. The 5 on 5 elimination match for the men was also very well done, with multiple stories being told in the process. Finally, in the main event, you had the shock factor of Goldberg squashing Lesnar. That got a rise out of the crowd.
Extreme Rules 2016: The fatal four way for the IC Championship between The Miz, Sami Zayn, Kevin Owens and Cesaro was spectacular and the main event between AJ Styles and Roman Reigns had incredible intensity. While many people label this as a two match show, the undercard was relatively solid as well. You'll get your money's worth here.
10. WWE Payback 2013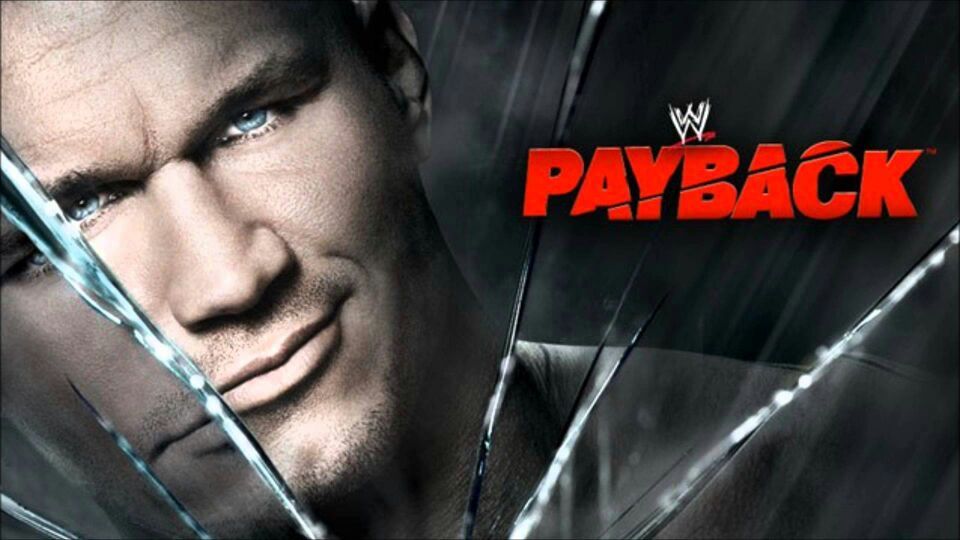 Payback 2013 is a sleeper PPV in every sense of the word. It was just fantastically solid all around with great moments in abundance. First, Curtis Axel won the Intercontinental Championship on Father's Day in honor of Curt Henning in a very well done triple threat with The Miz and Wade Barrett.
You also had a surprisingly well-done Divas Championship match between AJ Lee and Kaitlyn which saw Lee realize her dream and win the title. One of the major highlights of the show was the fantastic double turn between Alberto Del Rio and Dolph Ziggler, which saw Del Rio relentlessly go after Ziggler's head until he couldn't fight anymore. The match of the night was a returning CM Punk in his hometown taking on Chris Jericho in their best one on one matchup, and finally, you had a three stages of hell match in the main event that flew by.
You honestly can't go wrong with this one.
9. WrestleMania 30
WrestleMania 30 isn't on this list because it was a great show overall. However, the story of Daniel Bryan defying all odds is good enough to make it on this list. Daniel Bryan was arguably the best superstar of the past decade, and his journey to the top of the WWE world culminated at this PPV.
He started the night by defeating Triple H, who had his working boots on, and put Bryan over in a great way. However, Triple H couldn't stand defeat and rendered Bryan helpless before the main event. In dramatic fashion (maybe a bit over the top to some), Bryan overcame everything that was thrown at him, and left the Superdome with all of the gold.
Aside from Bryan's triumph, there were other notable moments on this card. You had Cesaro's insane strength showcased when he basically deadlifted The Big Show on the outside. Then, of course, came the shocker of shockers, being the end of Undertaker's undefeated WrestleMania streak.
We certainly can't say WrestleMania 30 wasn't memorable. That's what WrestleMania is supposed to be.
8. TLC 2012
This is another one of those hidden gems that I referred to earlier. TLC 2012 was defined by The Shield making their debut in about the most impactful way possible. A 3 on 3 TLC match where Rollins, Reigns and Ambrose utilized some of the best teamwork a trio can use. What made it special for me is that The Shield did not have to cheat in order to dominate. They dominated simply because their chemistry was flawless and had each other's back. Credit to Ryback, Daniel Bryan and Kane for making them look good.
While not as spectacular, the main event ladder match between John Cena and Dolph Ziggler for possession of Ziggler's briefcase was also filled with drama and led to AJ Lee turning heel for good. The rest of the undercard may be hit or miss (unless you love seeing Big Show holding a big ass chair), but seeing the debut of one of the most legendary factions in WWE history is well worth the watch.
7. Royal Rumble 2018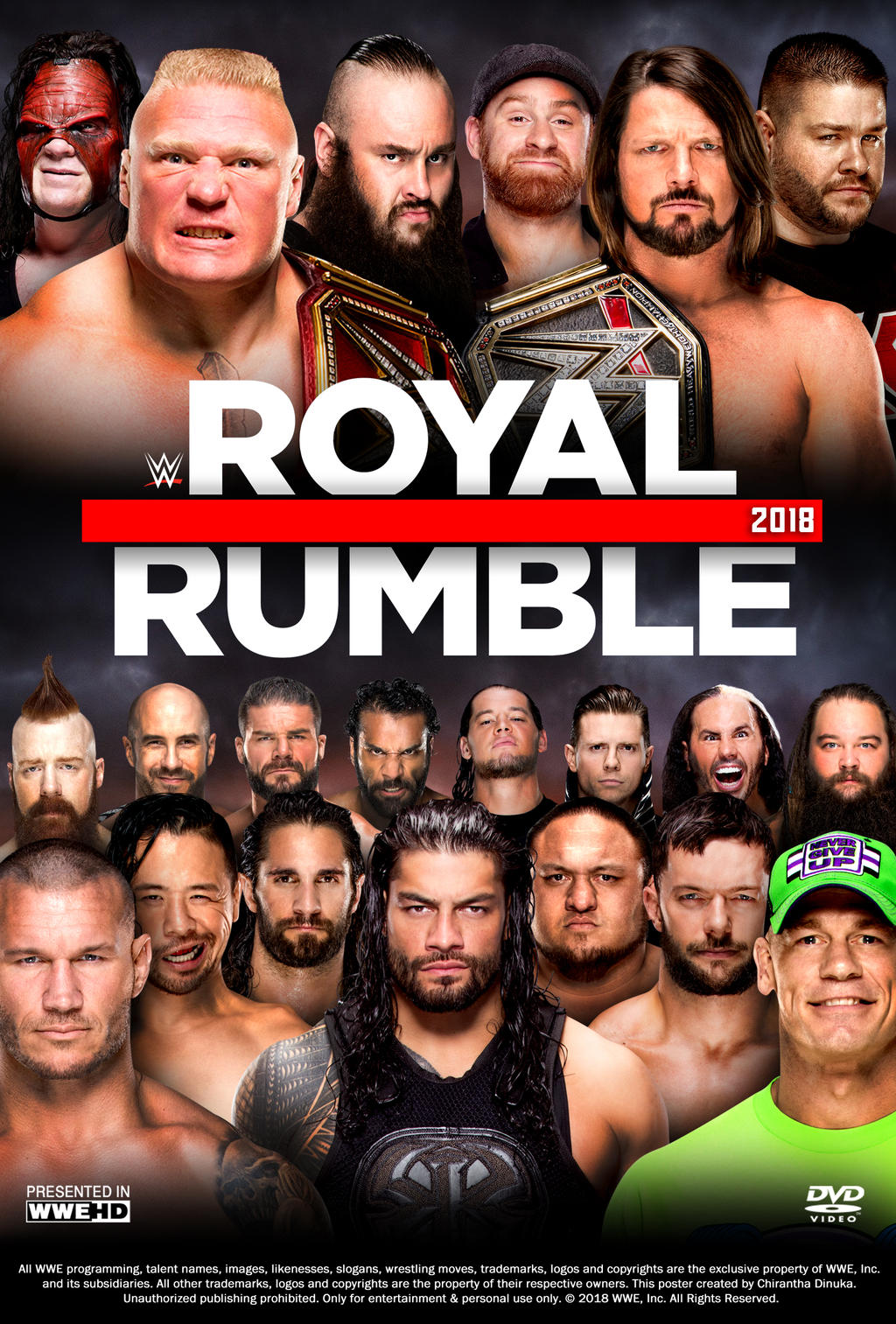 I loved this PPV because this is when WWE hit both Royal Rumble matches on the money. These actually happen to be two of my favorite Rumbles of all time. Starting with the men, there was the right combination of progressive storytelling, drama and surprises.
For the men, you had NXT representation in the form of then NXT Champion Andrade and Adam Cole. You also had Rey Mysterio make his return to a loud pop. There was also the Green Hurricane, and him attempting a chokeslam is always a sight to see. I also loved the portion when it came down to the final six. It was old school (Orton, Cena and Mysterio) vs. new school (Balor, Nakamura and Reigns), and it was just awesome. The right person won, and it came in a very entertaining match.
As for the women, I was skeptical to see how the entrants would go, because not many declared prior. However, the night was filled with blasts from the past, from Lita and Trish Stratus to The Bella Twins and Kelly Kelly. The match felt important, and it was a historic night for the women, who had their very first rumble. The night culminated with Ronda Rousey making her surprise debut and notifying everyone of her intentions.
Aside from the rumble matches themselves, the WWE Championship handicap match and SmackDown tag team match were also pretty solid.
6. WrestleMania 35
This WrestleMania is also here more because of the great moments it produced, and not necessarily the quality of the show. Rollins winning the Universal Championship to start was a bold, but great move. It was a very unorthodox move to have Rollins win in that manner, but it did provide a great deal of shock value. While Rollins' Universal Championship reign has turned out to be a flop in hindsight, you wouldn't know it watching this moment.
The next big moment came when Kofi Kingston won the WWE Championship. We all know that this wasn't even supposed to happen, and it could have very well been Ali in this spot. However, the long-tenured veteran gained momentum off of someone else's misfortune, and it resulted in one of the best feel-good moments WWE has ever produced. Kingston and Bryan absolutely tore it up, and created a true WrestleMania worthy moment in the process.
Finally, we had the triple threat women's main event between Lynch, Rousey and Charlotte Flair. While I don't think the match lived up to the hype in terms of match quality, the women main eventing WrestleMania was still a big deal. The Man Becky Lynch solidified her white hot 2018 by holding all the gold at the end of WWE's biggest show.
WrestleMania is all about moments, and WrestleMania 35, for better or worse in hindsight, got it right.
5. WrestleMania 31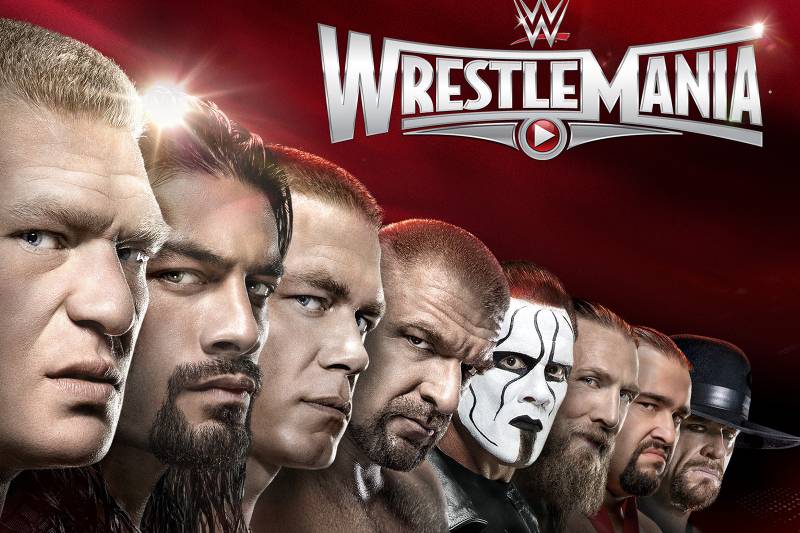 WrestleMania 31 foreshadowed somewhat of a changing of the guard. Daniel Bryan became a Grand Slam Champion by winning the Intercontinental Championship in a very violent ladder match that saw seven men put their bodies through absolute hell. Unfortunately, that title reign would only be short lived as he shortly suffered an injury that would lead to his retirement (and return).
John Cena won the United States Championship for the first time in about a decade from Rusev, and this started his series of open challenges on the months that would follow after. Sting competed in his first WWE match against Triple H in a battle between nWO and DX, two legendary wrestling factions across rival brands.
Then, our main event saw Brock Lesnar destroy Roman Reigns with reckless abandon. The genesis of Suplex City arrived when Lesnar simply had his way with Roman via a litany of german suplexes. Roman Reigns fighting back and nearly winning captured the crowd's attention.
However, the crowd's attention would be quickly diverted as Rollins made the bold decision to become the first superstar to cash in Money In The Bank at WrestleMania. So many things could have gone wrong, but somehow, he got it done and committed, in the words of Michael Cole, the "heist of the century." That moment is up there with Randy Orton giving Rollins perhaps his best RKO ever earlier that evening.
4. Extreme Rules 2012
No matter how many times I re-watch this PPV, it ends up being even better. Coming off the heels of Brock Lesnar's return to WWE, he competed in his first match in 8 years. It was against John Cena in the battle of who is the face of WWE.
Let me tell you something right now. If you ever wanted to know what a real fight may look like in WWE, watch this match. The way Lesnar absolutely mauls Cena limb from limb throughout this match was absolutely incredible. It made you actually think that he wanted to actually hurt him. I remember when I watched it live, I hated the fact that Cena seemingly took all the punishment like it was nothing only to win without getting in nearly as much offense. However, I accepted that Cena was going through his Super Cena phase.
While many didn't like the result, it was highly entertaining throughout. Perhaps an even bigger moment happen in hindsight earlier that night. It came in the 2 out of 3 Falls match between Daniel Bryan and Sheamus for the World Heavyweight Championship. What a beautiful bout this was. Sheamus humiliated Bryan in 18 seconds at WrestleMania. However, the YES movement would begin as a result. The crowd slowly grew sympathy for Daniel, and the momentum towards main event gold began.
Elsewhere on the card, you'll see a good back and forth between Orton and Kane in a Falls Count Anywhere match, Punk and Jericho try to kill each other in a Street Fight and Cody Rhodes winning the Intercontinental Championship by making Big Show step through a table. It doesn't get much better than that.
3. WrestleMania 26
WrestleMania 26 is bound to provide a lot of memories for wrestling fans, and rightfully so. The PPV would have been much higher if there weren't a lot of matches that were of RAW quality here, but certain things speak for themselves.
The first thing you should understand is that both world title matches were very good. John Cena and Batista told a great story, and created doubt as to whether or not Cena could defeat Batista straight up. Edge and Chris Jericho also told a story about how Edge was trying to constantly hit the spear, but Jericho would thwart his methods at each turn.
However, we all know this PPV to be the site of Shawn Michaels' (supposed) retirement. Watching Shawn Michaels and Undertaker battle at WrestleMania 26 makes me despite the fact WWE retconned Michaels' retirement for a large paycheck one night in Saudi Arabia in November of 2018.
While I don't think their bout hit quite as good as their WrestleMania 25 match, it remains one of the greatest WrestleMania main events ever delivered. I'd advise you to see this PPV just to see what it looks like to see two legends fight with so much at stake. The Streak vs. The Career remains one of the greatest selling points in WWE history. WWE's promo hype for this match was also top notch.
2. Summerslam 2013
A damn near perfect PPV in my honest opinion. I don't think there is anything on this card that someone won't enjoy. Whether it's the extremely tight World Heavyweight Championship match between Alberto Del Rio and Christian, or the old school fight between Cody Rhodes and Damien Sandow, this PPV had an incredible undercard.
However, what puts this PPV over the top is the two damn near perfect main events. The first of them is CM Punk vs. Brock Lesnar in a No Disqualification match. Lesnar always seems to have his best matches with smaller opponents, and I maintain that this was his best match since his 2012 return. Punk and Lesnar just had tremendous chemistry together, and you actually believe someone as small as Punk could actually defeat him clean for a moment. If you ever wanted to see what Brock can do when he's motivated to put on a great match, look no further. It was a thing of beauty.
Then came the main event, which saw Daniel Bryan conquer his demons and finally win the WWE Championship. John Cena put him over in a huge way, and it was a back and forth affair that was worthy of the main event. Triple H playing the referee also added an uncertain element to the match that made us ask questions throughout the night. Would he screw someone over? Does he have an agenda? We would find the answers to those questions and more after the match.
Bryan is celebrating. The confetti is falling. Staples Center is roaring with YES chants. Everyone is happy. Then, Randy Orton arrives with his Money In The Bank briefcase in hand. Orton believes that Bryan's adrenaline is still high, and he's not sure if he should use this time to cash in. He thinks better of it and leaves. But he takes one last glance towards the ring, and the supposedly neutral Triple H pedigrees Bryan from behind. Orton cashes in, and this begins Bryan's journey to WrestleMania 30. It was just a beautiful PPV in every sense of the word. However, there's one that usurps it.
1. Money In The Bank 2011
An absolutely flawless production from WWE. Money In The Bank 2011 remains one of the greatest wrestling shows ever produced. Anything that was bad didn't overstay its welcome, and everything that was good was amplified to a great degree here.
It started by putting over the future. Alberto Del Rio and Daniel Bryan would win very well done Money In The Bank ladder matches. This set up their title victories later that year.
Then, there was Randy Orton defending the World Title against Christian. These two had so many great gems from 2011. While this one wasn't their best, it is still very high in quality. The finish, while many didn't like, was personally genius to me, as Christian took advantage of Orton's anger issue and won the title without having to defeat him.
But we all know why we remember this PPV, right? CM Punk, the hometown kid on an expiring contract, came into Chicago eyeing Cena's WWE Championship. With each passing near-fall, we didn't know what to expect. However, the longer the match went, the longer we thought Punk could do the unthinkable.
Vince comes out and tries to replay the Montreal Screwjob. Cena screws up his plans and his confident in his own ability to win. Punk hits the GTS not soon after, and time stood still. What started from one of the greatest promos ever cut resulted in one of the greatest WWE Title triumphs ever. We will never forget the iconic scene of Punk kissing Vince goodbye and celebrating at the top of the arena. The Summer of Punk was a failure. However, seeing it at its peak was a sight to behold. If you haven't watched MITB 2011, do yourself a favor.
Those are my best PPV's of the decade. What are yours? Provide your input, and have a happy New Year!