AJ Styles
"The Phenomenal One" is slowly making his way to claiming the WWE Championship. I expect him to be the defending champion by WM33, or at least challenging for it. So while it would be a certified dream match, I can't see it happening as AJ needs to prove he's the #1 guy on the blue brand by walking out of 'mania with the gold.
Brock Lesnar
Oh no Kyle! Why did you pick this "mis-used" talent? I chose "The Beast" because a rematch between Lesnar and The Undertaker would sell tickets. Their WMXXX match was bad in more ways than the ending, so the second match would be highly anticipated as The Undertaker returns to avenge .. not only his Wrestlemania loss, but the further losses he suffered afterwards.
They would do battle one last time, to ultimately decide who the better man is. Taker wins, his career continues, Taker loses, his career is over. And with fans knowing Lesnar's already beaten him on the grandest stage, and how unstoppable he's been since WMXXX, the ending would be memorable no matter what the outcome. Taker gets revenge, or he retires for good. It's a direction WWE could go in, and it wouldn't be a bad one considering the history.
Chris Jericho
How has this never happened? Baffles me. Regardless, if WWE wants a "safe" option just to get Taker on the card with minimal risk to his health, and his opponents career momentum, having a program with Jericho is the right choice. Jericho would revel in the challenge, and I'm sure it would be a great match in the end. We all know who's winning … but it would still be fun to watch.
Finn Balor
Really want to push the new era? Why not line "The Demon King" up to take on "The Deadman"? It's a story which writes itself as both men work with their unique and mythical powers. Granted, we would need at least three hours (exaggeration) for their entrances, but still worth it in the end. Unlikely though, as I don't think Balor will get the opportunity over others in the list.
Goldberg
"Who's Next?" – I know many wrestling fans will hate the idea, as we know Bill hasn't been the consummate professional in the past … but let's think about it for a second anyways? Think about how unstoppable Goldberg was in his career, and then think how unstoppable Undertaker's been over the years.
Whether you hate Goldberg (and don't want to see him at all) or not isn't the question here. The real question is … would it sell? Would Goldberg returning to wrestling and going on to challenge The Undertaker at WM33 be a positive? I think it would. A risky one for sure, but Vince has done crazier things so I wouldn't rule it out completely, because anything can happen in the WWE.
John Cena
Again how has this never happened? Well, imagine if Cena had gone against The Undertaker at Wrestlemania, he probably would've ended The Streak; so at least we have that. These two superhumans could appear in an Avengers movie and not look out-of-place as they no-sell missiles to the face, being thrown around by Hulk, and even kicking out of a tank being dropped on them.
With the right opponent Cena can have MOTY (match of the year) candidates, and so can Taker. I imagine they would work really well together, and put on a match worthy of Wrestlemania. If Cena won, the wrestling fans would completely lose it and probably burn the arena to the ground (exaggerating) … so while there could only be one winner, at least it would be a decent showing from both men.
Kevin Owens
One of the most likely opponents in my opinion. Not since CM Punk would The Undertaker have a challenger who's as brutal on the microphone as he is playing mind games. Owens may be the Universal Champion now, but I wouldn't be surprised if Rollins and Balor end up fighting over it at WM33, while Owens tries making a name for himself at the expense of the ol' dog in the yard. Owens is the personification of the "New Era" to me, so for KO to take Taker to the limit at WM33 would be a classic "old guard vs. new guard" contest which the crowd would eat up in a heartbeat.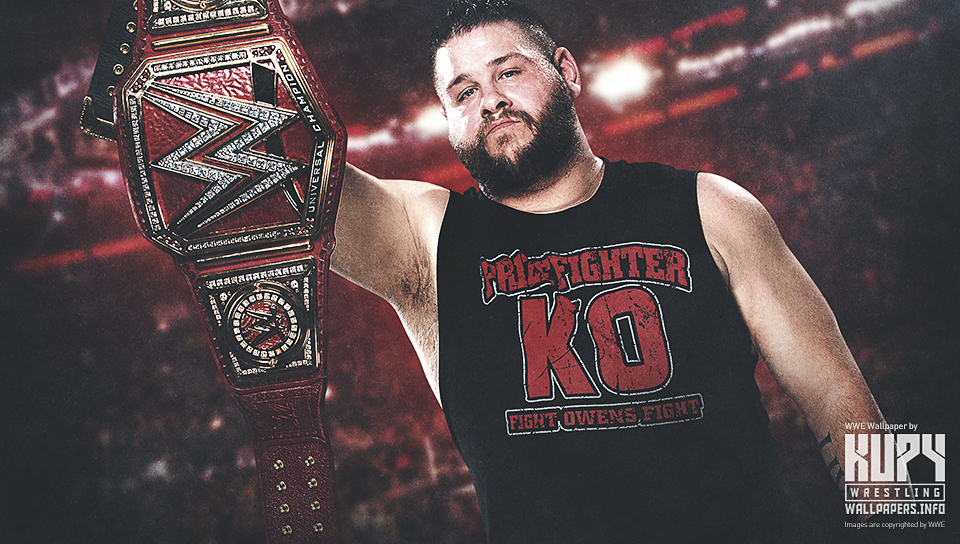 Seth Rollins
He's totally ready for a program with The Undertaker. He's got everything it takes, but with the amount of injuries he's dished out (including Stings) lately, I wonder if WWE would risk it when Taker's been nursing career threatening injuries for over a decade. Would be a great match, but unlikely in my opinion.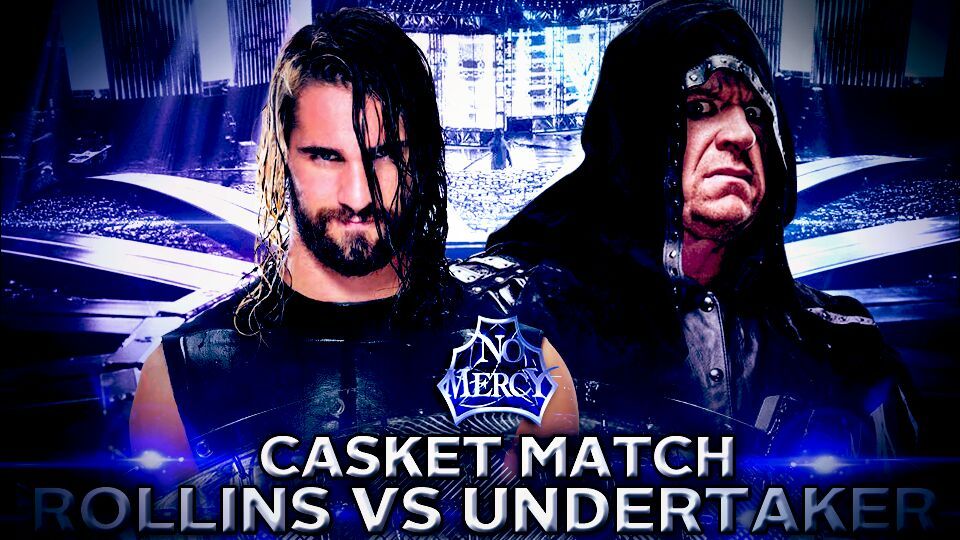 Shinsuke Nakamura
A star in the making. He's already a legend in Japan, so it's only a matter of time til he wins the main roster WWE fans over after moving on from his current NXT title reign. With his drawing power, crowd participation, and strong style of wrestling, I don't think he'll be there for long considering guys like Samoa Joe, Bobby Roode, Austin Aries, and Hideo Itami fight hard among themselves for the main event spots.
While a match at WM33 seems unlikely, Shinsuke has expressed desire to face WWE's top talent, which includes Brock Lesnar, The Rock, and The Undertaker. Nakamura is a talent who doesn't need a title to get over, he's far more likely to do so by pitting him in "strong style" matches against the best. He's a big "dream match" guy, a viable challenger who doesn't necessarily need to hold the top prize(s) consistently to carve his legacy. He's like The Undertaker in that respect.
The Rock
Two of the biggest names in the history of WWE have never collided at Wrestlemania. Think about it .. The Rock vs. The Undertaker. It's a definite dream match which fans have waited years for. Sadly, it would probably coincide with Dwayne Johnson's latest movie and much of the attention will be placed on that over the match itself. Yes, that was a little dig at "The Great One".
But in all fairness … I'm not going to argue if The Rock returned and actively trained to put on the best match he could against a legend like The Undertaker at the grandest stage of them all. And let's not rule him out, he could defeat Taker at WM33, he's such a big name it wouldn't be an inevitability. The match would be highly anticipated, but the chance of it happening are slim-to-none as long as Dwayne Johnson rakes in the money he does. I imagine he wouldn't see the point in putting Taker over at WM33, if he was going to … it would've happened a long time ago.