Nowadays his character would be seen as nothing we ain't seen before, but back then it really was something wrestling fans hadn't seen before. And he did it as a villain, he travelled the world as a misunderstood entity, and sadly his name will be forgotten in time as fans only care (or are only exposed to) to know talent associated with WWE.
Adrian Street should be remembered as revolutionary, as someone who dared to innovate a gimmick which was so 'out there', the fans didn't know what to make of it. That is his legacy. Pictured is Adrian Street in character, with his father who was a coal miner for fifty years.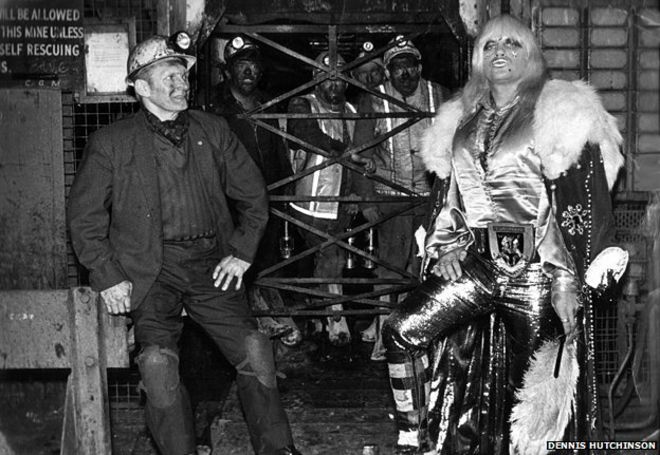 Billy Robinson (English)
Absolutely one of the best technical wrestlers of all time. He was one of the few wrestlers who was successful in several continents (Europe, North America, Asia and Oceania), winning titles in promotions nearly everywhere he wrestled. He was well-known in Japan for training MMA fighters in catch wrestling; such as Kazushi Sakuraba and Josh Barnett. He also trained at least a dozen wrestlers.
After his passing, Daniel Bryan, William Regal and others made comments on the influence Billy Robinson had on wrestling in the UK, and the style of Japanese wrestling. WWE posted the following on their website:
"WWE is saddened by the news that Billy Robinson has passed away. Equally influential as a submission specialist and a trainer of Hall of Fame talent, Robinson was a champion amateur wrestler in England in the 1950s before learning the dangerous art of catch wrestling in the infamous Snakepit — a gruff gym in the town of Wigan in Greater Manchester, England.
Emerging after years of arduous groundwork as one of the UK's most dangerous shooters, Robinson became an in-demand talent all over the world. "He was the first globetrotting British heavyweight, which was something I aspired to be," William Regal told WWE.com. Indeed, during his storied career, Robinson had international showdowns with
the world's top grapplers, including a heavily hyped bout against Antonio Inoki in Japan and a grueling encounter with Verne Gagne in Chicago's Comiskey Park.
As a trainer, Robinson's reach was even greater as his guidance impacted multiple generations. "My trainer, Marty Jones, was trained by Billy Robinson, so was Johnny Saint and a lot of great British wrestlers," Regal said. Robinson
also coached WWE Hall of Famers Ric Flair and The Iron Sheik, and still inspires competitors today, including Daniel Bryan, who once told WWE.com, "When I think of a wrestler, I think of Billy Robinson."
Robinson's lasting effect on sports-entertainment is an uncommon one, and his unique influence may never be felt again. "He's one of those people that's a one-off," Regal said. "There's never been anybody like him. He was a true icon in wrestling.""
Mick McManus (English)
Arguably the greatest heel wrestler to ever come out of Europe and the United Kingdom. His nicknames included "The Man You Love to Hate", "Rugged South London Tough Guy" and "The Dulwich Destroyer". He began his training during the second World War, and was known to teach Royal Air Force personnel in the sport. His first performance was in 1945 while on a posting to Australia.
He was known for using short range forearm jabs in his matches. He became famous for his trademark black trunks and cropped black hair and catchphrase "Not the ears, not the ears". In terms of accomplishments, he won the British Middleweight Championship once, British Welterweight Championship twice, and the European Middleweight Championship four times.
After a storied career which lasted decades, he retired and owned a public house til 2009. Following his wife's death, he lost the will to live and passed away at the age of 93. The Guardian wrote the following obituary in 2013, paying tribute to his life and career. A highly recommended read.
When former wrestling fans of the World of Sport era think back to the 60's and 70's, Mick McManus is always one of the first names to come out of their mouths. He left his mark on them, and he left his mark on the world. If I was going to compare him to anyone, I would say he was the UK equivalent of Ric Flair. There could only ever be one Mick McManus, and his name should live on the memories of wrestling fans like many others featured in the series. Thanks for reading everyone, the next piece will be the last in the series. See you then!