Allie (TNA)
For those who are unaware of her, do not let her looks fool you. Before working for TNA she was a popular indy star, winning several women's championships under the name Cherry Bomb.
When she arrived in TNA she took on a new persona, one of an assistant to the heel Knockouts authority figure Maria Kanellis. While she originally appeared to be heel, over the months she began to show babyface qualities. Despite disagreeing with her employers actions, she continued to work as Maria's assistant.
And then one night she was forced into a five-way match, where the Knockouts title was on the line. She won under crazy circumstances, but on the next show she was made to lie down for Maria or she would be fired. The fans started getting behind her, as they wanted Allie to stand up for herself.
And just lately she did just that. And what's great is she played up the fact her character's not a wrestler .. just an everyday assistant with no wrestling training .. when in reality, she's a multi-time champion. She's played the part really well, and for sure she has secured a television spot for years to come.
Rich Swann (WWE/NXT)
A year ago he had just signed a development deal in NXT, and now he's the Cruiserweight Champion. It feels like Swann is the first champion the company is going to get behind, he's likely to hold it for a while.
Alexa Bliss (WWE/NXT)
A year ago she was only beginning to get noticed in the NXT Women's Division and as the valet of Black & Murphy. Luckily someone noticed she was too good for NXT and brought her up to Smackdown where she managed to defeat the first Smackdown Women's Champion for the title after having to wait due to Becky's injury.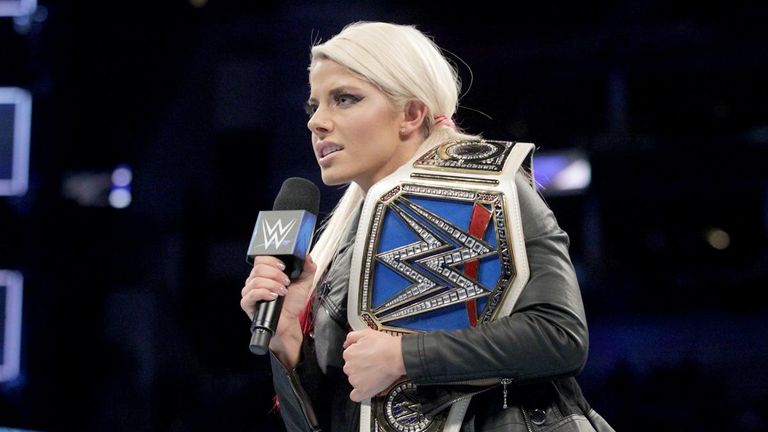 The Revival (NXT)
Two lengthy title reigns makes this team the second most dominant (Ascension first) in NXT history. Due to their success in 2016, they are pretty much guaranteed main roster contracts in 2017.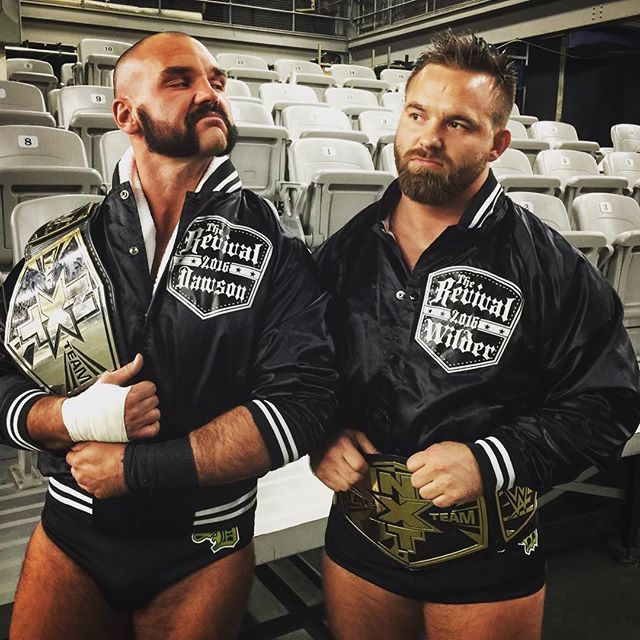 Moose (ROH/TNA)
Despite only turning professional only a few years ago after his pro football career, Moose has come a long way and is making himself known. He spent the last two years in ROH owning his craft before signing with TNA in the summer.
He was placed in the main storylines as the bodyguard of Mike Bennett, which led to a short rivalry with World Champion Lashley. He ends the year as the Impact Grand Champion after defeating Aron Rex (Damien Sandow) in short order. MOOSE!
Tye Dillinger (NXT)
I never thought I would see Tye Dillinger get over with the fans. His match with Bobby Roode was the peak of his career thus far, and I can't possibly give his year anything less than a perfect 10.
Decay (TNA)
Considering that a year ago Abyss had nothing going for him creatively, Rosemary was working the indys, and Crazzy Steve was still a jobber clown .. 2016 has been very kind to this crazy trio of demons. Not only did they become tag team champions, they survived 'The Great War'. That's enough to get them here.
American Alpha (NXT)
I don't want to talk about their Smackdown run so much, as it's been pretty mediocre so far .. but it's understandable as you need to earn your keep to win tag titles.
But on NXT they were excellent, putting on some of the best matches and gaining an excitable fanbase. They started the year been given the name "American Alpha", and only a couple of months later they were NXT Tag team Champions.
The Miz (WWE)
Never thought I would say I'm happy by his work, but 2016 has been an eye-opener. I can be honest, I can say I ain't cared for the character in the slightest, not even when he was WWE Champion.
But this year .. he turned back to what brought him to the main event at Wrestlemania, and adding Maryse as his manager has taken it in a direction far easier to digest.
Kenny Omega (NJPW)
When AJ Styles left NJPW to sign a WWE contract, the Bullet Club were in need of a new leader. Kenny stood up to the challenge, and a year later he remains in a position of considerable power.
Also, he won the Intercontinental and 6-Man tag titles, and just lately he became the first non-Japanese wrestler to win the G1 Climax tournament and earn a shot at the IWGP Heavyweight title at Wrestle Kingdom XI.
He's declined a WWE contact offer on several occasions, but will he go against his principles and sign in 2017?
Jay Lethal (ROH)
He is one of the longest reigning World Champions of recent times. He held the ROH World title for 427 days, starting from June 2015 and ending when Adam Cole defeated him in August. Although he lost the belt, his title reign was excellent and secured him a top spot in the promotion after being known as a mid-carder in TNA for years.
Sasha Banks (WWE/NXT)
Sasha has done a lot for women's wrestling this year. Not only did she compete in the first Ironwoman match with Bayley in NXT, she became a three-time Women's Champion and main evented Raw and Hell in a Cell. Despite this .. I don't think she had a better year compared to her rival.
Charlotte (WWE)
The Queen has already created a legacy as the first Raw Women's Champion. Not only that, but on her watch the Divas title was dropped as it felt insulting to the women wrestlers coming up from NXT. She was a key player in changing the WWE landscape, and while she isn't champion at the moment .. she will always find a way to get it back around her waist. Just like her daddy did.
The New Day (WWE)
Without a doubt, Xavier, Kofi and Big E have had the best years of their lives. Becoming the longest reigning tag team champions in WWE history is something they'll never forget, and neither will the fans. Whether you love 'em or hate 'em, they kept entertaining, and always found a way to win.
Asuka (NXT)
Over a year undefeated! Saw of all challengers, including a returning Mickie James. The Empress Of Tomorrow is going to finish the year as one of the most dominant champions in the world. Sadly at times, she hasn't had suitable competition.
Kevin Owens (WWE)
He built on his successful run in 2015 by winning the Intercontinental title for a second time in a fatal five-way. While he lost the title in the Ladder match (Zack Ryder) at Wrestlemania, it was a good thing as it promoted him out of the mid-card.