Rob Van Dam – 115 Matches (60%)
RVD is called "Mr. Pay-Per-View" for a reason; he gets it done on PPV. He was the man in ECW, and their major draw, so it's safe to say Paul Heyman booked him to win to send the fans home happy. His percentage likely dropped when he found his way to WWF/E and joined the mid-card.
Davey Richards – 75 Matches (60%)
You don't know who Davey Richards is? Shame on you! Richards is one of the most successful wrestlers in the world today. His win percentage on PPV is higher than many Hall Of Famers, and this is because Davey excites audiences with his style. Some may say he's like the modern-day Dynamite Kid, he's not big, but the fight in the dog (or wolf) is, and his passion for the business remains as strong as anyone's.
Davey started his career in 2005 wrestling for Pro Wrestling Guerrilla. After wrestling in PWG for five years, he was successful in defeating Kenny Omega for the PWG World Championship. In 2006, Davey debuted in ROH and soon became KENTA's (Hideo Itami) protégé. After moving on from KENTA's mentoring, he helped Roderick Strong turn on Austin Aries and formed the stable No Remorse Corps to battle Aries' faction.
In 2008 Davey moved up the ladder by teaming with Eddie Edwards to form one of the most successful teams in wrestling, The American Wolves. They won several tag team titles together and dominated the ROH tag team division. At Best In The World 2011 he fought his American Wolves teammate Eddie Edwards for the ROH World Championship, and won the title. He held the title for almost an entire year, defeating all challengers, and his reign included a 5-star match against Michael Elgin.
He lost the title to Kevin Steen, and soon teamed with Eddie Edwards again as The American Wolves. He and Eddie wrestled around the world in many promotions before going to NXT for a tryout. They went under the names Derek Billington (likely referring to Tom Billington, Dynamite Kid's real name) and John Cahill as "The American Pitbulls". They lost to the Ascension in a non-title match in their debut. While Eddie wanted to sign with WWE, Davey always wanted to sign with TNA and tried to convince Eddie.
While Triple H felt the team were ready for TV, WWE felt they had enough "Daveys and Eddies" already, so they decided not to offer them contracts. Davey was happy about it, and claimed WWE's real reason (which he found ridiculous) was due to his botch during their match with The Ascension. He also had the following to say: "That place is so weird, man. It gave me the creeps. Everyone's just walking around on eggshells. It's just bubble. Personally, I wanted to go to TNA anyway. I was trying to convince Eddie the entire time. After [WWE] told us they were not going ahead with the rest of the tryout, we had a deal signed with [TNA] within 20 minutes."
After signing with TNA, the team returned to being "The Wolves", and immediately targeted the TNA Tag Team Championships. Since then they have become champions five times, which includes a Best-Of-Three series victory over The Hardys and Team 3D (Dudleys) with the series ending in a Full Metal Mayhem (TLC) match. They also defeated The Dirty Heels (Austin Aries & Bobby Roode) in a Best-Of-Five series. Last year Davey tore his left ACL and the team were forced to vacate their tag team championships. Since then, Davey had surgery in February, and he and his wife Lauren Williams (Angelina Love) had their first baby in March.
Bret Hart – 80 Matches (60%)
"The Best There Is, The Best There Was, And The Best There Ever Will Be." – This WWE Hall Of Famer holds the record for the highest win percentage by any Canadian. Whether he was in a tag team, or on his own in the WWF/WCW, he came out on top more often than not. And yes that's young Bret and Owen Hart.
John Cena – 143 Matches (60.14%)
Unlike Bret, fans will continue to loathe Cena's dominance. Cena has more PPV matches than anyone on this list, and I reckon he's the most accomplished too. Wait a sec, let me take a gander at his PPV record ..
.. fourteen out of fifteen World Championship victories happened on PPV. I don't enjoy saying it, but he is the most accomplished wrestler in PPV history.
Hiroshi Tanahashi – 124 Matches (60.48%)
The #1 guy in Japan for many years. He's been wrestling for New Japan since 1999, and at the age of 39, it feels like the promotion are cooling off on him in favour of his young rival Kazuchika Okada. He's worked for CMLL in Mexico, and has made appearances in TNA (06, 08), and ROH in recent times.
His few year rivalry with Okada is one for the history books. They headlined Wrestle Kingdom in the main event on several occasions, and have three 5-star matches together. Tanahashi is a 7-time IWGP Heavyweight Champion, and has remained babyface throughout his storied career. With natural charisma and the "Air Guitar", he is well-loved by wrestling fans around the world, and his win percentage is likely to remain til his retirement.
Jay Briscoe – 56 Matches (60.71%)
Crazy huh? Jay Briscoe has the second highest PPV win percentage of any American wrestler ever. He's been wrestling since 2001, starting out in CZW and JAPW before signing with ROH. His percentage likely comes from years of tag team dominance with his brother Mark Briscoe; they've held eight ROH tag team championships, and nine other titles around the world.
But he's not just a tag team wrestler, he won the ROH World Championship two times in 2013 and 2014. The Briscoe Brothers continue to teamup as they work in America and Japan under the ROH/NJPW partnership.
Hulk Hogan – 89 Matches (61.8%)
One of the first names you thought of? Hulk Hogan holds the record for having the highest PPV win percentage of any non-JP wrestler. And that record is likely to be unbeaten as there's more PPV these days, so it's harder for anyone to be more dominant. He won eight out of twelve World Championships on WWF/E and WCW PPV events.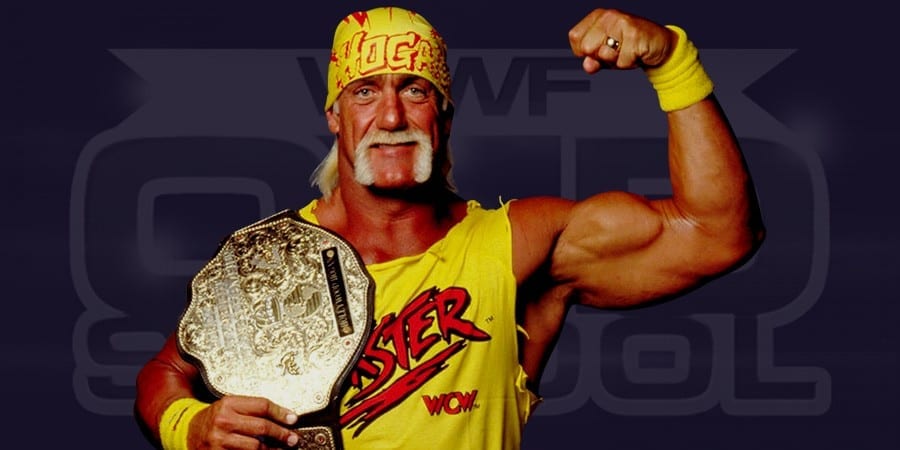 Satoshi Kojima – 119 Matches (62.18%)
Kojima is highly rated in Japanese wrestling. Since 1991 he wrestled for NJPW (featuring as part of nWo Japan in 1998) before moving on to AJPW in 2002 for a push as a top star. He became AJPW Triple Crown Champion three times, and tag team champion four times with different partners. In 2005 he became the first man to hold the AJPW and NJPW titles at the same time after defeating his former partner Hiroyoshi Tenzan in a cross-promotional double title match.