Frank Gotch – World Heavyweight Wrestling Championship (1 time, 1824 days)
Gotch was the first American to win the original World Heavyweight Championship, and is often credited for popularizing wrestling in the United States. He remained a popular champion from 1908-1913 using a toe hold as his finisher. Gotch was never defeated for the title. He retired and vacated the title at 31 years old. He remains one of the most popular wrestlers in the history of the business.
Bill Longson – (NWA) World Heavyweight Championship (3 times, 1925 days)
Longson held the original NWA title, not the current NWA title previously held by Lou Thesz and Ric Flair. Wild Bill Longson first claimed the NWA World Heavyweight Championship during war-time in 1942. He perfected the arrogant heel role, and is known as the innovator of the Piledriver. His longest reign was his second, beginning in 1943 and ending in 1947. He defeated Lou Thesz for his third and final reign in late 1947.
In the summer of 1948, Lou Thesz defeated Longson in a unification match beginning the process of consolidating all American world championships into one. Longson continued to wrestle til his retirement in 1960.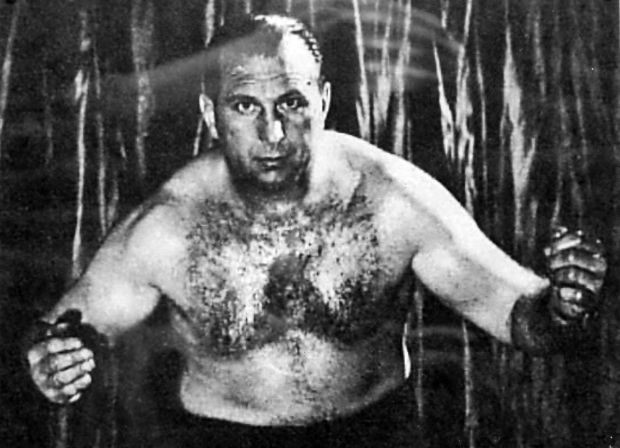 Joe Stecher – World Heavyweight Wrestling Championship (3 times, 1959 days)
Stecher was the first wrestler to regain the undisputed World Championship. He was also the youngest at just 22 years old. Stecher first claimed the belt in 1915, but he struggled for popularity after Frank Gotch's retirement. He became famous for his rivalry with Ed "Strangler" Lewis, which continued for several years til Stecher lost the title to Lewis in 1928.
Tornado – WWP World Heavyweight Championship (2 times, 2171* days)
I'm not going to lie, I don't know anything about Tornado. All I know is he was the most dominant champion in South Africa from 2005-2014. *Two title reigns were calculated, so the length of days is an estimate.
Orville Brown – MWA World Heavyweight Championship (11 times, 2409* days)
While Orville Brown is known as the first NWA Champion in 1948, his biggest success was the 11 MWA title reigns from 1940-1948; which made him a god in Kansas. It gave him enough momentum and drawing power to be crowned the first NWA World Champion, and although he didn't remain NWA Champion long (due to a car accident). The NWA World Championship continues to this day..
Cibernético – IWC World Heavyweight Championship (1 time, 2554 days)
Not to be confused with other IWC World Championships outside of Mexico. Cibernético is mostly known for his brief time in WWF as part of a talent exchange between AAA and WWF in 1997. He won the IWC Championship in 2000 from Hector Garza. There's little information on how frequently he defended the title, but what is certain is the reign continued uninterrupted for seven years.
Universo 2000 – CMLL World Heavyweight Championship (3 times, 2555 days)
For a title which has existed since 1991, Universo 2000 is easily the longest reigning champion. His decade of dominance was between 1997-2007, where his record of three reigns remains. He continues to wrestle on the Mexican Independent scene.
Jim Londos – World Heavyweight Wrestling Championship (1 time, 2628 days)
Londos was a Greek professional wrestler who used his physique to draw fans. His lack of wrestling ability meant he needed to match up against uglier opponents as a promotional gimmick. It worked, as he was a major draw. It's been said he once drew an estimated 100,000 fans to a venue. He remains a hero in Greek history.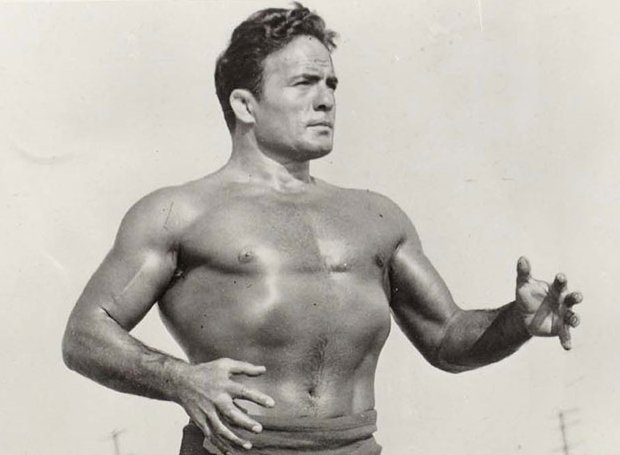 Nick Bockwinkel – AWA World Heavyweight Championship (4 times, 2990 days)
RIP Bockwinkel. He was considered an excellent technical wrestler before fans cared to label wrestlers as such. He was a master of in-ring psychology, and his promos were articulate. He stood out as one of the greatest World Champions of all time.
Ed Lewis – World Heavyweight Wrestling Championship (4 times, 3073 days)
One of the original promoters in the business. He worked with other promoters to create the first storylines, working the crowd to set up feuds. He was also one of the best "real" wrestlers of all time, as several others from the time claimed you could only beat Ed if he allowed it (to further an angle). He had the confidence to have other wrestlers work matches as intended, otherwise he would overpower them and retain it the real way.
His rivalry with Joe Stecher was legendary. They once wrestled for five and a half hours, earning only a draw. He was also the mentor of Lou Thesz; he taught him about "hooking".
Ric Flair – NWA World Heavyweight Championship (9 times, 3103 days)
Do I need to tell you guys who this is? Pretty sure we wouldn't be here if it wasn't for Flair's dominance in the 80's and early 90's. WOOOOOOOOOOOO!
Lou Thesz – NWA World Heavyweight Championship (3 times, 3749 days)
How is Lou Thesz not in the WWE Hall Of Fame? I'll tell you why, Lou Thesz was a wrestler, and he hated sports-entertainment. Regardless of what WWE thinks of Lou Thesz and his legacy, he's easily one of the greatest champions in the history of the business. He was a champion over ten years, not just holding the NWA title longer than anyone, but also he also held the original World Heavyweight Championship for 1651 days.
And it doesn't end there, Lou Thesz was the original creator of the Powerbomb, STF, Belly-to-Back reach around combo, Belly-to-Back waistlock suplex, and the Lou Thesz Press (often used by Steve Austin).
He's in every other wrestling Hall of Fame in the world, and he would have been happy about that, because he was a wrestler before anything else. In 1990, Lou Thesz wrestled his last match against Masahiro Chono at the age of 74. He became the first man to wrestle in seven different decades.
Giant Baba – PWF World Heavyweight Championship (4 times, 3817 days)
Baba is often considered the Hulk Hogan of Japan at the height of his popularity in the 1970s. The PWF World Championship is now one of the three titles which makes the AJPW Triple Crown. Giant Baba wrestled in Japan and the United States, defending and regaining the PWF Championship on several occasions.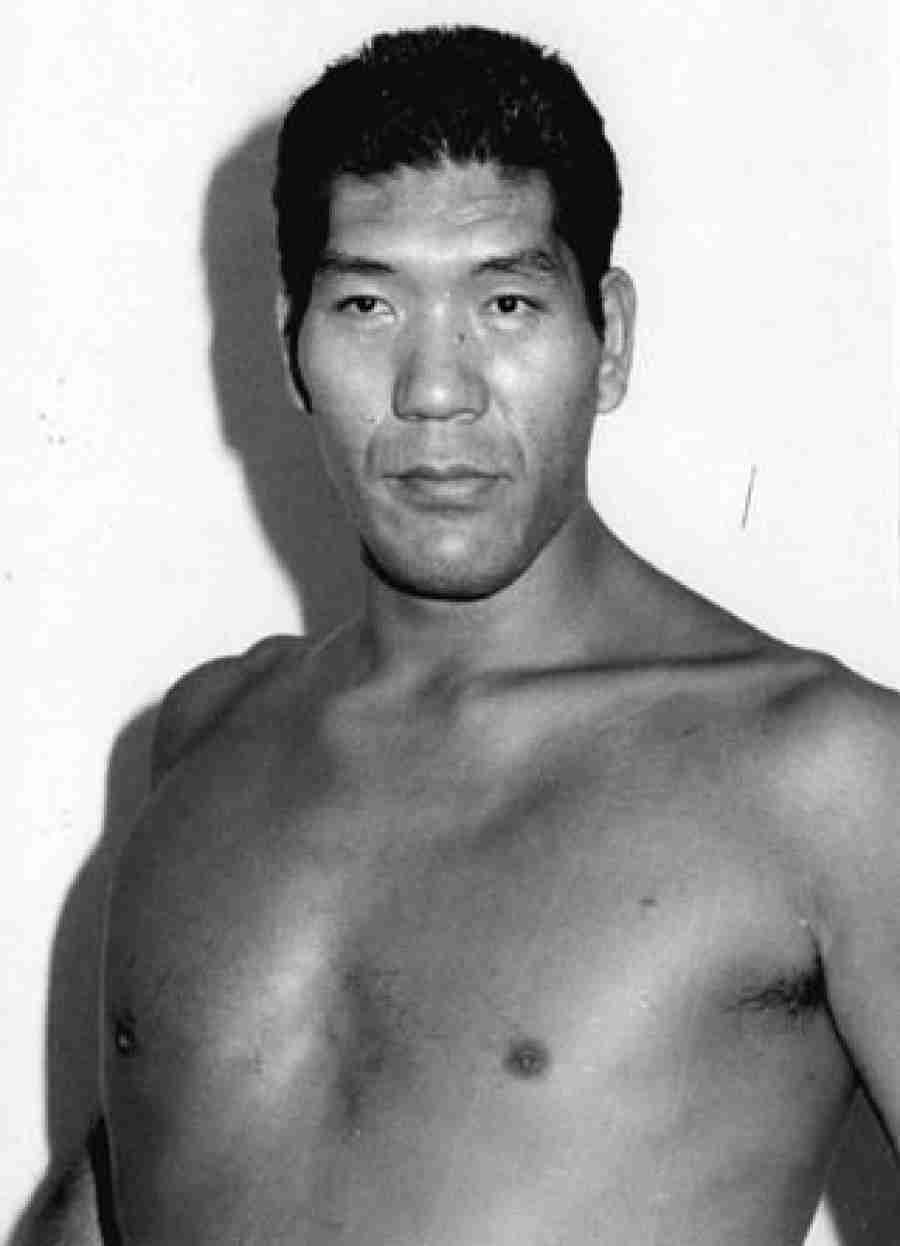 Carlos Colón – WWC Universal Heavyweight Championship (26 times, 3997 days)
Colon is known as the most dominant champion in Puerto Rico's history. He runs the promotion World Wrestling Council, so he likely booked himself to win the title over the years, to keep his name alive with the Puerto Rican fans. Still, he had to do the work and draw the fans in, and decades later the promotion continues its operation.