The official Facebook page of WWE 2K has been hacked. Whoever is in control of the account has been posting pro-AEW messages. The hacker changed the profile photo to an AEW logo and has been posting numerous messages and photos. The cover photo has been changed to a Chris Benoit/Hall of Fame image.
As of this writing, the Facebook page is still being controlled by the hacker and not 2K Sport.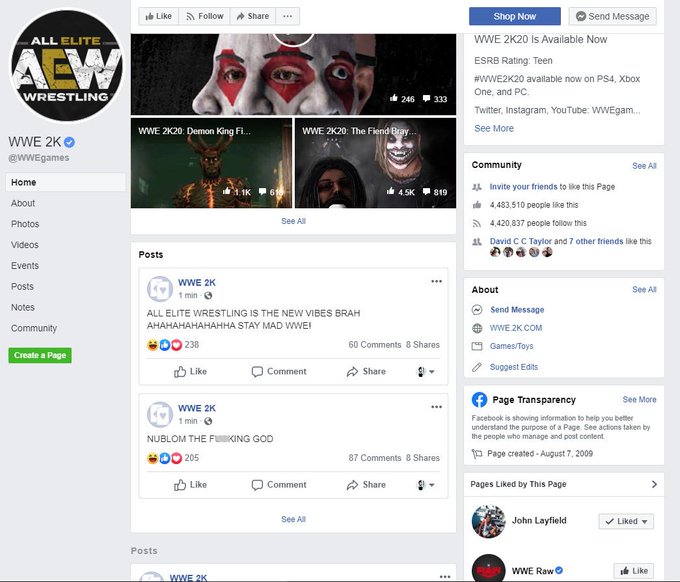 You can keep up with all your wrestling news right here on eWrestlingNews.com. Or, you can follow us over on our Twitter and Facebook pages.