As most of you are aware, Jinder Mahal is the new #1 contender for the WWE Championship at Backlash on May 21st. But, Mahal did not achieve the victory on his own as NXT Tag-Team, formerly known as "The Bollywood Boyz", but now known as the "Singh Brothers" assisted Mahal.
It has been reported by numerous sources that Mahal and the Singh Brothers will be forming a stable to possibly assist Mahal in capturing the WWE Championship from Randy Orton at Backlash.
A few days ago while NXT were taping for the month of May, the Singh Brothers accompanied NXT talent Jeet Rama to the ring for his match which has lead most to believe that Rama will be joining the newly formed stable of Mahal & the Singh Brothers.
Scoop #1: Jeet Rama is now accompanied by the Bollywood Boys pic.twitter.com/cNctpmC82y

— Jacob Cohen (@MrJacobCohen) April 19, 2017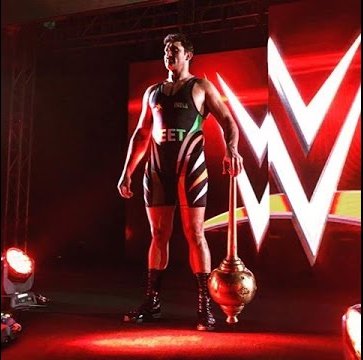 Jeet Rama stands at 6'4 and weighs 235 pounds so it would not be hard to imagine the NXT talent handling the dirty work for Jinder Mahal and the Singh Brothers. Jinder Mahal may not have been taken seriously in the past, but it appears as if WWE is putting a lot of effort into getting Jinder Mahal over as a top-heel.
Noted that these are just rumors and The Singh Brothers may just be the "handlers" of sorts for Jeet Rama in NXT.