#4 – We Need A Surprise Return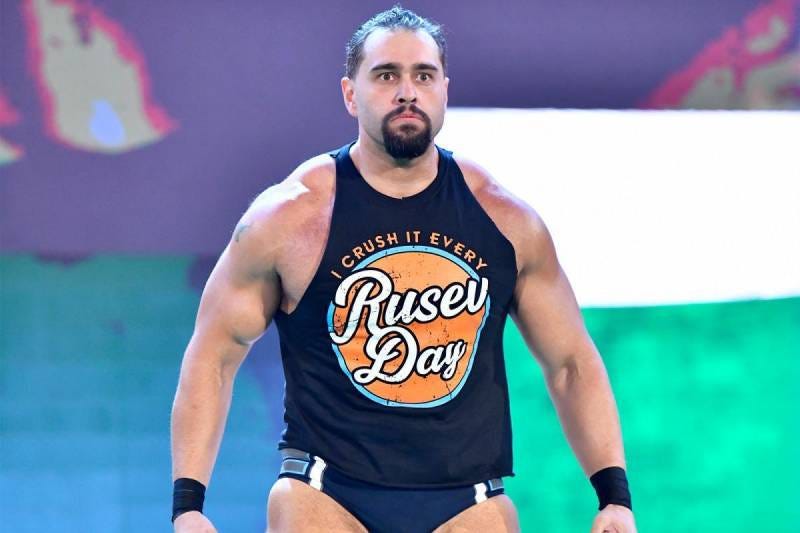 We're probably not going to see this WrestleMania plastered all over WWE highlight packages, but we still need a "moment" or two. Something that the fans—watching at home, that is—can really get behind.
And that's a surprise return! Perfect candidate? Well that guy is Rusev! Work out a deal, and have him get the last word on Bobby Lashley in or around The Dominator's newly announced showdown with Aleister Black.
#5 – Don't Hold Back
As I mentioned above, I wouldn't expect to see this WrestleMania plastered all over highlight packages in the future. And that sucks for the performers busting their asses. But you're not going have an empty scene being shown in conjunction with full football stadiums, or packed arenas with crazy flashbulbs going off.
But don't let that stop the booking process. If Drew McIntyre is going to beat Brock Lesnar for the WWE Championship—then let him win! Don't make him wait, and definitely make him eat a loss on the way. Same for Roman Reigns and Goldberg. We don't need to see Goldberg holding that Universal Championship longer than necessary (which many would say is never), so just have Roman Reigns go over in front of no one. Drum up some excitement for the coming weeks and months.
Don't hold back, and make this WrestleMania one for the memory books.
Or the scrapbooks. Do people even scrapbook anymore?