Andrade "Cien" Almas (NXT)
… let's start with NXT. The man formerly known as La Sombra is set to face former TNA original "Glorious" Bobby Roode at Takeover. There's been a lot of buzz over this young man, as he dropped the mask and adopted a new look with suspenders and hat; an image I hope he drops as soon as possible.
It's clear how good Almas is in the lucha libre department. By taking the mask away the mystique he built up in CMLL and NJPW has been wasted, but as we've seen before … if your name isn't Rey Mysterio, you're going to have a hard time getting over.
After looking through the Raw and Smackdown rosters, there's many possible opponents for Almas, but the one I'm looking forward to is with fellow luchador Kalisto. Unlike Sin Cara and Hunico Sin Cara, Kalisto and Almas could put on a clinic fitting of Lucha Libre on a global scale.
Braun Strowman (Raw)
I scoured the Smackdown and NXT locker rooms for future opponents for the big man. But in the end there is only one logical opponent. Imagine in six months time, Bray Wyatt mentions bringing the family to both brands. Only problem is .. Strowman is happy doing things his way, and won't be persuaded. The former Wyatt family member refuses to be in Bray's shadow, and this leads to a match at Wrestlemania. It's the most logical choice to get him away from the inevitable "Strowman sucks on his own and should get back with the family" comments.
Initially they could make it seem like Strowman is the victim, teasing a babyface turn … but then Luke Harper and Erick Rowan turn on Bray and leave Strowman to pick up the scraps. This would turn Bray babyface, while maintaining (and adding more heat to) the monster heel persona of Strowman.
American Alpha (Smackdown)
The most exciting and athletic tag team on Smackdown is bound to become the new champions of the blue brand. Only problem is, they don't have much competition in The Vaudevillains, The Ascension, or The Hype Bros. Gable and Jordan interacted with SAWFT in NXT, as well as The Revival and The Authors Of Pain. They still need to avenge their losses to The Revival and The Authors Of Pain, but something tells me it's going to be forgotten.
So who is left? Which tag teams could these two young men face in a cross-promotional tag team match? The New Day would be a decent choice, but in terms of making a feud that makes sense (good vs. bad) it would have to be the team of 'The Doctors' Luke Gallows & Karl Anderson.
Asuka (NXT)
The undefeated Japanese star is surpremely dominant. It almost feels like an insult to see her on NXT when she could be on the main roster tearing it up with the best. Her English needs work, but her ring work is head and shoulders above the rest.
She's already beaten Dana Brooke, Emma, Nia Jax, and Bayley. In a way, I'm hoping she loses the title (through no fault of her own) back to Bayley so she can move up to the main roster.
There's a few possibilities in Becky Lynch, Natalya, and Paige, but the two who could take her to the limit is former champion Charlotte, and the current champion Sasha Banks. Only thing is … I can't see anyone beating her, and that's why Asuka vs. Sasha, or Asuka vs. Charlotte for the Women's title will be highly anticipated.
Sami Zayn (Raw)
I wanted to include Kevin Owens in this piece, but I couldn't find any decent link ups (aside from someone I mention later). So instead I brought in Sami Zayn, who has a habit of working competitive and exciting matches with the right opponents.
And this is what I came up with. How about Sami Zayn vs. Austin Aries? Sami Zayn vs. Bobby Roode? I wanted to include Zayn vs. Hideo Itami or AJ Styles, but those matches happened already (dammit). The only other match I could think of was Zayn vs. Balor, but seen as they on the same brand we could see that sometime soon.
Dolph Ziggler (Smackdown)
He's like Zayn, someone who has faced almost everybody. Still, there's a few possibilities. Certainly wouldn't mind Ziggler vs. Aries, or Ziggler vs. Almas. But there's one match I really want to see as it reminds me of Dolph and Daniel Bryan. Ziggler vs. Hideo Itami … just think about that for a second and how exciting it could be!
Hideo Itami (NXT)
Yes he's just returned from a severe injury and has wrestled only a handful of matches, but it doesn't hurt to dream. Itami was one of the first big signings of recent times, as WWE went all out with Hulk Hogan and others being present for his contract signing. Despite Nakamura's rise, Itami is still a valuable commodity who could rival him and shoot up the rankings as long as he stays healthy. He's got some great talent to fight on NXT with the likes of Aries, Roode, Samoa Joe and Nakamura.
What about the main roster? Who could he face there? Well, there's John Cena, Seth Rollins, Finn Balor, Chris Jericho, Cesaro, and many others, but there's one guy he needs to go after immediately. Remember when he was injured and Kevin Owens was linked to (but not proven) being involved? WWE needs to remember that so when he moves up, he can get into a program with the cocky Canadian and teach him a lesson in humility.
Finn Balor (Raw)
He's already faced some of the best talent in NXT, and his title match with Rollins at Summerslam is going to be an instant classic. So I want to ignore any possible match ups on Raw, and focus on Smackdown talent. Let me know which one sounds most appealing!
1) Finn Balor vs. Randy Orton
2) Finn Balor vs. John Cena
3) 'The Demon' Finn Balor vs 'The Eater Of Worlds' Bray Wyatt
4) Leader Of 'The Club'? Finn Balor vs. AJ Styles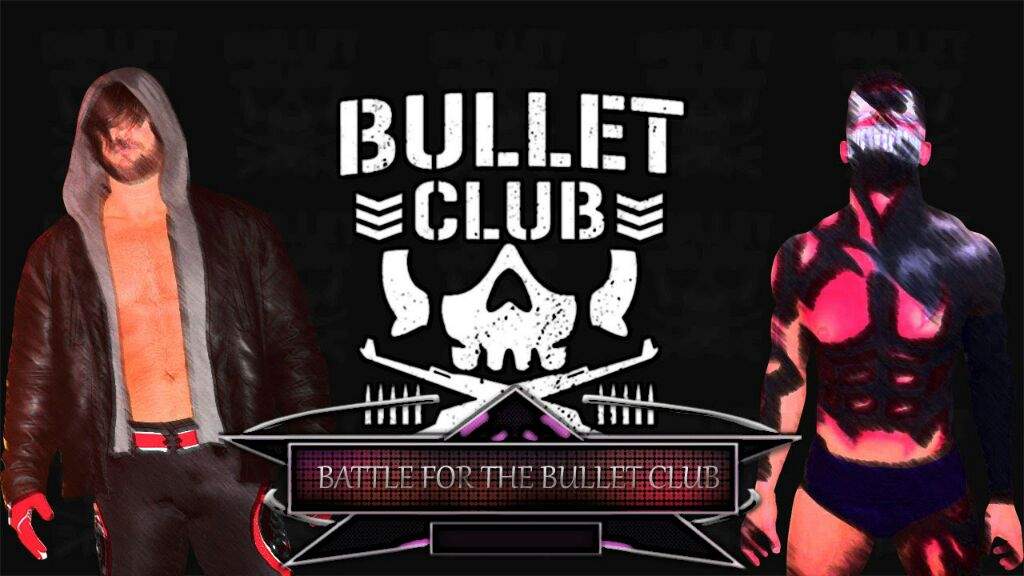 Randy Orton (Smackdown)
Randy may be facing 'The Beast' at Summerslam, but is there anyone else for him? After so many years it's obvious he would have fought everyone by now, so we have to turn to NXT for fresh options. Personally I would love to see how he works with former TNA talents Austin Aries and Bobby Roode.
'Glorious' Bobby Roode (NXT)
I'm not sold on his 'glorious' gimmick just yet. I understand he needed a little extra to his character as he can no longer say "I'm the IT factor of professional wrestling" on a sports-entertainment program. The question is whether he can get enough heat or if it's going to fall flat and die.