I like to think the TNA tag title belts have a simple design which works. You don't need to be told they are World Tag Team titles; anyone can figure it out. They are the only belts not to get a redesign in recent years, so the promotion must be happy with them.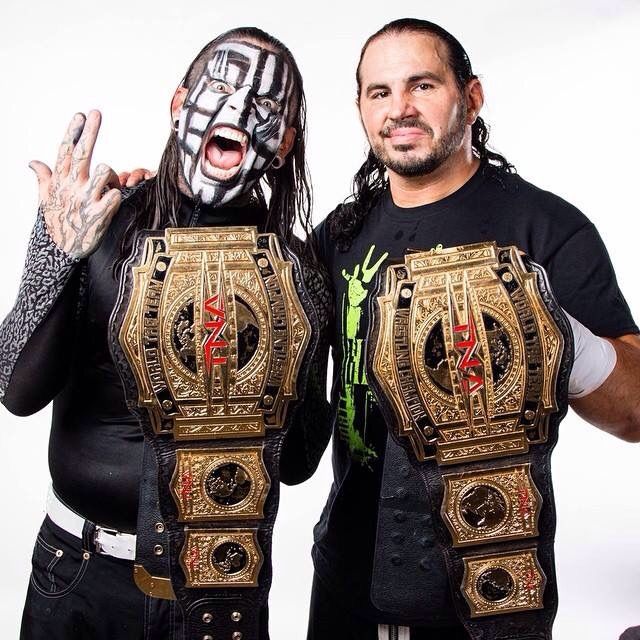 WCW United States
Champions: Steve Austin, Sting, Vader, Ric Flair, Eddie Guerrero, Dean Malenko, Curt Hennig, DDP, Goldberg, Bret Hart, Scott Steiner, Scott Hall, Jeff Jarrett, Booker T, Kurt Angle, Edge.
I don't know why but I always liked this belt. Certainly prefer it to WWE's version. It was used as WCW's secondary title throughout the 90's, and later unified into the Intercontinental title by Edge at Survivor Series 2001.

WCW World Tag Team
Champions: Harlem Heat, The Hollywood Blondes, Terry Gordy & Steve Williams, The Steiner Brothers, The Outsiders, The Jersey Triad, The Natural Born Thrillers, The Hardys, The Dudleys.
Another WCW title I wish they kept around somehow. While the tag team scene in WCW was inconsistent at best, it was sought after by some of the greatest tag teams. With the new era in WCW, Sean O'Haire and Chuck Palumbo revitalized tag team wrestling before the company was bought out in 2001.
WWF used the titles for a short time, before The Dudley Boyz unified them into the WWF World Tag Team Championships by beating The Hardy Boyz at Survivor Series 2001.

WWE Undisputed
Champions: Hulk Hogan, Brock Lesnar, The Rock, The Undertaker, Kurt Angle, Eddie Guerrero, JBL, John Cena.
After the demise of WCW, Chris Jericho unified the WWF and WCW Championships in 2001. In April 2002, WWE dropped the WWF title belt and the "World Championship" in favour of the new Undisputed title. A major contributor to this decision was the lawsuit with the World Wild Fund for Nature (WWF) which forced the company to change its name to WWE.
The title was no longer deemed undisputed when Raw introduced the Big Gold Belt as the World Heavyweight title in September 2002. In 2005, the belt was retired to introduce John Cena's custom "Spinner" belt.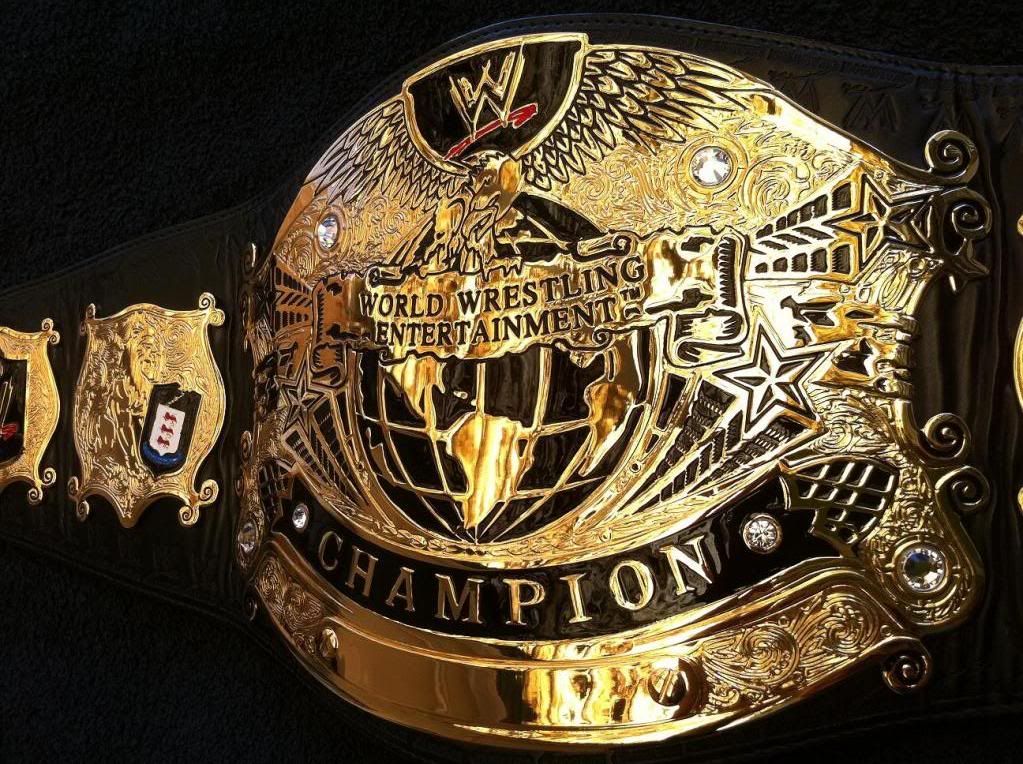 WWE/F Intercontinental
Champions: Ultimate Warrior, Honky Tonk Man, Mr. Perfect, Bret Hart, Shawn Michaels, British Bulldog, Razor Ramon, Diesel, Jeff Jarrett, Goldust, Triple H, Owen Hart, The Rock, Steve Austin, Cody Rhodes, Christian, Wade Barrett, Dolph Ziggler, The Miz, Kevin Owens.
A classic which remains. The IC title has seen various designs over the years, but the one which went away as the Attitude Era got under way, suddehly made a comeback with Cody Rhodes in 2011. It's been through good times, and bad times, but the look of the title stays true to the legends who held it in the 80's and 90's. And many will agree it needs to stay.

WWF "Attitude"
Champions: Stone Cold Steve Austin, The Rock, Triple H, Mankind, The Undertaker, Vince McMahon, Kurt Angle, Chris Jericho.
Despite losing the classic Winged Eagle belt, wrestling fans didn't mind as a suitable replacement was provided for the new era. It was brought in after Steve Austin defeated Shawn Michaels at Wrestlemania 14 to claim his first WWF Championship in 1998.
Many great memories surround this title, how many can you think of? The belt was retired when WWE introduced the Undisputed title in 2002. According to Foley, the belt stunk of beer by the time he got hold of it.

WWF European
Champions: British Bulldog, William Regal, Kurt Angle, Triple H, D'Lo Brown, Eddie Guerrero.
I loved this title growing up. It was bright and let us Europeans really support it. British Bulldog made it famous by becoming the inaugural, and longest reigning champion. Some decent champions came along, but over time it ended up a joke as management didn't take it seriously, and European champions were scarce and underappreciated.
Unified into the IC title in 2002 by Rob Van Dam in a ladder match with Eddie Guerrero. I love the flags and other details; if only half of those countries were represented, it might still be around today.

WWF Smoking Skull
The god of custom-made belts! Stone Cold Steve Austin didn't care, he was going to have his own belt, and the fans loved it as they could buy their own replicas. My friend had one, so you can imagine how many times we fought over who the Smoking Skull champion was. We were kids … give me a break! Lol. It was a good time to be a wrestling fan.
WWF "Winged Eagle"
Champions: Randy Savage, Ultimate Warrior, Hulk Hogan, Ric Flair, Bret Hart, Yokozuna, Diesel, Shawn Michaels, The Undertaker.
Gorgeous isn't it? What I would give to bring this baby back. The most sought after prize from when Randy Savage won it in 1988, right through to Steve Austin holding it after beating Shawn Michaels in 1998. A decade of wrestling which certainly changed the landscape, and set us up for the wild ride of the Monday Night Wars. Thanks for reading! Turned out better than expected. Have a nice one.

You can keep up with all your wrestling news right here on eWrestlingNews.com. Or, you can follow us over on our Twitter and Facebook pages.